fURNITURE REMOVALISTS Attwood

Are you in search of some Furniture Removalists Attwood? Singh Movers and Packers- the Movers and packers Melbourne is a professional Cheap removalist Melbourne company who can provide you with the best Furniture delivery Melbourne. We at our backend have a qualified and expert team who work with all the dedication for the happiness and satisfaction of their customers. If you need furniture removalist, Attwood, then we are the one.
We have been serving all of the Melbourne and its suburbs from around 10+ years and Attwood is also a Melbourne suburb. There comes a point in everybody's life where one has to shift either their office or house or whatever else and for the same, one cannot carry the whole of the process himself. Instead one requires a professional company who has a team of the best Friendly moving men. The team who will work hard is needed and Singh Movers and Packers- Moving company Melbourne is the well-known company to serve you the best out of all others.
There are plenty of companies available in Melbourne who will aim at working the best but why you should choose Singh movers is due to the availability of all of the services under one shed. We are considered as a one-stop destination for people who work for the betterment of their clients. You really do not need to worry in any case of your Furniture removal because we carry all by ourselves using our professional experience.
Specialised in the following Furniture Removalists Attwood services:
House Removalists

Furniture Removalists

Office Removalists

Interstate Removalist

Student Removalists

Piano Removalist

Pool Table Removal

Furniture Assembly Services

Hard Rubbish Removal

Antique Furniture Removal
We understand that everyone has a strong and deep connection with one's own household or office stuff and one needs it to be shifted with utmost care with zero damage to it. Singh movers is a moving company Melbourne who deeply understands all of your concerns and keeping in mind the client's detailed requirements, we have thus created our company of Packers and Movers Melbourne with almost all of the services under one shed. We work for the customers to offer them reliability and comfort in the work we provide. A furniture removal is a tough job to be carried by a layman thus one obviously needs professionals who can carry everything focusing the safety.
You might end up hurting yourself even if you try the tough task of Furniture removal on your own. In order to save yourself from any sort of further issues or injuries, we at our backend have the professional team who is experienced with years of professional knowledge and hard work in the field of Furniture removalists Attwood.
This Removalist Melbourne can help you being a piano removalist, furniture removalist, fragile item removalist, pool table removalist etc. We provide all the given moving services in a safe and secure way.
Even if you are thinking to relocate your office or business to a new place, then also there will be a need for removalist Melbourne who can assist you with these moving services.
We have huge warehouses where you can store your goods if there would be any need to store. Also, there is a 24*7 CCTV surveillance of cameras so that we can give a proper safe environment to your goods. It does not matter which place you are moving to. You will have a need to search for a trustable furniture removalist Melbourne who can make your work easy and help you out in this work.
Our team is professional in carrying the move undertaking all of the safety measures before starting any sort of move. The removalists team at our company initially makes a checklist of all the materials that need to be shifted to a new place. Then, proper packing using the bubble wraps or different sort of blankets to avoid any sort of damage is focussed and thus done properly. You will entirely be free from our end as we will only do all the process from making checklists, packing, loading and unloading safely all of the stuff. Come to Singh movers and packers- the Removalists Melbourne cheap who are there for you to help you with the moving work.
Services offered by us:
Singh movers and packers provide their customers with the moving services very conveniently and the following perks are also for the customers along with their work done on time.
Zero depot to depot charges- We do not take any depot to depot charges from our customers. As we have mentioned in our quotes that what charges will be taken by us and that does not include depot to depot charges. So. You do not have to worry about this.

Door to door charges only- We only charge for the door to door deliveries of your goods so as to provide our customers with stress-free furniture removal and relocation. These charges will be taken only for the movement from your door to the place of relocation only.

No fuel charges- We do not charge for the fuel used during the furniture delivery Melbourne and other deliveries to your new place while relocating. Fuel prices are getting high. But, you do not have to fret over that too. As we do not charge for fuel from you.

Latest tools used- Our professionals use latest and professionally made tools for the furniture removal processes. These tools help in providing a secured and safe move for your furniture and other stuff. The tools which we use are trolleys, dollies, heavy-duty blankets, shrink wraps, ropes etc. These tools make us do your piano removal or furniture removal safer and convenient. Our team of friendly moving men is also experienced and skilled in using all the essential tools for relocation efficiently. Thus, we provide the utmost care to your goods in every way possible.

No hidden charges: We do not have any policy to ask for any extra hidden charges after you hire us. We have clearly mentioned what is to be charged by us in the quotation given by us. You need not worry about this. Once you hire us, we will do everything for you on our own.

24 hours support to the customers: You will never feel insecure for your goods which you have handed in safe hands of Singh movers and packers. We give you our contact numbers and they are 24*7 open to call. If you have any query, problem or question regarding your goods or our services, you can ask us without any hesitation. We will definitely listen to the problems you are facing and will also give you a solution with respect to that.
We can assist you in your relocation if you give us a chance to. So, do not fret over anything related to the relocation of your house or office.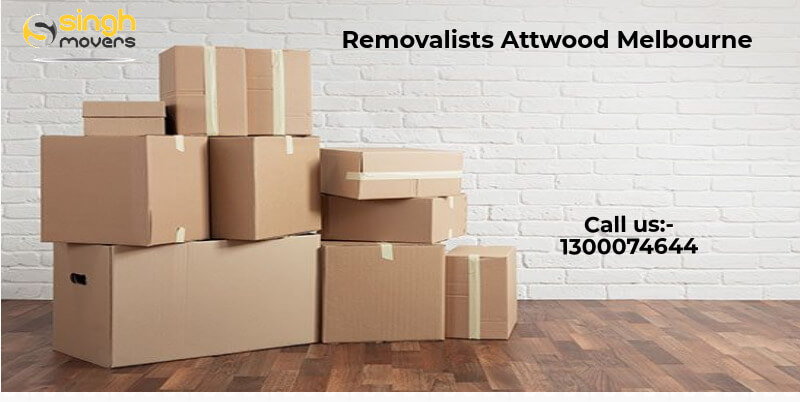 The packing facilities provided by Singh movers & packers Melbourne
Packing is an important step of moving and relocating. Because of the packing is not up to the point, then all the goods and furniture can wither off or break or damage. So, it is compulsory to do efficient packing in a professional way so that to provide vital safety to your goods.
Roads may be broken. They may be full of pits, breakages etc so, it becomes necessary to look after this crucial step of moving in a way no harm is caused to your goods.
A variety of protective materials are put in to use to provide a safe area to your goods. These packing materials may include bubble wraps, heavy-duty blankets, differently sized cartons, newspapers, thermocol etc. These are basically to provide strong and rigid support and frame to the delicate or fragile items of your house.
As the very first step, all your delicate and fragile items are put into various boxes according to their sizes. Then, if these boxes have empty spaces after putting the items in them, these empty spaces are covered with newspapers, bubble wraps or any of the suitable material required. This basically gives the fragile items rigid support so that they could not be able to move in any direction and thus, we prevent them from damage and breakage.
Moreover, we also treat the large items which are to be delivered with safety no other removing company can provide you. Some preventions are also done in the cases of large appliances or home accessories or any other stuff.
This kind of efficient and effective packing helps us in delivering your goods with proper safety and convenience without causing any harm to them. So, you need not worry about the damage caused to your delicate or large items. We have in our hands the safety of your goods. We will deliver them safely and also at the time.
Singh movers and packers: Your helping hand for shifting and moving
This task of shifting and moving, if done without the assistance of a removalist Melbourne can cause a great loss to your business or to the stuff you want to shift. To avoid these losses, Singh movers and packers provide many benefits to the customers which eventually help in making the shifting and relocation easy. Some of these benefits provided by us are:
Quick And Swift Delivery of Furniture: we never have delayed the delivery time for your furniture. We always deliver and transport your furniture to the relocation place at the given time only. It is possible because we and our workers work day and night all for our customers.

Customer Satisfaction: Satisfied customers always encourage us. So, we do our work in a way that our customers get satisfied. Customer satisfaction ultimately develops its faith in our moving company.

Legitimate and Economical Price Lists: Our moving services worth much more than what we ask for from you. We are indeed an affordable mover which provide you quality services at the most acceptable and reasonable prices.

Secured Moving Services: Our moving services are most secured and safest. This is due to the experience of years. We know the tricks to handle every article in a way which provides ultimate safety.

Professionalism: Our workforce is so talented and trained professionally. Your goods can never be mishandled in our expert hands.

Storage Services: Our large warehouses provide our customer's the opportunity to store their goods with us. Our warehouses are under constant surveillance of CCTV.
We know how inconvenient and tiring it becomes when it comes to shifting your house or office at a new place. So, for making the moving of your goods convenient and easy, Singh movers and packers are here. Our support in this moving will make it very much easier.
Do you still want to hire any other removalist Melbourne? Singh movers and packers are the perfect choices for this moving and shifting work. You need to contact us and after that, everything is up to us. We will make your shifting more and more convenient and safe.
Attwood - A Suburb city of Melbourne
Attwood is a suburb of Melbourne which is located in Victoria, Australia. It is 18 kilometres in the north-west direction of the central business district of Melbourne. the local government area of Attwood is the city of Hume. The population here is 3419. And, the postcode is 3049.
Attwood Fast Facts:
Postcode: 3049
State: Victoria
Country: Australia
Population according to 2016 census: 3,419
Local government area: City of Hume
State Electorate:- Yuroke
Federal Division:- Calwell
Distance from Attwood to Singh Movers Melbourne: 47.0 km or 42 minutes by car
Distance from Attwood to Melbourne CBD: 18 km
Surrounding Suburbs Around Attwood:
Greenville

Melbourne Airport

Attwood

Westmeadows

Meadow Heights
Relevant Links:
https://en.wikipedia.org/wiki/Attwood,_Victoria
https://en.wikipedia.org/wiki/City_of_Hume
Move with Us for Easy,Affordable,Quality Removalists Services Australia Wide.
Contact Us For Free Enquiry and to Arrange a Free Obligation quote.
For more information on furniture removals and Storage Services don't hesitate to get in touch to one of the Expert Team Members or representatives on 13000SINGH OR 1300074644 for a free obligation quote from the Singh Movers Team, simply fill out our quick quote form or write an email or call us directly as per your convenience. Our Head office is located in Melbourne and Singh Mover's offices are spread across over other major cities: Sydney, Adelaide, Brisbane, Canberra, and Perth.