furniture REMOVALISTS Avondale heights
If you will hire a Furniture Removalists Avondale heights who can help you and make your work easier. It will save your time that you may waste in this time-consuming process of shifting. Also, a furniture removalist Avondale heights who is in services for you will make this entire process a success. You will not feel any uneasiness or inconvenience with them.
Then, Singh packers and movers have a dedicated workforce that will help you in making your shift a lot better and convenient. Buying a new house is a happy moment but shifting to that new house makes it tiring and dull. To make it a moment to cherish always and reduce the uneasiness, you need a furniture removalist Avondale heights. Singh movers and packers is a well-known company who can render you with quality services related to your house's shifting and relocation. We provide the esteemed services to our customers for which they remember our company.
If you want to make furniture removal an easy task, then hire Singh movers and packers so that we can help you in relocating in a better way. Our friendly moving men will assist you in taking your furniture and goods to the new place where you want to relocate.
This Furniture removalist in Melbourne can be your perfect partner as a furniture removalist, piano removalist, pool table removalist, fragile items removalist, etc. We provide all these moving services with proper safety and security.
Also, if you are shifting your office to a new place, then you will need an office removalist in Melbourne also. We can do that also. You can trust our company for packing and transporting of your goods with us.
We do pack your goods efficiently by using various different materials to provide the utmost safety. We take care of the fragile items in your house the most. They should be handled with good hands. We have variously sized boxes in which we keep the delicate items safely according to the sizes. After this, we fill the empty spaces so that they get no space around, and thus, no damage is caused to any item. In the same way, we handle large items with the same care. In all, you will have to face any harm to your material.
Can you think of this much safety and such excellent services at a reasonable and affordable price? But here we are, offering you their incomparable services at such reasonable prices.
We are specialized in Furniture Removalists Avondale Heights:
We are specialized to provide you with the following services:
House Removalists
Furniture Removalists
Office Removalists
Interstate Removalist
Student Removalists
Piano Removalist
Pool Table Removal
Furniture Assembly Services
Hard Rubbish Removal
Antique Furniture Removal
Every one of us has many fragile items in our houses which need to be handled safely. You must be afraid of the transport of these delicate items while shifting. But, Singh movers and packers will do your work with utmost safety. We provide our quality services to all our customers most appropriately. With some strategies, we help us in making the shifting work easy. Firstly, we plan the shifting entirely by examining the goods, etc. after that, packing of goods is done. At last, we transport the items to the new place at the earliest.
Singh movers and packers Melbourne is a leading company, well suited for all the work related to moving office, house, organization or business, etc.
We are a furniture removal company in Melbourne who understands the entire inconvenience that is caused to you and your family in the name of moving and shifting. Also in the case of relocation of your office, inconvenience occurs. It is not appropriate to make our family and office employees suffering due to the shifting work. So, this company will help you with its quality services in making your shift convenient and easy. You must be in need of a furniture removalist in Avondale heights. We are the best choice then. You can hire Singh movers and packers and we will do our best for your satisfaction.
Services provided by Singh movers and packers
Moving is not as easy as it seems to some people. There are many efforts and a lot of hard work involved in the process of shifting. We have a name in the market for the quality services we provide. We have some specialties in the services. Some of these services are:
Swift and fast delivery of goods: we have our team which is so fast in everything. After completing all the preparations before delivery, we transport the goods on time. There will never be a delay in the delivery for sure. You will never any time problem if you hire us. So, do not worry about this too.

Transporting huge items: we completely know the tricks to handle different types of goods and articles of our customers. Your pool tables, furniture items, dining tables, home appliances, kitchen appliances, or any kind of stuff will be safe in our hands. We will deliver them with utmost safety. There will not be caused by any damage to any article.

Affordable and reasonable price lists: we are a budget removalist in Melbourne who will not ask for any extra money for any work. We ask for only what is genuine. Our genuine price lists attract the customers towards our company. We offer the best price guarantee for our customers. Along with the reasonable prices, we give quality services to you.

Professionalism: our friendly moving men are well trained to perform their duties regarding moving and shifting. They know all the do and don'ts of packing and transporting. So, you need not worry about how safe your goods will be with us. we will transport them with complete safety.

Storage facilities by us: our company has many storage houses with us where you can store your goods and furniture. These storehouses have cameras all over there. This provides safety to the stored materials there. So, if you want to store your goods with us, then you can store without having any fear.

Insured and secure delivery of your goods: we have a skilled workforce which will never cause any harm or damage to your furniture or goods. But, if such a situation occurs. Then, we will pay for what will be damaged. We have done insurance of $10,000 for this purpose only. But, Our responsible team of movers will not give you a chance like this.

Experienced workforce: Singh movers and packers have experience of many years in shifting. It has been around 10 years working for our customers and helping them in relocating their house, offices, and business. We can do the most difficult shipments also. That too, providing convenience to our customers.
All these services you can get after you hire Singh packers and movers. We can provide you with all the best services for the removal of your furniture, goods or any kind of stuff.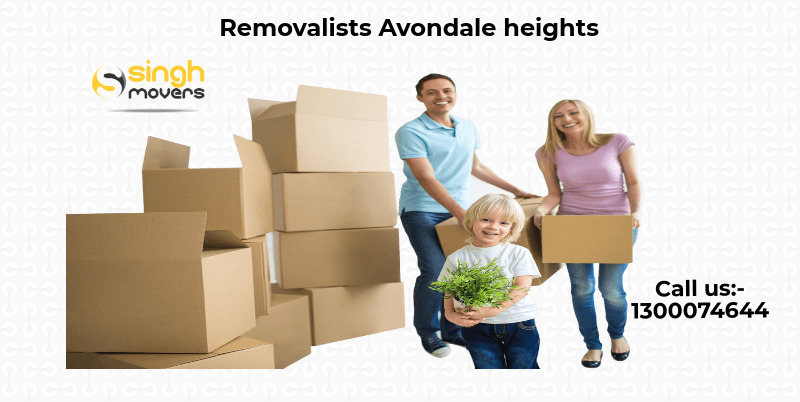 Singh movers and packers to make your shifting easier
This best furniture removalist in Melbourne will provide you with the best services always. We do everything with our job to make our customers satisfied with the work. You can take our help in the relocation of your business, house, office, etc. for the convenience of our customers, we have some special things with our company. These specialties of our company are:
Our special services for our customers
We offer excellent moving services to our customers. And these services seem more interesting with the special services of our company. This furniture removalist in Melbourne will give you a number of services at much ease and convenience. Some of these services are:
No depot to depot movement charges: Singh movers and packers is a company that will never charge you extra for anything. There is no depot to depot movement charges at all. While if you go for some other removalist Melbourne, they may charge you for these depot to depot movements.

The only door to door movement charges: We make the process of your relocation easier by charging only for the movements that will take place door to door. We will never charge you an extra paisa. So, do not ever worry after hiring us for anything.

No charges for Fuel: We will never ask you for even a rupee extra from what we have mentioned in the quotation provided to you. Also, we do not take any charges for the fuel which we will consume while transporting the goods from your old house to the new one.

Latest moving equipment and tools: We have all the specialized tools and equipment that are necessary for the moving processes. Moreover, these latest equipment assist in providing more and more safety to your furniture and goods while transporting. Some of the moving equipment which we use are ropes, heavy-duty blankets, trollies, dollies, shrink wraps, etc. these tools also make the pool table movers Melbourne, piano removal, or even the heaviest furniture removal easy.

No hidden charges: There are no hidden charges in our policy. We will ask from you only what we have already stated in the quotation provided to you. This gives relief to the customers that there are no hidden charges in the whole process of moving and shifting.

24 hours support to the customers: We will never ever make you feel insecure about the goods which you have handed to Singh movers. We give you the contact numbers which are 24*7 open to call. Whenever you have any query, question, or problem regarding our services or your goods, you can definitely ask without even hesitating a bit. We will calmly listen to your problem and will also find a relevant solution in respect to that.
So, do not bother about anything regarding the moving services even a bit. If you feel the need for a removalist in Melbourne, then just contact Singh movers. We will solve your every problem regarding shifting and relocation and will make your shifting easier.
Avondale heights- A suburb City of Melbourne
Avondale height is a suburb of Melbourne located in Victoria, Australia. It is located 12 kilometers in the North-west direction of the central business district of Melbourne. The City of Moonee is the local government area of Avondale Heights. The population of Avondale heights is 11,633 as according to Census, 2016. The postcode of Avondale heights is 3034.
Avondale Heights Fast facts:
Postcode: 3,034
State: Victoria
Country: Australia
Distance from Avondale Heights to Singh Movers Melbourne: 44.8 km or 41 minutes by car
Distance from Avondale Heights to Melbourne CBD: 12 km
Population according to 2016 census: 11,633
Local government area: City of Moonee Valley
Surrounding Suburbs Around Avondale Heights:
Keilor East

Braybrook

Essendon west

Maribyrnong

Sunshine North
Relevant links:-