fURNITURE REMOVALISTS dALLAS
Are you in search of a relevant Furniture Removalist in Dallas? Are you fearing relocation only because of the furniture removal? Then, we are the absolutely right choice for you. We will make the goods of the goods.
from your office or house to the new place easy. We are one of the most trusted furniture removalists in Dallas as we do everything essential for the convenience of our customers at a reasonable price and also we do all the work with so much efficiency and safety as if your furniture is ours.
We render our customers with the best services ever and this fame, name, and trust are all because of our professional workforce to give your goods convenient and secure transportation.
It does not matter whether you are relocating your office or it can also be your house, it is always a tiring and time taking process to relocate if you have to do it all alone. For families also, it becomes full of stress and burden on the family members when it turns to relocate.
We, Singh movers and packers Dallas completely understand the inconvenience in this process of furniture removals. We have made some strategies and procedures so that we can make your move easy, convenient, and stress-free. All this at an affordable and reasonable price is a positive point of our company. So, you need not stress about whether you are moving company or if you are moving house to a new place, we are here to help and make your work easy.
Our price lists are so pocket-friendly that the cost that you will pay us is far less than the loss you may face when you will have to do all the goods removal on your own by not giving time to your work.
So, give yourself a little rest and stop searching for furniture removalist Dallas anymore, and then we will do everything for you with so much care and safety at a very reasonable price.
Specialisations Furniture Removalists Dallas Services:
We understand the needs of our customers when it comes to moving houses or moving companies totally. This is why we try to make everything related to the relocation easier and more convenient for you at Singh movers and packers Dallas. These facilities, convenience and the stress-free relocation that we are providing you are only due to our experienced team who understand the techniques and safety precautions for the moving of your fragile items, pool tables, furniture removal, or any of your stuff to be moved.
Our team is also experienced and up to date with all the newer and safer packing techniques for the safe moving of your goods. The professionalism and experience of our team members will speak itself in our services if you hire us as furniture removalist Dallas. Give us the honor to serve you with quality services and for fulfilling your needs regarding the relocation of your house or company.
Super comforting services provided by Singh Movers & Packers
This interstate furniture removalist will provide you with all the best services across the whole state. We assure you that you will be happiest and more than satisfied with the services of our moving company Melbourne and our friendly moving men. Moreover, along with our appreciable services, we have some other specialties also. These specialties will help in making your furniture removal easier and very convenient. These services are:
Zero Depot To Depot Charges:
We do not ask for any charges for the depot to depot movement from our customers. We have declared the same thing in our quotation also. There are no other extra charges for the depot to depot movement. If you will go to any other furniture removalists in Melbourne, they may ask you the depot to depot prices. But, we do not. So, do not fret over this.
Zero Fuel Charges:
We do not charge our customers for fuel which is used during transportation. We have not even mentioned such fuel charges in our quotation also. The fuel which will be used will be ours totally. So, you need not have any stress about rising fuel prices. You can hire Singh Movers and packers without even thinking once about moving services.
No Hidden Charges:
This furniture removalist Melbourne do ask for extra charges from our customers. All that you will have to pay, we have mentioned all that in the quotation in detail. You do not have to pay any other money to our workforce which is working for you during the shifting work.

Moving Tools And Equipment:
Singh movers and packers have all the moving tools which make the relocation a lot easier and secure. These moving tools and equipment which our moving company uses, are specially made for this purpose. These tools help us in giving your furniture, delicate items, and other goods an added safety. They will make relocation convenient and safe. The tools are dollies, trollies, ropes, shrink wraps, heavy-duty blankets, and much more. If you want to remove your pool table or piano from your house, then we are also a relevant piano removalist in Melbourne and also a trustable pool table removalist in Melbourne who will do your work with total honesty.

Constant Day and Night Support:
We will never let you keep your doubts or problems just with you. If you ever face any problem or have any kind of doubt, you can contact our company at any hour of the day. We will be here in services for you all day and all night. You are allowed to call and contact us at any time of the day. We will render you with our relevant services 24*7. If you have any inquiry regarding your furniture removal or any type of removal and relocation services, you can reach our company anytime.
So, you need not worry about your furniture removal. We will help you completely in the shifting or removal of your furniture. We will help you to make it easy and convenient. Singh movers and packers will make your furniture removal an easier and convenient task for you.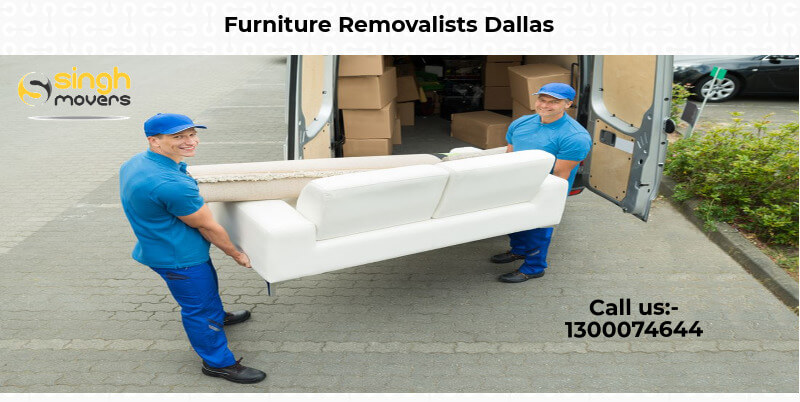 Singh movers and packers is a company especially for your furniture removal, providing you with a number of benefits
Nowadays, no one is so free to do all the work they have alone. And when you have to shift to your new house or you have got to go to a new office place and moving for business to a new place, then also how will you manage your precious time and efforts for the moving work also along with the business work and other stuff?
For this very reason, Singh movers & packers stay here in services for you to do all your shifting work may it be company relocating or house relocating. We are here also to make your move easier and more convenient than ever.
There are a number of benefits which we, the most reliable furniture removalist Dallas provide our customers so that we can make them move easy and stress-free. Some of the benefits are given below:
Quick and swift delivery: We ensure the fastest delivery of your goods and furniture and all the delicate stuff which you have to move to your new place. We will not take so much time for this task of furniture removal and shifting.

Customer satisfaction: We believe that making our customers satisfied and happy with our efforts is all that we need to gain their trust in our company. We always have our first priority which is our customer's satisfaction. We get their satisfaction by providing the best services, by taking only limited time for transporting and by providing safe transport and relocation to our customers.

Pocket-friendly price lists: we provide the quotations to our customers prior. When you will get them, you will find yourself that we are a genuine, reasonable, and affordable company providing quality services to you. So, you do not have to think much about your budget also while hiring this furniture removal company.

Secure and safest move: if you are thinking that how your precious delicate stuff will be handled by us, then also, do not worry at all. We assure you the safest move of your furniture and goods with us. Singh packers and movers do deliver all our customers' articles with utmost safety that you will see yourself after hiring Singh movers and packers for this task.

Completely insured and reliable movers: We well understand your intense attachments with the precious furniture, pool tables, piano, or any of the other stuff you have. This is because we are offering you a completely stress-free removal of your items as we give you fully insured services. Though till now in our company, we have not witnessed any such situation of harm to the goods of our customers, we assure you even if such situation occurs, then we will pay our customers for that harm. So, do not be fretting for the safety of your furniture.

Storage facilities: We also have a huge storage space for your goods and furniture if there comes any requirement like that, that too under constant CCTV surveillance to ensure nothing unwanted happens with our customer's goods. Your furniture and goods will be secured with us.

Professionalism: We, Singh movers and packers, have a workforce of well-experienced professionals to offer you the furniture removing services in Dallas. Our professional team of friendly moving men will help you in shifting and will make moving easier.
So, don't worry now! If you want to hire some furniture removalists Dallas, rubbish removalists, pool table removalists, office movers, or the movers for moving of any kind of stuff. Then, visit or contact us, we will give you the best moving services for your furniture removal in Dallas.
Dallas- A suburb City of Melbourne
Dallas is a suburb of Melbourne which is placed in Victoria, Australia. It is located 18 kilometers in the north of the Central Business District of Melbourne. The City of Hume is the local government area of Dallas. The population of Dallas according to Census 2016 was 6810. The postcode of Dallas is 3047. The area under Princes hill is about 2.4 square kilometers.
Dallas Fast facts:
Postcode: 3047
State: Victoria
Country: Australia
Population according to 2016 census: 6,810
Local government area: City of Hume.
State Electorate:- Broadmeadows
Federal Division:- Calwell
Distance from Dallas to Singh Movers Melbourne: 24.7 km or 28 minutes by car
Distance from Dallas to Melbourne CBD: 18 km
Surrounding Suburbs around Dallas :
Coolaroo
Campbellfield
Broadmeadows
Dallas
Relevant Links:-