FURNITURE REMOVALISTS FRANKSTON SOUTH
Are you planning to move your office or home to a new place? Worry not, Singh movers and packers have got you covered. We offer you with the finest Furniture removalists Frankston South services. We offer you with the variety of services at the affordable prices being the Budget Movers Melbourne. Our staffs work because they have a passion for what they do. We do not work for making money. We do work for helping you in the same as we know that Furniture removal is not an easy task.
A furniture removal is a task which cannot be carried by a layman and it is not easy for a person to carry it without any knowledge. In order to save yourself from any sort of further issue or damage, you need to hire a professional Removals Company Melbourne who will dedicatedly work for you. You might be worried about the costs of the services but we do offer you the services at the nominal price range. We never make it in a way that it costs a customer heavily. We have kept the prices of our service reasonable so that everyone can afford them.
Singh movers and packers are a Movers and Packers Company who make efforts for you to offer you with the reliable services. We know that everyone stays busy in their schedules and want this boring job to be done easily. So as to get the moving work done easily, you can hire us for the services of Furniture removalists Frankston South. We make use of different types of equipment to carry the move in a professional way. The professional tools result in less time, no damage in moving the stuff, also saves time for us and the customers.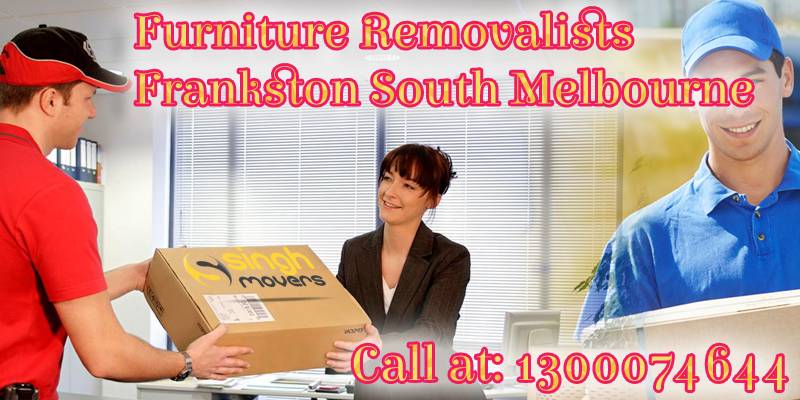 Furniture Removalists Frankston South
Home Removals

Interstate Removalists

Furniture removalists

Pool table removal

Piano Movers

Office Movers

Hard Rubbish removal

Removalists Melbourne

Antique Furniture Removals
We have a dedicated team of professionals who are equipped with professional tools as well as professional skills so as to carry the motion. There are a lot of furniture removalists available in Melbourne who will eventually help you out with the move but not all can understand your requirement. We ensure you a high level of customer satisfaction with 100% work results. While offering the services of furniture Delivery Melbourne, we have been known from almost around 10 years in this industry as we are famous for being a one-stop solution for our customers.
Singh Movers and packers is a suitable choice for all as we offer the integrated services with all the facilities including the storage facility for minimum a couple of days. We totally understand your requirements as well as your doubts and so we have set up a backend customer care executive team to assist you with all that you need or you want to ask. We take all of the safety and precautions for carrying up to a professional move. Once you make a call to us, we take all of the responsibilities and you can then just sit back and relax with ease. Our executives will make a visit to your place to plan the move well.
7 reasons to hire Professional Movers
There are many movers and packers available in the market and the number keeps on increasing each day. Also, the number of movers and packers service needed ones are also increasing with each day. Many are looking at relocating their furniture and yours is also one of those. So it is important to get it carried in the right way. You have come to the perfect spot and also, this is the right time to move. Below listed are some of the reasons, you should hire a professional Moving company Melbourne:
1. Packing becomes easier with professionals
Packing all of the stuff with making use of the right equipment obviously takes up time and appropriate resources. Instead of doing it by yourself, you can get it done from a Moving Company which will thus save you time.
You might end up packaging using wrong boxes or not making use of enough wraps for the particular item. We at our backend have the professional movers who have experience in packing the stuff appropriately and moving in an efficient way. They entirely know how to carry a move properly. The job done by professional movers is less time consuming as well as everything will be carried properly.
2. Nothing is missed under Professional Movers
When you have to shift a lot of stuff to your new place, you might run with a risk of losing plenty of things. It is easy to look onto small things but it might hinder your progress. The small things play a great role in setting up the new place but loosing onto them is not easy and it might create issues.
Professional movers take entire care on everything that you need. They will decrease the chance of missing the stuff that needs to be shifted. They will help you with getting you all that you acquire. Also, we have a professional team who will work for you in a proper way. The friendly moving men at Singh movers work with passion.
3. Finding becomes easier and placing too
The stuff needs to be packed appropriately when it comes to shifting it so that it can be easily found in the new location. The highly experienced professionals work for the requirements of their clients. The clients will not have to worry and search much when it comes to unpacking the stuff. The packing is done with proper efforts as well as techniques. The packing is done in a way so that the stuff can be easily relocated to a new place.
The efficient packing methods of our professionals make it easy to get the things back on track.
4. Professionals can even carry all the heavy stuff
Why is a professional Moving Company Melbourne needed for shifting the stuff? It is because lighter material can easily be shifted with fewer efforts but what about the heavy stuff? Professional movers are professional in carrying the heavy stuff professionally.
This is one of the main reason to hire professional Removalists Company Melbourne. You will not have to worry for any large and heavy stuff, leave all to the Packers and Movers Melbourne.
5. Professional movers will make your entire move easy
You will not have to worry once you would have hired the professional Moving Company Melbourne who will offer you with the finest Furniture Delivery Melbourne. Professional movers have the required skillset and experience in carrying work efficiently.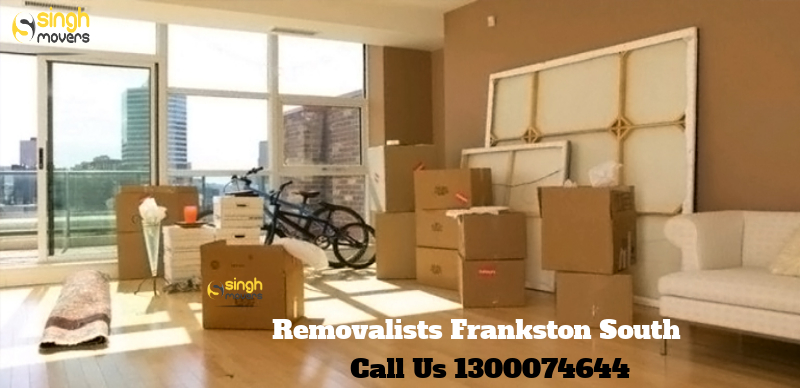 Singh movers are known to offer the following services:
Zero Depot to Depot charges:
Singh movers and packers believe in offering the work without any extra charges. We at our end do not charge any depot to depot charges. The team of our professional movers will reach you and you will not have to pay for it.
Door to Door charges only:
Singh movers work efficiently to render the best services. We charge only door to door charges from our customers.
You are not asked to pay us for any extra fuel charges. We offer you all the facilities that we can and we do not believe in charging hefty amounts from you.
A move is professional when it is carried professionally. The team at Singh movers and packers have detailed skill set in carrying a move properly as per the client's demand. We carry the move making use of professional tools as we do not take risks. We carry the move taking safety measures. The professional tools at our end include dollies, heavy duty blankets, a toolkit for assembling stuff, and also disassembling the stuff, shrink wraps etc.
Singh movers and packers have kept everything clear prior to the clients. We have not kept any hidden charges. So, do not worry as we are not going to charge you heavy amounts unnecessarily.
We are not a company with just professional movers but also with the quality backend customer care executive team who will help you in all ways. The customer care team is there to clear all of your doubts and all the problems. We will serve you 24x7 with the solutions to your problems.
Why should you choose Singh Movers for the better Furniture Removalists services?
Nowadays nobody wants to carry difficult work by themselves. Also, nobody has that much time in today's modern busy world. You also might be one of those as you are here searching for the finest Furniture removalists Services. Everyone wants their work to be done properly with detailed care. If you are searching such an ultimate work to be done for yourself, then choose Singh movers and Packers for the best Furniture removalists Frankston South services.
Express Services of the best removalists: Are you in search of the best Removalists Company Melbourne? Then, stop searching anymore as we have with us the best team who will offer you the Furniture removal service with the utmost care. If you are worried about the timely delivery of your goods, then Singh movers and Packers is the best choice for you. We offer you the fastest service by undertaking all the safety measures as required.
Variety of equipment used: Singh movers and packers is known all around the Melbourne for offering the Furniture removalists Frankston South services from around more than 10 years. We make use of a variety of professional tools in order to carry the move efficiently and properly for the best Furniture delivery Melbourne.
Budget-Friendly Services with the Trusted Company: You might be in search of the relevant companies who will offer you with the Furniture removalists services at the affordable rates. But as told above, Singh movers and packers is a company known as Budget Movers Melbourne who is serving dedicatedly their clients with the best we have. We are ready to compare our prices with any other company as we know we offer the best at the best price quotes.
Storage Solution with Singh movers: We know that there are plenty of clients who need Storage facility at the end of Movers and Packers Company and you might be one of those, that is why you are here searching for the same. We know that you might be in search of some space where you can keep your stuff. Singh movers and packers offer you with the quality Storage facility covered with 24x7 CCTV Surveillance. Your stuff is under proper care.
Reliable Fully insured Packers and Movers Melbourne: Singh movers and packers is a company who shifts your stuff but also shift it with proper care. We are a fully insured Movers Company in the city of Melbourne. Though there is never a problem in the shifting process also if something happens in the transit of the goods, we pay you up to $100,000.
Frankston South - A suburb city of Melbourne
Frankston South is a Melbourne suburb of Victoria, Australia. This suburb is around 43 km south-east of the Melbourne's central business district. The local governmental area is the City of Frankston. According to the census of 2006, Frankston south recorded a population of around 17,360. The postal code of this suburb is 3199.
Frankston South Fast Facts
Postcode: 3199
State: Victoria
Country: Australia
Surrounding Suburbs Around Frankston South
Port Phillip

Baxter

Mount Eliza

Langwarrin

Langwarrin South

Frankston South

Frankston
Population according to 2016 census: 21,098
Local government area: City of Frankston
Distance From Frankston South To Singh Movers Melbourne: 42 km or 40 minutes by car
Distance From Frankston South To Melbourne CBD: 43 km
State Electorate: Frankston
Federal Division: Dunkley
Relevant Links:
https://en.wikipedia.org/wiki/Frankston_South,_Victoria
https://en.wikipedia.org/wiki/City_of_Frankston
Move with Us for Easy,Affordable,Quality Removalists Services Australia Wide.
Contact Us For Free Enquiry and to Arrange a Free Obligation quote.
For more information on furniture removals and Storage Services don't hesitate to get in touch to one of the Expert Team Members or representatives on 13000SINGH OR 1300074644 for a free obligation quote from the Singh Movers Team, simply fill out our quick quote form or write an email or call us directly as per your convenience. Our Head office is located in Melbourne and Singh Mover's offices are spread across over other major cities: Sydney, Adelaide, Brisbane, Canberra, and Perth.