Removalists Blackburn
Singh Movers Melbourne will be available in your service as the Removalists Blackburn. We are Melbourne based removalists who offer the finest and the most affordable movers and packers services. No matter from wherever to where the client wants the move to be done, whether locally or an interstate move. Singh Movers are known as a quality Furniture Removalists provider with more than 12 years of experience in the Furniture Movers field. We ensure you the stress-free and relaxing work as there will be nothing for you to do. From a single piece to the dining table, everything will be shifted by us as at the time of shifting, you will then be enjoying the snacks with your family members. Our professional movers and packers make your move from tiring, monotonous, and stressful to effortlessly the easiest one.
Singh Movers are known as the Budget Movers Melbourne in providing the Removalists service in almost more than 400 suburbs of the city Melbourne, Australia and provides amazing services to each and every customer with full customer satisfaction. We provide you with the Storage Solution facility you with the choice of putting your unnecessary items in the storage places. Singh Movers is always known as the one-stop solution for the clients as we endow our customers with all the types of moves including Furniture Movers, House Movers, Office Movers, etc. In order to avail of our services you can get a free quote from our website or can contact us.
Specialized Services Of Singh Movers - Furniture removalists Blackburn, Melbourne:
Our experts and the fit team members are highly experience in the field of Furniture Removals in Blackburn and endow their clients with efficient and quality work. A furniture removal is a boring and monotonous task and it needs to be done with enough planning and precisions and is a big part of the house moving process. Furniture is an essential part of the house that needs utmost care. No matter it is just your 4 chairs or one table to be shifted, one dining table or just 6 chairs, we do not work according to the quantity of the material. We are known for the finest work in the whole of Melbourne as we have experience of more than 12 years in this particular field. We work for the happiness of our customers. Singh Movers Melbourne is the quality of Furniture Removalists providing company.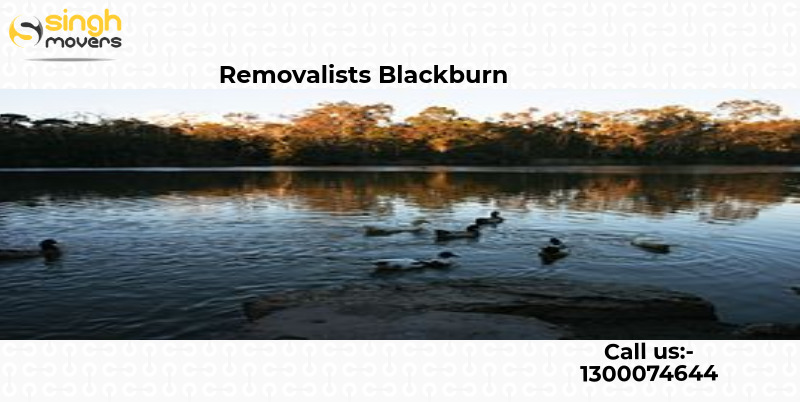 Why Should Singh Movers Be Your Choice for removalists Blackburn, Melbourne?
Singh Movers should be hired because we offer you quality removalist services in Blackburn, Melbourne. If you might have ever moved then you might know how tough this task is but Singh Movers will make it pretty easy for you.
1. We make your work easy with pocket-friendly prices:
Singh Movers And Packers Melbourne is believed by many Blackburn residents for their quality service at affordable prices. We endow our customers with all the facilities at the affordable prices possible. It is our company's main motive to offer their customers all the services at low-cost so that the prices won't lay heavy on any type of customer's pocket.
2. We are known for timely and safe delivery:
Now, this is a major doubt in every customer's mind as many other service providers promise always to shift the stuff on time but do not actually do so. But why choose Singh Movers for removalists Blackburn, Melbourne? Because Singh Movers is an on-time delivery company and do not let their customers disappoint in any case. Our timely delivery will always make you smile.
3. We are trusted and safe delivery providers:
Singh Movers can always be fully trusted for the safety of the stuff as they properly plan, pack, and unpack the stuff using professional tools and by undertaking the proper safety measures. Have full faith in us and call us to hire for quality services.
4. Quality Furniture Removals Melbourne:
We along with furniture removal endow many other facilities like office moving, moving interstate whether an office or a house, storage facilities, etc.
5. Reliable Fully Insured Movers And Packers:
Singh Movers is a company of Movers And Packers Melbourne at whom you can rely upon for all types of removals work. You need not worry at any point in the shifting process. We are fully insured removals in Melbourne and its suburbs. Though we and our professional team never let any problem happen during the shifting process if sometimes it happens for the materials in transit, we pay up to $100,000. On the other side, in case of any harm to the public, we pay for the public liability around $10,000,000.
6. Prima Singh Movers also because of our Storage Facility:
We offer our clients one more important service- Storage Facility at the Singh Movers Company. So, if for the time being, you do not want to shift all of your goods to your house, office, or industry, we have plenty of space for your belongings to be stored under CCTV Surveillance 24*7.
So, in order to acquire quality services, contact us, and be ready to just chill with your family in the best possible way.
Furniture Removalists Blaacburn Melbourne, Services Include the Following:
Singh Movers The Only Solution For Furniture Move.
You just need to trust us and we will pay the worth of your trust endowing you with amazing services. We are affordable and secure storage solutions that come your way. Go ahead and trust our company for the furniture removalists Blackburn, Melbourne. Hire Singh Movers with just one call, a single mail, or book an assignation online in order to avail yourself of the quality services and to make your move a stress-free and interesting one. Ask our customer care executives if you have any doubts, have a talk with our experts, set your mind, and feel free to hire us for the fabulous services.
Blackburn - A Suburb City Of Melbourne.
Blackburn is a suburb of Melbourne, Victoria, Australia which is 17 km east of Melbourne's central business district. The city of Whitehorse is the local government area of the suburb Blackburn. This suburb recorded a population of 12,796 people in the 2011 census. The origins of the name Blackburn are not definite, but they may be after an early settlement or James Blackburn, who designed Yan Yin Winery. It is located in the eastern suburbs of Melbourne, within the city of Whitehorse. Blackburn is surrounded by the Middleborough Road in the west, Springfield Road in the north, an irregular line along the streets east of Blackburn Lake Sanctuary in the east, and Canterbury Road to the south. The main shopping hub of Box Hill is two train stops, while three buses connect Blackburn with forest hill.
Blackburn Fast Facts:
Blackburn Postcode: 3130
State: Victoria, (VIC)
Population: 12,796
Population Density: 2,206 people per square km
Local Government Area: City of Whitehorse
Distance from Blackburn to Singh Movers Melbourne: 6.2 km or 9 minutes by car
Distance from Blackburn to Melbourne CBD: 17 km
State Electorates: Box Hill
Federal Electorate: Deakin
Surrounding Suburbs Around Blackburn:
Box Hill North
Laburnum
Blackburn North
Forest Hill
Blackburn
Nunawading
Relevant Links:-