Removalists Brighton Melbourne
SINGH MOVERS – Leading Furniture Removalists Brighton Melbourne ready to work on planning and preparing to move your house hold items from one place to another. Are you a resident of Brighton, a suburb in Australia? Are you looking for a professional removal company to move your goods securely? SINGH MOVERS are expert workers with the high experience and talent in moving all your household goods as well as office furniture from one location to another in a genuine way.
Professionals ensure to give you absolute services that you expect without giving you any hassle. Hiring the professional furniture removalists melbourne would definitely handle your furniture that includes the sofa, tables, chairs and many other furniture pieces.
No matter what kind of furniture you are moving, we are equipped with the complete tools and techniques for moving your goods to your desired location. Moving interstate or locally would definitely be useful for transporting the furniture.
OUR SERVICES:
We value your house and its belongings so we offer you our services with the complete commitment to the maximum. We offer unique customer services with handling everything and we do not give you any hassle of packing or unpacking the goods upon arrival.
We are the largest family-owned Furniture Removalists Melbourne who would give you the peace of mind to the maximum. Your treasure would definitely arrive safe and secure manner to your destination. SINGH MOVERS is committed to offering the below services that include:-
We are ready to help you with everything that includes preparing and planning for moving the furniture to the new house or commercial space. Our team of professionals works on bringing you the complete work starting from packing, transporting, storage or delivery.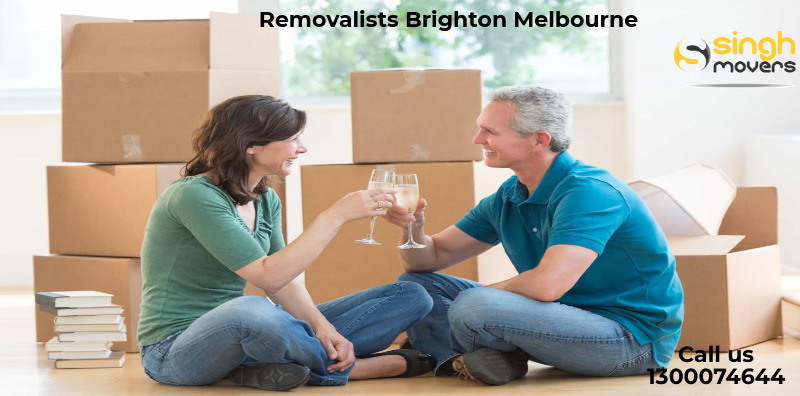 OUR UNIQUE SERVICES:
Property owners who plan on moving to the new location need to consider all the aspects and it is important to get professional services. SINGH MOVERS works on bringing you more confidence in packing, transporting and unpacking your goods in an excellent manner. We are expert in
Caring service from friendly furniture removalist experts

Highly trained and reliable professional packers

Unique Packing System

Seamless door-to-door packing

Valet unpacking services

Careful loading of treasures

We use custom designed shipping containers

State-of-the-art fleet to move goods

Comprehensive storage and transits

Seamless removalist integration services

Cheaper costs services for our customers

Safe and secure transit

Treasures will be moved stress-free

Professionally trained staffs
We can use the more state of art equipment to save your time. Furniture Removalists Brighton Melbourne offers the low-cost professional removal services for the Melbourne area.
Why should you hire us?
The Furniture Removalists Melbourne is available for Moving office in Melbourne and Suburbs for over 10 years. We designed and maintain our staff and haven't lost a single Removalist from the based on principles of honesty, and sharing the Rewards.

We are operative Removalists Melbourne for many business models will get an equal share of the profits and deal with our clients and employees in comparison to our competitors. SINGH MOVERS Planning in Every detail of your move and executed to the minute for detail and most well known and reputed Removalists in Melbourne.

Our professional clients are given equal priority and more service of the highest standard with the higher recommendation which feeds due to allowing with our business.
SAFETY:
Our Experienced Removalists would efficiently follow every rule for safety and they would never take any shortcuts. There is no easy and small moving job in our services and we believe in bring your challenge and tackling the best possible aspects.

Cheap Furniture Removalists. Our furniture movers Melbourne utilizes the moving experience that we have gained with bringing you the ultimate option for providing quality of services.
CUSTOMER SERVICE:
Cheap Removalists Melbourne promise customers to give the best class services based on furniture removals and transporting them to the unique destination. On time delivery services is one of the most extraordinary features that you could get with our team. We provide exceptional service in the most competitive and fair price range. SINGH MOVERS operates on all business days with providing real services in a professional way.
WHAT SINGH MOVERS OFFERS?
FAST MOVING SERVICE: The Singh Movers make sure about understanding and are comfortable for relocation with our 24x7 fast moving services.

HEAVY EQUIPMENT: Our professional intricate pieces too bulky with more heavy from the equipment and more experience to manage the transport of your products. From the most intricate pieces too bulky and heavy equipment, Singh Movers has the experience to manage and transport your furniture movers.

PACKING SERVICE: On other hands, we have provided easy and affordable to customize your move can be based on the conversations with customers

CHEAP REMOVALIST SERVICE: We will meet our clients for moving company's prices with the state of the art equipment low price and vehicle cubic cargo space equal to ours.

CONVENIENCE: In needed, We can arrange the more team of the expert helps to your computer networks or home theater system. There are Get help disconnecting or reconnecting with your personal and computer and back online before you know it.

REMOVALS STORAGE: We provide the full-service moving and offer movers with secure and complement to our traditional moving services

MOVING PROTECTION: We take the all resources from the Antique Furniture Removal with your goods to arrive safely at more destination and Protect the interest of our customers with the Public liability insurance??
BEST MOVERS AND PACKERS MELBOURNE- SINGH MOVERS
Most importantly, we provide the competitive removalist trade form the unprofessional practices and expense of the customers including that Furniture Removalists Brighton. There are many companies are using our removals team understand that customers and not only about the many professional removalists in the many Furniture removals in Melbourne that they can select.
Moreover, We have to believe the choose a professional removalist company and our furniture removals team will make sure about the peace of mind you deserve. However, the customer service department's attention Furniture Removalists Brighton with our removalists on time the professional and friendly service and lots of moving process.
BRIGHTON MELBOURNE FAST FACTS:
Postal code: 3186
State: Victoria
Country: Australia
Population according to 2016 census: 23,253
Distance from Brighton Melbourne to Singh Movers Melbourne: 18.8 km or 24 minutes by car
Distance from Brighton Melbourne to Melbourne CBD: 11 km
Local government area: City of Bayside
State electorate : Brighton
Federal Division : Goldstein
Suburbs around Brighton: Elwood
Hampton
Brighton East
Relevant Links:
https://en.wikipedia.org/wiki/Brighton,_Victoria
https://en.wikipedia.org/wiki/City_of_Bayside
Move with Us for Easy,Affordable,Quality Removalists Services Australia Wide.
Contact Us For Free Enquiry and to Arrange a Free Obligation quote.
For more information on furniture removals and Storage Services don't hesitate to get in touch to one of the Expert Team Members or representatives on 13000SINGH OR 1300074644 for a free obligation quote from the Singh Movers Team, simply fill out our quick quote form or write an email or call us directly as per your convenience. Our Head office is located in Melbourne and Singh Mover's offices are spread across over other major cities: Sydney, Adelaide, Brisbane, Canberra, and Perth.