Removalists Brunswick
Singh Movers - The leading Furniture Removalists Brunswick Company. In addition, we offer to advise you on the best solutions for the packaging and preparation of objects. With pleasure, we will answer all your questions and work on the best moving plan for your specific case.
Singh Movers at the service of the whole family
We removalists Melbourne offer you a free quote without obligation of the move, as well as advise you in what is most convenient for your specific case. In order to give you the best possible price, we must know all the relevant details regarding the size of the cargo, the characteristics of access to the homes of origin and destination, the client's requirements and their specific needs.

What we offer at Singh Movers And Packers
A complete range of solutions for the packaging and transport of your furniture, appliances and objects.
Optionally, you can hire us the full packaging service, which includes all the necessary materials. In case you want us to pack things, we will send the staff in charge one or two days before so that everything is ready the day of the transfer.
We offer the following range of services, with the maximum guarantee of safety

Transport and professional loaders for furniture Movers Melbourne

, with the maximum guarantees

Packaging service. Tailored solutions for fragile objects, works of art, furniture of great value,

Supply of boxes and packing material suitable for the needs of your move

Dismantling and assembling furniture
For your best and easy move
Furniture elevator own

Assembly and disassembly of furniture

Supply of covers, boxes and packaging

Self-propelled vans and van completely adapted and equipped

Fully qualified staff with extensive experience in removals

Moving insurance

Own and economic furniture storage
In Singh movers, we are dedicated to making quality changes at a good price. We put at your disposal our experience and good work so that the transfer of your belongings is carried out in the best way for you, causing the minimum inconvenience and loss of time.
Whether you need to move a few things or a large whole house, you can count on us to obtain maximum satisfaction in the work required. Seriousness, punctuality and speed are our own requirements in each task, and the fulfilment of all the requirements and desires of our clients is our first motivation.
We offer you the possibility to customize your move tailored to your specific needs. Count on us to move your objects, furniture and other goods with the utmost attention, care and safety.

Awesome Removals services we offer to our customers:
Office Movers

Home Removals

Hard Rubbish Removal

Furniture removalists

Interstate Removalists

Piano Movers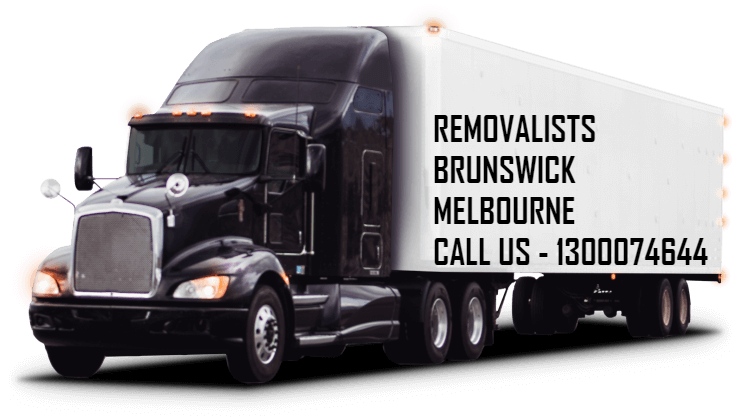 Professional Furniture Removalists Brunswick Singh Movers at your service
We offer the House removalists Melbourne services, with the maximum guarantee of Singh Movers.
With a history in furniture removals, Singh movers Interstate Removalists Melbourne has extensive experience in local and interstate home furniture removals, office relocations and commercial furniture and freight distribution.
We also have wide skill and knowledge in pre-packing and co-coordinating clients' storage requirements.
We are grateful for our customers and genuinely take pride in our honesty and we always endeavour to give you the best removalists Melbourne services possible wherever you are moving in Melbourne.
Our approach when carrying out clients Sydney removals needs is on adding value and doing more than expected.
We Moving Services Melbourne wish our clientele to feel like the office Removalists Melbourne that are moving their worldly goods genuinely care about what they are doing.
We take particular care and attention to protecting a customers' furniture when moving (we don't slide furniture, we are very careful with walls; we always put blankets down to protect the carpet.

Our Mission at Singh Movers
We are aware of the pain and stresses moving can put on your everyday life.
We are a business and you can be guaranteed we have every business you would need to have a successful vacate. Let Singh movers pack up and move your contents and why not call our Home and Office Cleaners, Pest Controllers or our Lawn Mowing and Gardening service to make the experience of moving that little less stressful.
We always believe that our customer must be happy with our services. Our entire team member is an expert and always ready to help our customer. Our clients can contact us at 24/7 hrs for the best services. As we are Best Removalists Melbourne in our area so contact us for the best services.
singh movers operators are trained with the most experienced professionals in the industry.
We strive to ensure that every experience with our Express team is a positive one – so give us a call today and see for you!

About The Team
Singh movers operators are trained business owners with only one thing in mind – looking after all your needs and giving you the best and most professional service. Our operators are required to have:
Training (Express Removals & Freight Cert)

Training (OHS and First Aid)

Insurance

Truck safety requirements

Uniforms

Maintained equipment
We moved bulky freight from all areas nationwide, picking up from remote areas to major cities.
Singh movers team is a group of happy and highly motivated people dedicated to providing the highest level of customer service.
We specialize in the relocation of commercial and government offices, scientific laboratories, medical facilities, libraries, educational institutions and warehouses. Over the years, we have helped numerous clients' successfully complete complex moves with minimal effort and are recognized as one of the best athletes in Melbourne for organizations of all shapes and sizes. Or planning a transfer to another part of the country, we can help you ensure that your move is completed quickly, efficiently and without unnecessary complications. Call today to request a site visit and a free, no-obligation quote.

Moving Through The City With Ease
When you hire a mover, it is important that you come prepared to do the job well. Our moving experts often live in the communities where they work, so knowledge of the area benefits us as we move. From home transfers to apartments, condominiums, townhouses and tall buildings, we have experience in all situations of removals to provide a smooth transition.
Using our moving trucks, our mobile pad and stretch wrap all your belongings for maximum protection during movement. We also implement the use of hardwood floor corridors, guardrail and rail covers, door jambs, carpet protectors and mattress bags to limit potential damage while moving items.
Our professionally trained moving teams undergo a background check and drug screen, which gives you peace of mind that your items are safe throughout the removal process. In addition, all team members are permanent and trained employees to provide an even better professional experience while moving their most precious possessions.

Is specialty moving? We are a company up to the challenge!
At Singh movers, we are a moving company that includes unique movements, and we are experts in adapting our services to deal with new and challenging relocations. Regardless of the location to which you move, we understand what is needed for any relocation to be successful. No matter how unique the situation may be, we have it covered.
For more information and pricing on our moving services, find the location closest to you! We cannot wait to help you move forward.

Why we are better:
Fixed price = No surprises: firm prices allow you to confidently manage your relocation budget. Updated detailed prices with movement range changes. Certainty and flexibility.
Quotation within 48 hours: site inspection and detailed inventory for a customized quote that covers your particular needs. The project plan for information and relocation of specific removals.
If you are looking for experienced and efficient corporate companies in Melbourne who that charge highly competitive rates, you will not find a better team than ours. Trained to handle sensitive documents and large filing systems, our commercial retreaters in Melbourne will plan every detail of your movement to minimize any disruption to your daily business activities. We are able to handle any type of business relocation in Melbourne, as well as interstate long-distance movements. We make it easy for you to move. Our main focus is to provide our clients with exceptional moving services. Our goal is that you have a smooth and stress-free movement with everything in the right place with the least effort and with your productive and happy staff.

Brunswick - A Suburb City Of Melbourne
Brunswick is a relaxed multicultural suburb, popular with a young and alternative crowd, and known as a destination for live music, cheerful pubs and beer gardens. In the heart of the area, Sydney Road has Middle Eastern and Mediterranean restaurants, out-of-the-ordinary shops, shisha salons and cafes along its considerable length. The neighbouring East Brunswick is more exclusive and houses professionals with upward mobility and craft beer bars.
Brunswick Melbourne Fast facts:
Postcode: 3056
State: Victoria
Country: Australia
Population according to 2016 census: 24,473
Distance from Brunswick to Singh Movers Melbourne: 29.7 km or 35 minutes by car
Distance from Brunswick to Melbourne CBD: 4 km
Local government area: City of Moreland
State electorate: Brunswick
Federal Division: Wills
Surrounding Suburbs Around Brunswick:
Brunswick East

Brunswick West

Brunswick

Coburg

Parksville

Princes Hill

Carlton North
Relevant Links:
https://en.wikipedia.org/wiki/Brunswick,_Victoria
https://en.wikipedia.org/wiki/City_of_Moreland
Move with Us for Easy,Affordable,Quality Removalists Services Australia Wide.
Contact Us For Free Enquiry and to Arrange a Free Obligation quote.
For more information on furniture removals and Storage Services don't hesitate to get in touch to one of the Expert Team Members or representatives on 13000SINGH OR 1300074644 for a free obligation quote from the Singh Movers Team, simply fill out our quick quote form or write an email or call us directly as per your convenience. Our Head office is located in Melbourne and Singh Mover's offices are spread across over other major cities: Sydney, Adelaide, Brisbane, Canberra, and Perth.