REMOVALISTS BURNSIDE

Avail Best Furniture Removalists Burnside For A Fortified Relocation
When you want to move near Melbourne you'll obviously look for topmost Furniture Removalists Burnside nonetheless it isn't easy. Relocation is a daunting process whether it is domestic or commercial move.
The best relocation service wants to incorporate with your entire step like packing, storing, shifting, transmitting and delivering to the fullest. So then your possessions will get the well-suited relocation in terms of safety.
That's why you'd seek for our serviced movers and packers. Are you planning to move to your place in Melbourne? Our Packers And Movers Melbourne service are available for you to serve any removals in a customer-friendly way.
Get fully range service of Singh Movers:
With a lot more years of experience, we will meet a reliable relocation service with world-class quality. You can ensure standard removals in any sort of relocating process. Our packing and moving service is professional and seamless regardless of the distance.
We are well known for our coherence since we bring well-suited relocation service according to your requirements. As we are top-rated removals for both commercial and house relocation service we make any move ease.
Guaranteed Service at Furniture Removalists Burnside
Being tailor-made service we initiate any relocating with a proper plan which let us offer secured move. Our furniture movers Melbourne aid on packing and moving your premises by maintaining its state. Here come some of our traditional process,
Relaxed service: We understand how stressful is removing that's why we keep you worriless at every step of the process. We assist you and assure for the safe process until we reach your new destination.

Well organises process: We won't stop with packing and moving alone we do organise your belongings after it reaches your place to make you feel even more.

Strong relocation: Whatever the distance of relocation even it's far we shift and move your things with the same energy as we start and take care of your belongings throughout.

Trusted relocation in Singh Movers: We do fully covered service than we mentioned we help you outright right from packing to reassemble. The way how we pack your things the same possible method follows while reassembling it. We also shortly termed as quick perfect relocation service in Melbourne.

Packing: We do a proper package to all your premises and move it systematically with the help of high-quality equipment.

Reassemble: As we are fitted with the systematic shift we find it easy to rearrange it and we concern more on your belongings than you do. So that we desperate fragile and non-fragile materials for its radicals.

Inspection: Even though we pack your things at the best we keep on inspect and offer safe handling plus landing. You can ensure its standard quality once it reaches your new destination.
Unbeatable services Singh Movers:
Look for our trademark removal services available in our relocation services,
House Removals

Office Movers

Piano Movers

Pool Table Removal

Hard Rubbish Removal

Antique Furniture Removal

Furniture Assembly Service

Interstate Removalists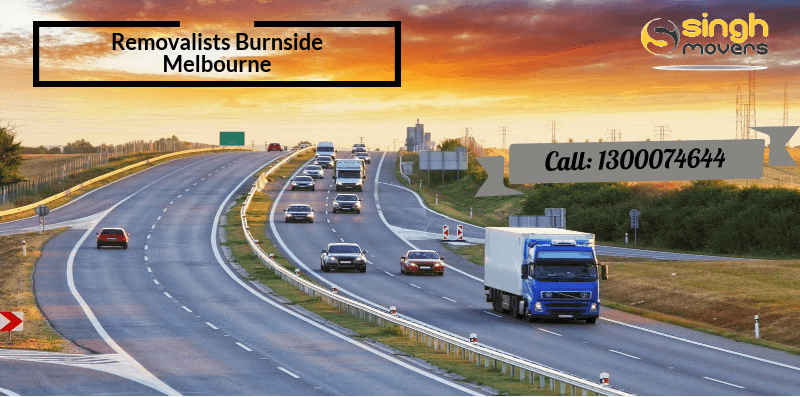 House removals at Singh Movers: Utmost service offered in Singh Movers is domestic relocation. Moving household possession as such is really tough that's why we involve in helping in this removal as soon as possible. We never let you feel stressed at any stage our House Removals Melbourne are entailed in handling your things safe using the following things,
Equipment: Whatever packing tools and shifting tools all at Singh Movers are maintained at the best and we keep on adding advanced equipment to end the relocation even further.

Fleet: We plan before stepping into any relocation alongside we look closely your possessions to take the right side of vehicles. As we are arranged with several fleets we carry out your belongings conveniently.

Transmit: This phase is more crucial since some possessions may face some sort of damage here alone. That is why we safeguard your things at every stage and especially here.

Safe landing: We guaranteed that your things will reach you safe not even a crack or misshape. Overall you can start your life happily on your place with our satisfied relocation process.
Things to notice in Singh Movers:
Well skilled and trained professionals handle any type of move.

High-quality moving service along with a safe environment.

Quality equipped tools which help throughout the process.

In-depth care in organise, pack, shift, load, reload and reassemble the premises.
Expert relocation at Singh Movers:
We're a team who provide dedicated relocation service by means of ensuring safety and smooth. Our professionals coordinate with the standard service right from the beginning to the ending. We also entailed with some multitude of things,
Experience: Having a lot more years of experience our Removalists Melbourne delivers top quality relocation service which will reduce your anxiety outright. We look ahead on the safe move once we commit.

Knowledge: Being teamed with various skilled professionals we provide elite relocation for any end and type of move. We assure for the unmatched satisfaction of relocation.

Trustworthy: We are fully licensed and insured relocation service in Melbourne. Also, we charge less comparatively all. Right from single item removal to the whole house and commercial move we make it perfect undoubtedly.
How we help you?
Be it any type of belongings we assure the safest move and environment to your belongings. As we are fully licensed, insured and bonded relocation service we make any process ahead by concerning the safety of your belongings at first.
We aren't like other who not even care about your things we offer well proper packing by means of solid boxes and foams which helps in safeguarding premises. Since it has a low weight we don't feel stress to carry. Our outlined qualities are,
Reliability: We look for your satisfaction if you didn't then we don't think much do it again for you because you are the major peoples of our company.

Safe move: Our endeavour is to move things safe and good even we take some additional process to make it even better.

Inexpensive: Unlike another relocation service we aren't aiding on your money, we get what we do.
Value Singh Movers service:
Be it any sort of move we are here to help even it is a single object move we do our best. When discussing this Pool Table Removal Melbourne is the wish list service taken by most of our beloved customers.
Since moving a pool table isn't easy it requires a lot more service and experience. So obviously we are the one stoppable removal in Melbourne. We take immerse process for the safest move that is,
Preview: Firstly we look at your pool table prior then we scale out its length and weight. According to your pool table weight and size, we plan for further steps.

Tools: We carry out the right set of tools and equipment to proffer topmost safety to your table. After that our serviced persons will lift and shift it with a suitable package and fleet.
Best movers and packers Melbourne – Singh Movers
We are the leading packers and movers offers best-compromised service to our elite customers. Because of our loyal service our previous serviced clients make use of our relocation service to further move nearby Melbourne. Be it domestic move or industrial move we do it perfectly. By serving right we proffer the best solution for any challenging relocation service to make it at the best. You can compare our high standards with any other movers and packers then you evident our Moving Company Melbourne experience, efficiency and expertise service. Our well-trained staffs work according to the assisted plan every step of the way. We work as a team along with you guys so then we implement worldwide satisfactory service. Along we provide experienced persons for any removals so we'll offer comprehensive relocation. Since our movers and packers are accomplished to process any complicated relocation.
Straightforward service at Singh Movers:
Guys, we get you short and value of your goods that is why we cover it with proper safety. Even though we offer the right safety it meets any damage we are ready to pay the money and compensate for your loss.
Not only this had we also offered with a storage facility in case you don't have time to move immediately you can place your things here. As this place is under 24*7 CCTV surveillance you feel free about your belongings.
Burnside - A Suburb Of The City Melbourne
Burnside is a suburb of Melbourne located in Victoria, Australia. In the distance of 22km west of Melbourne's central business district and presented alongside the city of Melton local government area Burnside is located. According to the 2016 census report Burnside has the population numbers of 4,751. This location located near to the upper end of the Kororoit Creek this place has great numbers of native reptiles, frogs and lizard.
Burnside Fast facts:
Postcode: 3023
State: Victoria
Country: Australia
Population according to 2016 census: 4,751
Distance from Burnside to Singh Movers Melbourne: 54.7 km or 46 minutes by car
Distance from Burnside to Melbourne CBD: 22 km
Local government area: City of Melton
State electorate: Kororoit
Federal Division: Gorton
Surrounding Suburbs:
Caroline Springs

Taylors Hill

Kings Park
Relevant Links:
https://en.wikipedia.org/wiki/Burnside,_Victoria
https://en.wikipedia.org/wiki/City_of_Melton
Move with Us for Easy,Affordable,Quality Removalists Services Australia Wide.
Contact Us For Free Enquiry and to Arrange a Free Obligation quote.
For more information on furniture removals and Storage Services don't hesitate to get in touch to one of the Expert Team Members or representatives on 13000SINGH OR 1300074644 for a free obligation quote from the Singh Movers Team, simply fill out our quick quote form or write an email or call us directly as per your convenience. Our Head office is located in Melbourne and Singh Mover's offices are spread across over other major cities: Sydney, Adelaide, Brisbane, Canberra, and Perth.