When the matter goes, hiring Removalists Burwood is the best option is Singh Movers. It's because; Regardless of the relocation process, it can be either an office transfer, a home transfer, or a commercial relocation; The transfer can be done without hassle. Of course, moving is one of the tedious activities and it can not be done alone. At the same time, many people may decide to move to a new place for many reasons, such as buying a new home, changing jobs, and many more.
Apart from this, going to a new place is one of the most difficult things you have to do? And, at the same time, if you are the one who is working alone, then surely it will not work as much. Therefore, it is better to have strong support from your side when deciding to move. In addition, if you are based in Melbourne City, then with the help of Packers and Movers Melbourne, it will be easy to move to your home or office.
Of course, many furniture removalists are available in the city, but no single moving company like Singh Movers. At the same time, when compared to any packers, we are the best and the best option. Therefore, do not hesitate to select our professional packers and movers. We are ready to provide all the moving services at cheap rates.
various removalists service offered by us:
Furniture Removalists

Office Removalists

Interstate Removalist

Student Removalists

Piano Removalist

Pool Table Removal

Furniture Assembly Services

Hard Rubbish Removal

Antique Furniture Removal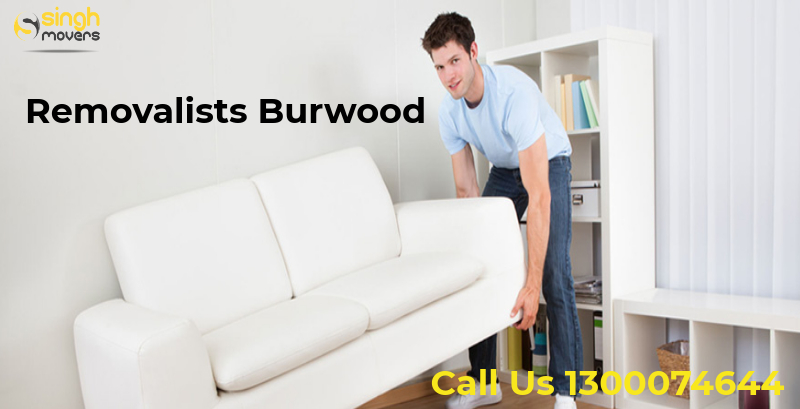 Why hire Singh Packers and Movers for removalists Burwood, Melbourne?
Without the guidance of professionals, no one can handle the household items alone. It is because; Experts and professionals have the ability to safely pack furniture, cupboards, appliances, and others. Of course, these packing services may be easy to move you to maximize. Do you know? Running a loss-free is a big challenge, isn't it? If so, renting House Relocation Melbourne is the best option. It is because; they have large numbers of equipment, packing materials, and transport to safely transfer the house.
Of course, when it comes to home transfers, many factors are considered. In fact, you should focus heavily on your things. If you hire a professional mover for removalists Burwood, they will take care of everything and everything in the right way. As the owner of a house, you just sit and watch the work with Singh Movers and our dedicated team.
Handling heavyweight furniture, kitchen cabinets, and many more.

Pack Delicate Items Safely

You will be able to reach a new destination within an hour

Use modern art equipment and tools to move the existing home
Roles played by Singh Movers:
When it comes to the transfer, then Singh movers are the best option. With the help of just a phone call, you can book your date to move this step. Here, some services provided by Best Removalists Melbourne are listed below. They are
Singh Movers provide you with important services for the transfer process. At the same time, we take care of all your valuable items and provide the best solution for any problem that may come when you move from your existing home. Of course, home accessories can easily reach your destination without any losses. So, just use the services and get rid of boredom.
When it comes to moving services, many people are gearing up for service fast, isn't it? If so, the removalists will favor Melbourne. Yes, we have the ability to reach the destination on time. At the same time, our professionals and experts are known for their prompt work.
To prevent any kind of damage, we use the most modern way to pack the material. it is because; Delay and lightweight items can be easily damaged while transporting. If you are the ones who are feeling the same, you can use the extractors without any delay and get the latest and advanced technology-based services.
If you are very busy with your work, you can opt for furniture removals in Melbourne. Of course, whatever the transfer can take, many people are looking for the best way to get hassle-free services, isn't it? If you decide to hire Singh movers, you will get hassle-free Burwood, Melbourne removalists services.
Hiring a professional service guarantee is the best way to get a relocation. At the same time, renting business functions with the latest equipment and packing materials like Along Box, Tape, and Partition Apart from this, customers can use professionals for their unpacking process. Apart from this, we never ask for extra charges while carrying packing and unpacking services.
In Singh Movers, we have a dedicated team to carry bulk items for transport. It is because; Time is the most valuable thing. So, with the help of our workers, you may be able to save time and money.
Not only packing services, but we also provide unpacking services to our loyal customers. This client hired us repeatedly. Whatever the process, customer satisfaction is the only motto. Therefore, use a budget removals mailbox and avail yourself of the ease of the services. Apart from this, the cost of our moving services always depends on your pocket. That's why we are standing ahead of our competitors.
No expulsion company does not confirm two men and one Van service. In Singh Movers, you can get maximum help for your property. With the help of maximum help, you will also be able to close your legal work such as bank account closure or transfer, searching for your child's school, etc.
Whatever the disadvantages may happen, we have insurance for your damaged goods. So, do not worry about the loss. This is another benefit of using the Singh Movers removalists Services for Burwood, Melbourne Move.
No removalist company makes a big warehouse-like Sing Movers. Yes, if you are running to move the existing home, but the destination is not ready yet and you can then use this storage facility.
Do you know? The city of Melbourne is always busy. And at the same time, there is always traffic on the roads. Therefore, going to a destination can be difficult. Therefore, use lion movers and then easily reach your goal with the help of a knowledgeable driver.
Burwood - A Suburb City Of Melbourne.
Burwood is a suburb of Melbourne, Australia, which is 14 km east of Melbourne's central business districts. Its local government areas are the Cities of Monash and Whitehorse. In the 2016 census, Burwood's population was 15,019.
Burwood Fast Facts:
Postal Code: 3125

State: Victoria

Country: Australia
Surrounding Suburbs Around Burwood:
Box Hill South

Canterbury

Surrey Hills

Burwood

Burwood East

Camberwell

Mount Waverley
Local Government Area: ‎ City of Whitehorse
Population According To 2016 Census: 15,019
Distance From Burwood East To Singh Movers Melbourne: 4.6 km or 9 minutes by car
Distance From Burwood East To Melbourne CBD: 14 km
State Electorate: Burwood
Federal Division: Chisholm
Relevant Links: