REMOVALISTS CARRUM
Singh Movers Removalists Carrum offers to move and packing services for a long time in Melbourne and surroundings. If you happen to be a resident of the Carrum suburb of Melbourne, you are lucky to have us near you. It really doesn't matter whether you are a new or old resident because our services are equal and the same for all of you. Singh Movers is always available round the clock to provide you with their service. An immediate solution for all the moving services for decades, we are the best and most well-known as the famous furniture removalists Carrum. There are many Movers And Packers available in this suburb of Melbourne but nothing beats Singh Movers as we offer you our services at affordable and cheap rates. We, the Removalists Melbourne assure you that all your priced belongings and goods will be taken care of in the best possible way, thus making the relocation a relaxing thing than a tiring and stressful one.
The suburbs of Carom originally belonged to Carrum Carom, part of the swamps. The Carom Kund Swamp was released in 1879, when Patterson Cut (formed in 1876), and other drainage measures were taken, which were done to prevent the flooding of the Eumemmerring Creek. Carrum overflowed in the swamp. The opening of the mud was mostly open only during the winter months, so heavy spring and summer rains often cause flooding of properties on the shores of the swamp region. This often causes flood damage in the north as Edithvale. Only the remains of the Carom Carom Swamp are now in the form of Ramsar-listed Edithvale-Seaford Wetlands. Carrum has its own railway station which was opened in 1882, which was the first railway station between Mordialloc and Frankston. Shortly after the railway, the Carrom Post Office opened on February 1, 1886.
Singh movers provide their services for both local and interstate moving as helping people is our main motto.
Singh Movers Furniture Removalists Carrum offers the following superior quality services to their clients:
Singh Movers promise the quality Furniture Removalists Carrum Melbourne service at many low-cost prices to the clients of Carrum. Our employees are trained specifically for this purpose and fit enough to carry out the Furniture Relocation.
Melbourne's Famous Furniture Movers - Singh Movers
Singh movers is mainly a Melbourne based company that is involved in assisting the clients round the clock with their various doubts and queries. No matter whatever the issue is with the clients, Singh Movers is available to solve it for you. We are in fact, the leading Furniture Movers whom one can easily trust upon and hire for one's house, office or any industrial move. We have lots and lots of experiences in this Furniture Movers field. We assure and ensure to endow you with the complete service of Furniture Transfer including packing, wrapping, shifting or unloading.
One can book one's assignation with us by call, mail or an online appointment. Once the booking is confirmed, the team members along with the manager pay a visit to the concerned place, analyzing the things thoroughly. The teamwork believes in proper planning and analyzing the materials to be shifted. A full detailed checklist is then made including the full-fledged details of the material from a source file to dining table and chairs. After being allowed to do the work, Singh Movers do it all by themselves for the fact, we firmly decide everything with our client before we readily start the work. We first start with the shifting of the small items to the targeted house, office or industrial moves. We are very much known and are famous for timely Furniture Delivery Melbourne. We are known to make the client stress free and enjoy snacks with the family members once we get all the work done within the assured time frame provided to the team members of Singh Movers- Movers And Packers Melbourne. Our appointed Friendly Moving Men ensure the primal safety of all of the client's stuff owing to their professional experience in this field. We transport the items to the desired location much safely and securely.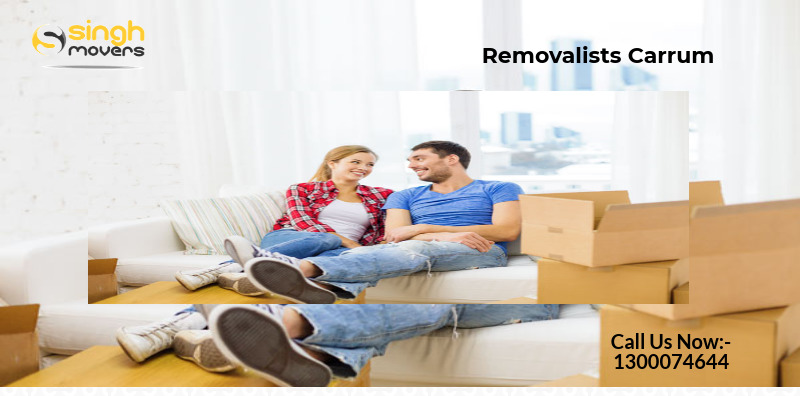 What All Does Singh Movers And Packers Offer?
No Depot To Depot Charges: Singh Movers never ask for any depot to depot charges as it is only the team who reaches you thus nullifying any possibility for a fees.

Door To Door Charges Only: Singh Movers do charge you for the door to door shifting and it happens once the main process starts.

No Fuel Charges: Singh Movers never ask to pay any fuel charges as Affordable Furniture Removalists assure to endow with every possible facility that won't charge one for any type of extra stuff.

Professional Tools: Furniture Movers of Singh Movers and Packers treat their customers like their own family and complete the assigned work with proper safety employing different types of professional tools. Singh Movers have professional trolleys and ramps required for the shifting of different types of pianos.

24*7 Support: We assure to solve your every problem. You can directly call or mail us at any hour you want. We are available round the clock dedicated to our client's assistance.

No Hidden Charges: Singh Movers display all their charges beforehand to their clients in their company's clause. We do not ask for any other extra charges. Singh Movers believe in providing quality work at all its employees work for the success of the company.
Why You Should Count On Us?
1. We make the work easy with pocket-friendly prices:
Singh Movers And Packers Melbourne is believed by the Carrum residents for their quality service at many affordable prices. We assure to endow our customers with all the facilities. It is the company's prime motive to offer their customers with all the services at much low-cost so that the prices won't lay much heavy on customer's pocket.
2. We are known for the timely and safe delivery:
Now, this is a big doubt in every customer's mind as many service providers always promise to shift the stuff on time but fail in doing so. But why should one choose Singh Movers? Simply because Singh Movers is an on-time delivery company and therefore, do not let their customers get disappointed in any case. Timely delivery always makes the clients smile.
3. We are trusted and safe delivery providers:
Singh Movers can be fully trusted in the context of the safety of the stuff as they plan, pack, and unpack the stuff employing various professional tools and undertaking good safety measures. Have full faith in Singh Movers and call us to hire and receive the quality services.
4. We provide the quality Furniture Removalists Melbourne:
Singh Movers in addition to furniture removal endow many other facilities for example, office moving, moving interstate be it an office or a house or storage facilities etc.
5. We are known as the Reliable Fully Insured Movers And Packers:
Singh Movers is actually a company of Movers And Packers Melbourne on whom one can rely upon at ease regarding all types of removal work. One need not worry at any point during the entire shifting process. Singh Movers have fully insured removals in the city of Melbourne and its surrounding suburbs. Though our professional team never lets any problem happen during the entire shifting process if in case, it occurs for the materials in transit, we offer a payment of up to $100,000. On the other hand, in case of any harm to the public, we pay around $10,000,000.
6. We're known as prima Singh Movers also because of our Storage Facility:
Singh Movers offer the clients with another important service- Storage Facility. So, if for the time being, one does not want to shift all of the goods to one's house, office or industry, we do have plenty of space for the belongings to be stored safely under proper CCTV Surveillance for 24*7.
In order to avail the quality services, do contact us and be prepared to chill with your family in the best way possible
Best Movers And Packers Melbourne- Singh Movers
With the quality services provided by Singh Movers, one will be pleased with every point of the shifting process. One hand is of the client and the second hand is ours. Together we form the best out of every service. You must trust us and we will pay every worth of your trust by endowing you with some truly amazing services. We are the most affordable and one of the most secured storage solutions that come one's way. The work will be done with optimum ease and long with proper safety undertaken. The Friendly Moving Men do have a heap of experience in this Furniture Removals service which makes the move much more stress-free, hassle-free and deliver the treasures securely to ones desired place be it locally or be it interstate. Singh Movers don't disappoint with its work in any case and the foremost thing is one will be much happy later with the service that is provided by the Singh Movers. The clients are free to consult with our customer care executives in case, they have any doubts. It's recommended to have a proper talk with the experts beforehand, in order to make one's mind, and thereby feel free to hire Singh Movers for availing the super and fabulous services.
Carrum – A Suburb Of Melbourne
Carrum is a suburb located in the city of Melbourne, Australia about 33 kilometres south-east from that of Melbourne's central business district. As per statistics, its local government area is approximately about the city of Kingston. As per 2016, Carrum had a population of about 3,980.
Carrum – Fast Facts
Postcode: 3197
State: Victoria
Country: Australia
Population in 2016 Census: 3,980
Distance from Carrum to Singh Movers Melbourne: 25.4 km or 34 minutes by car
Distance from Carrum to Melbourne CBD: 33 km
Local Government Area: City of Kingston
State electorate: Carrum
Federal Division: Isaacs
Surrounding Suburbs Around Carrum:
Port Phillip

Patterson Lakes

Sea ford

Bonbeach

Carrum
Relevant Links :
https://en.wikipedia.org/wiki/Carrum,_Victoria
https://en.wikipedia.org/wiki/City_of_Kingston
Move with Us for Easy,Affordable,Quality Removalists Services Australia Wide.
Contact Us For Free Enquiry and to Arrange a Free Obligation quote.
For more information on furniture removals and Storage Services don't hesitate to get in touch to one of the Expert Team Members or representatives on 13000SINGH OR 1300074644 for a free obligation quote from the Singh Movers Team, simply fill out our quick quote form or write an email or call us directly as per your convenience. Our Head office is located in Melbourne and Singh Mover's offices are spread across over other major cities: Sydney, Adelaide, Brisbane, Canberra, and Perth.