Singh movers, we always offer you the best Eltham furniture removal services you will not find anywhere else because we are a full-time office and house removalists company with 24x7 services all the time. We have been voted the best Eltham removalists that prove that you can easily trust us. Singh movers and Packers is one such removal company that has been the most trusted removals in Melbourne forever and has been positively reviewed by tens of thousands of customers and people who have actually tried this service and gotten the most out of it.
Eltham is one of the 'green veg' areas, which offers relatively undeveloped, accessible environments within the Melbourne suburban area. These green vegetables are under the constant pressure of development, such as road and freeway expansion, but Eltham has managed to maintain many tree-lined roads and leafy shops. However, the character of the suburb is changing fast, accommodation with increasing road traffic and high density has become more common.
Eltham's tourist attractions include Artist Colony Monteslav and Diamond Valley Railway, which is Australia's largest small railway.
Best Furniture Removalists Eltham – Singh Movers And Packers.
​
Singh Movers and packers have had a history of delivering all your stuff at a proper time and have always been such a service that values time more than money as every minute of our service matters. We make sure our service reaches you in time and as promised by us. We are responsible for your things and want to make it possible in time deliveries every time.
Our service always makes sure that you don't have to pay anything extra any time, which means that we curtail most of the extra charges in our service and that even excludes your charges from any kind of depot to depot charges which we always put as a charge of our service, which means you save money on the depot to depot charges also.
Our service is always based on professional working and we always make sure that you never face any kind of extra charges and all you need to pay for is the removals. This means that we even exclude the fuel charges in our service and this kind of satisfaction, we guarantee for you because we believe in positive customer satisfaction. In our transportation, we would never include charges which you shouldn't be paying for at all.
Our service is always providing and delivering your things and based on that, we just want to charge you for a door to door service which is the main service as removalists from our service and we make sure that everything is kept in accordance as per your needs.
As long as you are removing stuff and being under our service, we are responsible for everything which we do, and any kind of damage etc is not even an option because we don't leave any chances for damage. Your stuff is safe with us and our team of trained professionals always takes care of everything which we are relocating.
We are a full-time house removals Eltham service with full delivery trucks for you and we make sure that all stuff is relocated properly. Any heavy item which you want to relocate, we can do that for you as a part of our service.
Even if you are looking for a piano removalists service, we are bound to provide you that too as we are an efficient service for even relocating the heavy stuff from time to time and this means that if you are moving any heavy thing, we got it covered and everything is totally and fully packed by us. Our service takes care of the customers always.
Singh movers and packers happen to be a service that takes care of its customers more than anything as we always believe in completing the personalized demands and individual needs if you have any and we work according to that only. This means that if you have any kind of particular demand from us, we are going to complete that for you and this makes you the happiest customer ever from our service which we service.
We believe in following individual necessities rather than just following the trend and doing what everybody else does in their service and we always promote such service which you would always fall in love with as a customer.
Singh movers all along are the best in every term and that even includes the affordability too as we provide relocation for all types of moving services which you want and that even includes the office removalists and also provide great and affordable service in the Antique Furniture Removal service and probably that is the main reason why most of the customers in our service has mentioned and reviewed us the best and most affordable all the time and we can easily match any of the services which you can find as we always want you to save money on our service.
Our staff is the most professional staff which has been working for about a decade now and such kind of service which has the most professional service all the time, is the service which you are going to love and during the relocation of your stuff, you are going to get full cooperation from us, both on-road as well as off-road.
Our Melbourne removalists service is the best when it is compared with other services as we always believe in working together all the time and we also provide you with a 24 x 7 service, which means that whenever you are in need of our service, we are there for you and provide you relocation of every kind which you are looking for and you can easily reach out to use. We will guarantee you peace of mind, all the time.
Our transportation in every matter and aspect is the best and we make sure that you get the best from us as we always secure everything in your stuff. We have a full four-level security system in our Eltham removalists service which gives you great security on all the things which we are relocating, and we guarantee you that our service is the best as our safes are the strongest which guarantees you full security and those are the safes which we use for relocation.
We always use professional tools for relocation, the best which you can desire for. So, be at ease as we provide you with the best always.
Main services offered by Singh Movers and Packers:
Our service includes some of the finest things which you would want. Some of them are:
Furniture removals Eltham / House removalists / Office relocation at affordable costs.

Warehouse relocation at really affordable prices.

Piano removalists / Pool table removalists with full cooperation from us.

trucks for transportation with full packaging you want.

We provide you with the proper storage services which you want.

We also provide you with on the road and off-road Moving Service

We have a packing Service from the company by default.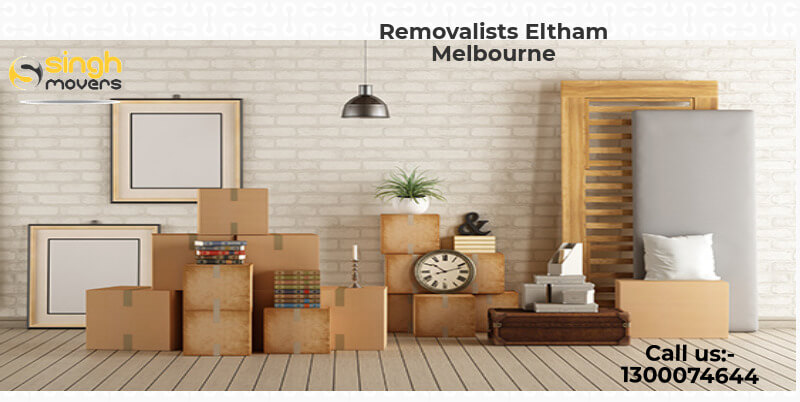 Providing Safe and Secure Removals for Eltham VIC 3095 Suburb:
Singh movers and Packers has always been the most preferred service in terms of quality and service with good services all along and we are the best furniture removalists Eltham and always consider that customer satisfaction should be put before anything else and we always consider any kind of individual demands which you have from us. We work all day and night, 24 x 7 to provide you with such a service which no other service could and always make it better for you and relocate your stuff easily
Others Melbourne Removals Services From Eltham:
House relocation Eltham and office removals with 24 x 7 availability.

Relocation of all your heavy equipment in your home or office, like piano removals or pool table removals.

Extra storage for anything extra which you want to get relocated.
​So, if you want the best service all the time, then you should actually check out the furniture and the house removals Eltham as we are always adamant about giving you the best service.
Eltham - A Suburb City of Melbourne.
Eltham is a suburb of Melbourne, Victoria, Australia, which is about 20 km northeast of Melbourne's central business district and has its local government area in the Shire of Nillumbik. The population of Eltham was about 18,314 people according to the census of 2016. This place has one of the best areas with a good residential area with institutions all around.
Eltham Fast facts:
Postcode: 3095
State: Victoria
Country: Australia
Population according to 2016 census: 18,314
Local government area: Shire of Nillumbik
State Electorate:- Eltham
Federal Division:- Jagajaga
Distance from Eltham to Singh Movers Melbourne: 22.5 km or 30 minutes by car
Distance from Eltham to Melbourne CBD: 25 km
Surrounding Suburbs around Eltham:
Briar Hill
Eltham North
Research
Montmorency
Lower plenty
Templestowe
Warrandyte
Relevant Links: