Reliable Furniture REMOVALISTS GREENVALE
Greenvale Removalists Expert Singh Movers Melbourne
When you are concerned about the safe relocation of complete residential and commercial belongings then choosing Removalists Greenvale is a great option. We at Singh Movers is the best choice to offer everything at the best price range.
Singh Movers is the leading and more affordable Removalist service. We also provide the best local and interstate removals for all services and also interstate removals and moving a cost-effective manner. However, we can qualify the professional team of works to get all orders and implement the high resources of successfully with perfection.
Singh Movers has the best size moving vehicles and trucks to operate the hassle-free relocation experience to the customers. The Small Removalists Melbourne has utilized the latest infrastructure for using the tool and more than strategies executing all furniture removals is very comfortable.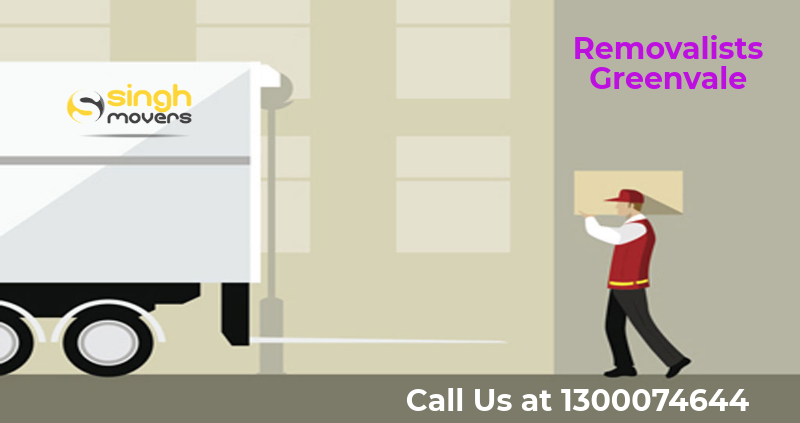 The Best Packers And Movers in Greenvale, Melbourne:
Singh Movers offer the best Packers and Movers Melbourne due to make sure about the relocation services. In addition, it is one of the best processes and a wide range of services at a reasonable price.
However, Moving is a very stressful job, but with professional and expert movers you can easily move your office and house to a new place. We can provide more excitement for all the best removalists in Greenvale, Melbourne.
When we get looking for Movers can assist with the professional services. On another hand, we can move to the commercial and residential process of our reach the destination.
Value For Your Money:
Singh Movers offer lots of service for removals in the budget services as well as we can provide the custom solutions with your requirements with creating our clients happy and satisfied.
In the main factor, we can get the all best value for the money and spend more time. many people enjoy them at any stress of having huge packers and more than services for more important happiness of our clients.
Reliable Service:
Our professional and reliable Furniture removalist in Melbourne as it is a wide range of services which helps to make your move is very easy. The experienced team provides the modern and spacious trucks and infrastructure for House Relocation Melbourne and storage facilities.
Get more features to select the removals in Melbourne

We provide trusted services which are the best way for huge customers across the world. In addition, we can assure the high level of many services.

Moreover, we utilize the superior quality packing material for stacking in the cardboard boxes and pack with the bubble wraps or newspapers to any scratch or loss of the item during a removal process.

Our professional experts provide more confidence about getting jobs done

The highly skilled with proper knowledge about the packing and moving services

we can use the advanced technology for packing with your goods and also right the packed and moving process

We take care especially for your fragile and delicate items to ensure a more safe and secure process

Our professional experts are more handle with the heavy furniture during the removal process of your home and office.

Singh movers offer the finishing a project is within a particular time and trusted the way of transport the new address carefully
Furniture Removalists Greenvale
Why Choose Us for Greenvale house & office Removalists?
Singh Movers offer professional expertise with our comprehensive and more storage of belongings with our professional skills to hard work. Our professional services offer complete removalist service in Melbourne.
When you are looking to get house removals, office removals, and many more then we can provide professional packing in the all most competitive free. In addition, Our professional team provides furniture removals solutions at a reasonable rate. It is one of the best processes and some reasons for our Greenvale removalists services.
Singh Movers offer all plan and execute moving requirements to achieve the highest solutions of customer satisfaction. However, we can provide equal priority to serve the premium services as well as the ultimate results of many services.
We can understand the shortcuts and follow the safety first rule. In addition, we can select professional experts with all relocation challenges in the best possible manner
In need, we can provide the Office Movers Melbourne as well as we can services with including the lots of infrastructures, professionalism and many more. Our trained removalists cater to plan the all shifting schedule for the customer requirements. Most of the peoples need to particular time delivers the all execution of the relocation process without any interruptions in the office work.
Singh Movers - Services of Packers and Movers:
The Removalists Melbourne in the industry can be saving the clients for furniture removal and Greenvale it can be suburbs as a part of the country.

They can have been shifted to your home location. We are specialized the furniture removal company can do the needed removal and relocation with optimum ease.

We can buy from our ancestors from Greenvale it is best to be hired to do justice for our requirement. Singh movers can do heavy-duty can be loaded furniture items.

So the heavy-duty job people can be good planning and execution skills to have strength, expertise, and experience in handling heavy loaded furniture items.

The furniture removalists are a company that can be aligned with the furniture removal process in a systematic way. We are a license and insurance coverage removalists with over more years of experience. We know that your possessions and belongings being relocated are valuable. The entire planning process, shifting, packing, and moving of goods to the new destination are carried under the supervision of our experts.
The shifting process with the help of well-experienced removalists is very easy and hassle-free manner. You need to make a call and book for your relocation process.
Singh Movers - Benefits of packers and mover in Greenvale
We have to completely responsible for the team which can need expertise and efficiency in packing, loading, and delivering the goods in a despaired stipulated time frame for all clients.

They are hiring the best Furniture Removalists Melbourne .we can count on us for all kinds of furniture removals in Greenvale. We can drop it all remove furniture, shifty load, assemble, and unload to select the location. We are assisting you with all our removals requirements to suburbs.

The professional and expert team of the removalists can be dedicated and highly trained during the transition from one location to another.
Our Removalists understands that a moving process is very difficult and need some specifications, and hence entire services are rendered under the strict vigil of the experts. We give you full Safety and timely delivery of the goods is their priority.

You can hire our Best Removalists Melbourne and you will get a reliable and accurate evaluation of the services. The removalist's team will visit your house for once and take a survey on your belongings in order to make a specific estimation for the shifting process. The report is fully based on the estimation conducted on your belongings.
We have to offer costs than our competitors because the staff can be professionally trained. So we can use the state of the art equipment which may result in less time wastage. So there is no damage to moving the items' for saving time and cost for the customers. Office and House removalists Melbourne Expert Singh Movers can be well trained and they can pack all the furniture to be well and load it professionally and restrained so the chances can damage during moving to be zero.
Melbourne city mover's removalists can offer s fair low-cost professional Greenvale removalist services. We have to maintain an elevated expectation for execution and cling to strict terms and methods. We can give these services to our expectation. We are having a local removing company, staff members are the local movers Melbourne. We are looking for the best moving or removal companies in Melbourne; we are the best to provide all one-stop destinations for end-to-end solutions.
---
Greenvale - A Suburb City Of Melbourne
Greenvale is a suburb of Melbourne, Victoria, Australia, which is 20 km north of Melbourne's central business district. Its local government area is Hume City. In the 2016 census, the population of Greenvale was 15,466.
Greenvale is located between München and Atwood on Mickleham Road.
Greenvale fast facts
Postcode: 3059
State: Victoria
Country: Australia
Surrounding Suburbs Around Greenvale:
Oaklands Junction

Roxburgh Park

Yuroke

Bulla

Melbourne Airport

Attwood

Westmeadows

Meadow Heights
Population according to 2016 census: 15,466
Local government area: city of Hume
Distance From Greenvale To Singh Movers Melbourne: 9.1 km or 11 minutes by car
Distance From Greenvale To Melbourne CBD: 20 km
State Electorate: Yuroke
Federal Division: Calwell
Relevant Links:
https://en.wikipedia.org/wiki/Greenvale,_Victoria