REMOVALISTS HAWTHORN, Melbourne
You can actually find it quite convenient if there is some help onboard and in your case, you can get some help with this too as there is a Singh Movers removalists hawthorn service for you to make all your efforts and hard work easier. Most of the time, shifting from one place to another is really a hard thing and requires a lot of effort, something which we all hate, isn't it? There are different house removals and office removalists for you to pack all your stuff and shift it from your old place to a new place.
There are a lot of instances when you are just bound to pack all your stuff and shift to a new place. Sometimes you might have to change your office or you might have to shift from an old flat to a new place and in this case, you would have to pack everything in your home, which actually takes a lot of time and hard work. Well, in your case, you can easily get some help. Here we would tell you what service is better for you. No matter if you want some piano removals or interstate removalists, you can easily get them from Singh movers and packers.
This area was first settled in the late 1830s. The Boroondara Rhodes Board, the first municipal authority, was established in the 1850s and is presently covering a remarkable area similar to the City of Boroondara. Boroondara is an Aboriginal word that means place of shadow. However, the Hawthorne Rhodes Board and the Kev Roads Board separated from the rest of Boroondara in 1860. HRB developed in the town of Hawthorne and Hawthorne. In 1994, the state government covered cities of Camberwell, Hawthorne, and Kew to make Boroondara city. Hawthorne is home to the Swinburne University of Technology, which offers university and TAFE courses. The suburb is also home to many private schools, such as Erasmus School of Primary Education, St. Joseph Primary School, Rossburn School, and Scotch College.
There are a lot of ways by which you can do this, and the Singh movers and packers are the best you can actually ask for. Let us tell you what you get in these services:
What does Singh Movers Furniture Removalists Hawthorn offer?
Quick features of this Furniture Removalists Hawthorn Melbourne.
Fast Moving Service

Move All your heavy equipment easily.

Removalists in Melbourne with packing service

The door to door service.

Fully insured removalists Melbourne northern suburbs.

No fuel charges.

Piano removalists in the piano trolley with special care every time.

No hidden costs

24x7 service.
Why choose us?
On-Time Delivery.

Proper care of goods while transportation.

Experienced house removalists.

Fully insured and reliable.

Quality furniture removalists.
As a resident of Melbourne, you can get Melbourne Removalists cheap.

Affordable.

Provide the trucks according to the need of the items.

100% Satisfaction

Specialist in interstate removalists
All types of furniture moving services and furniture removalists.
Quick service in the Antique Furniture Removalists

On-time service

Affordable price

Piano movers, pool table removalists
Trained and experienced staff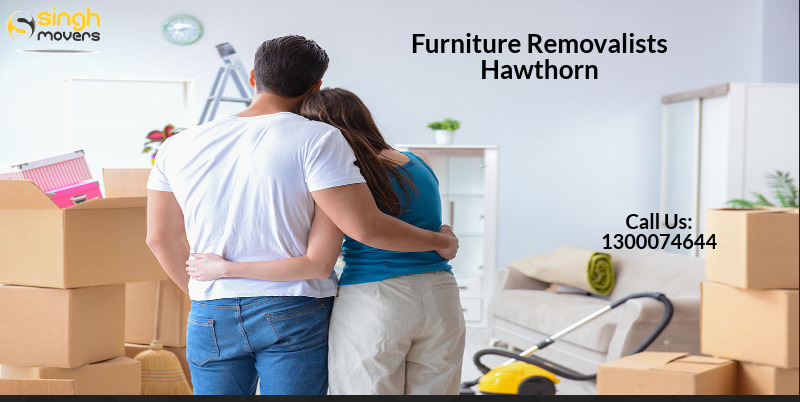 Some of the best features of Singh Movers and Packers:
The best thing about this service is that you can get the best and that too really fast, delivered right at your home and at a really fast pace, quite better than any other service. The best thing is that there is no closing time and this service is accessible 24 x 7 which means that you can easily order the services from Singh movers and packers. You can get really fast services and that too at affordable costs which is really rare.
Most of the time, you are bothered about all the delicate as well as the heavy equipment which you have to move from place to place, which means that you really need some reliable service to trust them with all your personal delicate as well as heavy items which you have to move.
Sometimes, most of the people are with music and stuff and want heavy stuff like piano, etc moved. So, you would easily want a good piano removalists service, something which you can easily get under this service of furniture removalist hawthorn, Melbourne.
Another great thing about this service is that if you want house removalists, you can get them at good service with really good maintenance, and this means that all your stuff would be packed in really comfortable boxes which would keep your stuff really secure and untouched. This means that your stuff won't be broken etc. Go ahead and try it for sure.
The best thing you could ever ask for in service is the presence of professional employees and really professional service. This means that you would be getting professionalism in this service too at all costs right from the minutest thing to the biggest thing too.
No matter if you want interstate or local removalists, this service is going to give it all to you without any extra charges. You would get peace of mind in every aspect of this service which you deserve. So, sit back and relax and watch your things being kept with the best care at all times. You can also find piano removalists as a bonus in this service.
A real deal is always that you would be looking for such a service which has been doing it all along, something which Singh movers has always been best at. This service not only is affordable but also allows you to keep it really comfortable with everything and have been doing the service of house removalists for more than 12 years, which means that you won't have to worry about any kind of thing in this service. Go ahead and choose this service rather than any other service.
The office removalists use this service for shifting the stuff from your offices, etc, and take it to your new office without any issues. You can easily use this service to pack anything you have to and shift to any place, wherever you feel is good.
You just have to give the address and this service would be taking it to the new place itself. You don't have to worry about the packing or anything else as everything would be taken care of itself without any hesitations. Give it a shot if you are planning on changing your offices.
Removals Storage for everything you need:
This is a fully serviced, licensed company which makes it really easier for you to get your stuff moving from place to place. These are the best house removalists which you can find and most of the time, you have heavy furniture in your homes, something which this service of furniture removalists hawthorn is famous for as it has storage for all the stuff which you have and which you need to move from one place to another. No matter if you are trying to move a refrigerator or a washing machine or furniture or any heavy stuff which you have to, just get it done with this service without any extra cost as everything is covered in this service which you are getting.
This place is quite good serviced by public transport including a lot of local schools, shopping centers as well as healthcare providers.
So, this was some more information which you needed about Singh Movers, one of the best furniture removalists hawthorn which you can get. It is such a house removalists service which you won't regret at all. Go ahead and trust this service rather than any other vendor.
Hawthorne - A Suburb City Of Melbourne.
Hawthorne is Melbourne, Australia's 6 kilometers east of Melbourne, which is located east of Melbourne's central business district. In the 2016 census, the Hawthorne population recorded 23,511.
Glenferrie Road, Hawthorne, Melbourne 2030 is designated as one of the 82 major activity centers in the metropolitan strategy.
Hawthorn Fast Facts:
Postcode: 3,122
State: Victoria
Country: Australia
Population according to 2016 census: 23,511
Local government area: City Of Boroondara
State Electorate:- Hawthorn
Federal Division:- Kooyong
Distance from Hawthorn to Singh Movers Melbourne: 39.1 km or 42 minutes by car
Distance from Hawthorn to Melbourne CBD: 6 km
Surrounding Suburbs Around Hawthorn:
Hawthorn

Camberwell

Hawthorn East

Malvern

Kew East

Kooyong

Toorak