REMOVALISTS MITCHAM
Many professional team experts provide to relocate the Removalists Mitcham services. Singh movers offer best and stress-free service with more capability to organize your next move safely. You can find out the best removalist and stress-free services.
In addition, you can make sure about the comfortable for Melbourne services. However, Singh movers offer interstate relocation to Melbourne services and more affordable rate.
We provide the more household with your business and also choosing furniture removalists, It also a particular way of long-distance with the need to the trusted way of more goods as well as we provide the highest standard of interstate furniture removal services is very effective. In addition, we can also provide high-quality services from Melbourne.
Singh movers offer the best and extensive range of services. Our professional team experts provide the furniture removal and more packing, loading and unloading, storage and warehouse etc.
We can understand the skilled well equipped with ease. In the main factor, we can also get more relocation done and no extra hidden charges. For instance, you can find out a large number of items and also moved to the size of truck to use of removal services.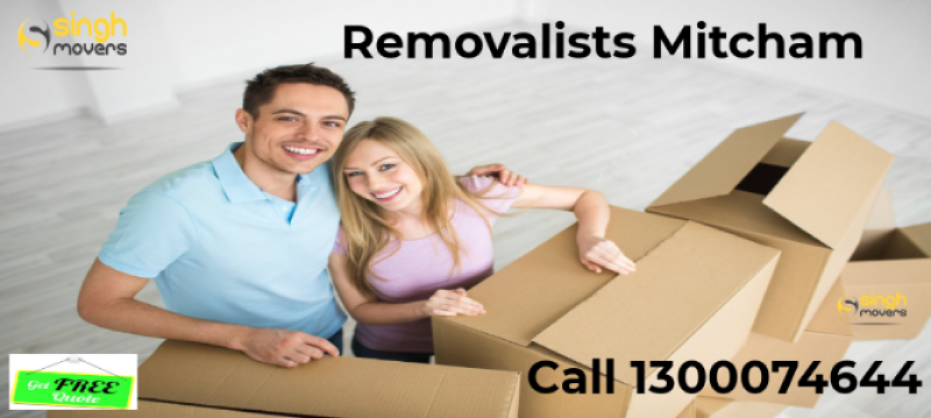 Our Specialised Services:
House Removalists

Furniture Removalists

Office Removalists

Interstate Removalist

Student Removalists

Piano Removalist

Pool Table Removal

Furniture Assembly Services

Hard Rubbish Removal

Antique Furniture Removal
Why choose us?
Singh movers offer the best In-depth knowledge of industry and business. However, we provide the best furniture movers with proficiency in reassembling furniture pieces. In addition, our professional experts offer the understanding of needs of requirements.
There are possible to pack for each and every items and also damage-free removal. We can also pack supplies with more than protection at reasonable services. When you are looking at the best and get hassle-free loading and unloading trucks perfectly maintained and fully equipped and reach the destination
We provide the best services and more situations where our storage of their household goods. However, you can get more access with though the number of partnered storage facilities across Melbourne. Singh movers offer the best rate of storage solution meets your requirements. On another hand, we can allow keeping with our clean, secure new house or office move in
We can also provide the full-service or climate-controlled storage space with taking care of your labelling work, and perfect placement of items, inventory creates. In addition, Singh movers offer the self-storage and mini-storage are perfectly designed to guard theft, bedbugs, and water damage.
Our professional expert team provides the approach to find out the perfect storage space to residential, commercial or industrial needs at affordable price.
Best Furniture Removalists Mitcham Services: Singh Movers
Singh movers offer the Interstate Removalists Melbourne and make sure about relocating the number of our key management as well as we check our professional pack our trucks to ensure your furniture is secured for the long trip.
Best Practices:
our professional expert team provides the owned assured your fleet maintenance with more than safe and protocols are of the highest priority in the interstate move. There to get the different clients to have requirements of your removal to suit you.
Office Removal Services:
When you are looking to get the Office Movers Melbourne and we can also require the multi-floor office across the Melbourne. It is one of the best process and many elements in common for every office move. There are possibilities for the best move and able to minimize impact during working as well as basic essentials are running soon.
Moreover, we get the Furniture Removals on providing this service with our clients. We can restrict the hours that move to require booking with more number of removalists and also recognize to care loss of equipment and repercussions for the functionality of an office.
Professional Packers And Movers In Melbourne: Singh Movers
Singh movers offer the best pack yourself or engage with our professional experts should access the more cartons or specialist removals crates and contained will speed time and more affordable price.
When you are planning any furniture will Packers And Movers Melbourne the draft plan of the smooth transition of workspaces.
We can access an effective reputation and also reliable and cost-effective packers and movers. In need, we can take the pick-up and drop-off address at reach the destination. Mainly focused on back to a similar place and we can take an easier moving process.
We get prepared the more items have protected the boxes with packed contents can easily to protected in the House Relocation Melbourne. In addition, we can delicate furniture items as part of all packages is easy to move. Most importantly, when you are going to be staying the night at the current property with the overnight stay is left unpacked.
Singh movers offer the best house removalists Melbourne and setback to normal daily life for your packed and we are packed with easily be done move to get the house partially set up. On another hand, we also use the wardrobe boxes are also unpacked is very easy. However, there are possible to get the development of better than service.
We engaging removalist with more than definitely paying for the moving part of their job successfully and need to be packed in very Cheap Furniture Removalists. On the other hand, we maintain and the best part of your items are prepared with little or no padding as well as we can change the lots of packages.
It is one of the best processes and also make to stress-less move to spent packing boxes or grabbing items should be packed to spend much more time. Our professional expert provides the Furniture Removals offers packing & unpacking service for your little bits of help and you depending on much unpacking.
We carried out as part of the unloading from moving the full unpack. There are possible to get the better scope of the move as well as everything ready for the move. We are always possible for our limited to a one or two-bedroom apartment with larger properties naturally take longer moving as well.
Singh movers offer the Moving Services Melbourne and we get top-notch moving services. In addition, we can finest and skilled with loading and unloading furniture items and belongings trucks, containers, and vans. Moreover, we provide the best list of during all stages of our moving process such as
We can understand the lots of stages with loading and unloading services for house removal or office relocation.

Most importantly, Singh movers offer the best deal with maximum protection to using the best and packing supplies.

Our professional expert provides the lots of stages are the deal for belongings during transit needs.

It is one of the best processes and we can also use the best and appropriate packing supplies with removal gear to ensure the maximum safety for this loading and unloading process.

We can handle the household items with more than in-depth knowledge and move different items to make safer in the market.

We understand the also equipped with the requisite tools moves with also some techniques have used the dismantling and reassembling for safe furniture removal for safe furniture aid in safe relocation to the destination.

Our professional team experts provide the best and also arrange your items to help with getting settled with availing our customized and affordable deals.
Mitcham - A Suburb City Of Melbourne
Mitcham is one of the most beautiful places located in the suburb of Melbourne located at the 35 km north-east from Melbourne's central business district. The City of Whitehorse is the local government area of the Mitcham. Total number of population in Heatherton according to the 2016 census is 16,148
Mitcham Fast Facts
Postcode: 3132
State: Victoria
Country: Australia
Surrounding Suburbs Around Mitcham
Donvale
Ringwood North
Nunawading
Mitcham
Ringwood
Forest Hill
Vermont
Population according to 2016 census: 2,375
Local Government Area: City Of Whitehorse
State Electorate:- Ringwood
Federal Division:- Deakin
Distance from Mitcham to Singh Movers Melbourne: 13.1 km or 24 minutes by car
Distance from Mitcham to Melbourne CBD: 21 km
Relevant Links:
https://en.wikipedia.org/wiki/Mitcham,_Victoria
https://en.wikipedia.org/wiki/City_of_Whitehorse
Convenient And House Removalists Service In Melbourne: Singh Movers
Singh movers offer the best office relocation services as well as we can professional staff who well-understands the services for our Movers employs a dedicated professional.
However, we can understand the more carry out the designated for trained removalists service providers discuss and also moving to schedule in consultation with meet customer requirements.
On another hand, we can ensure about the moving process with minimum interruptions as well as we get the touch for stress-free and get the stress from your moving project services.
Singh movers offer the best packing services and we can provide with the need to your needful quality packing boxes and supplies for more than safe and secure.
However, we can get the development of your office as well as we can also be equipped with the furniture items safely to reach your destination.
Moreover, our professional expert team provide the packers and moving services at affordable price. For instance, we can also full of relocation move to any time and any place.
Move with Us for Easy,Affordable,Quality Removalists Services Australia Wide.
Contact Us For Free Enquiry and to Arrange a Free Obligation quote.
For more information on furniture removals and Storage Services don't hesitate to get in touch to one of the Expert Team Members or representatives on 13000SINGH OR 1300074644 for a free obligation quote from the Singh Movers Team, simply fill out our quick quote form or write an email or call us directly as per your convenience. Our Head office is located in Melbourne and Singh Mover's offices are spread across over other major cities: Sydney, Adelaide, Brisbane, Canberra, and Perth.