REMOVALISTS MONTROSE

Have you ended up in finding relevant Removalists Montrose? Stop fretting upon anymore for the work of Furniture removals as we- Singh movers are here in Melbourne to assist you with the work of quality Furniture removalists Montrose. You might be searching for some leading Furniture removalists Montrose that is why you have landed on this page. We at our backend have the qualified professional team who aim at giving the best services to all of their customers like you.
Moving furniture in the Montrose suburb might not be an easy task as the work cannot be carried by a layman. To carry the task in a proper way, one needs to hire a relevant Removalists company who can offer the Moving services Melbourne. It is always best to hire up a Packers and Movers Melbourne company who can offer the furniture delivery Melbourne. Our company's experts have hands-on experience in delivering the best furniture removals services. We believe in offering the quality work by our dedicated team who are given specialised training on packaging as well as re-organizing the removed furniture back to your preferred location.
As everyone knows well that furniture removals are a very tough and tedious task which cannot be carried by a single person or the one who does not have any knowledge regarding the same. All of the work needs to be done with ample knowledge taking plenty of time and carrying the work in a proper process. We are specialised in packing the stuff well and removing all kind of furniture with proper care. We know that there are big cabinets, dining furniture, sofas, beds and many more which need the proper care to be shifted. This work can only b done by professionals. So come to Singh movers.
Specialized in the following services:
Antique Furniture Removals

Home Removals

Interstate Removalists

Furniture removalists

Pool table removal

Piano Movers

Office Movers

Hard Rubbish removal

Removalists Melbourne
We entirely understand that you are attached with all of the material and might not want that anything to is spoiled. So, we, Singh movers and packers are here to deliver you the best of what we really can with the combined team's efforts. Obviously, the furniture removals cannot be carried by amateurs and you need a moving company Melbourne who can offer you the best Moving services Melbourne. Singh movers and packers is a Movers and packers Melbourne company who carry all of the processes with proper planning, making checklists, proper packing material, loading, transporting and unloading the material to the customer's preferred place. You will then not have to worry anymore for any sort of work. We will do it all by ourselves. So, come to us and give us a chance to serve you well with all that you mainly require.
Singh Movers Furniture Removalists Montrose Offer the Following Services To Their Trusted Clients
No Depot To Depot Charges:
You do not need to pay for any sort of depot to depot charges as we do not charge for the same. Your furniture removal will be as smooth as you are thinking it will really be.
Door To Door Charges Only:
No sort of door to door charges is asked from you as we do not charge you for this. All of the prices once mentioned in the quote are final and we will not ask you for any other additional prices.
No Fuel Charges:
No fuel charges will be asked from you to pay us as we will offer you with every possible facility that we have with us and will not charge you for any extra item or stuff.
Professional Tools:
Singh Movers is not a company who offers to shift but without proper safety measures.No,n Singh Movers treat their every customer as their own relatives and do all of your work with undertaking proper safety measures and making use of various professional tools. Our professional tools include trolley, dollies, heavy duty blankets, a toolkit for assembling, and disassembling furniture, ropes, shrink wraps etc.
Singh Movers also have professional trolleys and ramps for the shifting of various types of upright pianos.
No Hidden Charges:
No sort of hidden charges are there in our company. All that we charge is listed in our free quotes. We do not ask you for any other charge for the sake of money. We just believe in providing quality and professional work as we work for the success of this company and for the happiness of our clients.
24*7 Support:
Our customer care executive team is there for you to assist you with all that you have doubts with. You can give us a call at any time when you feel like and all of your queries will be solved easily.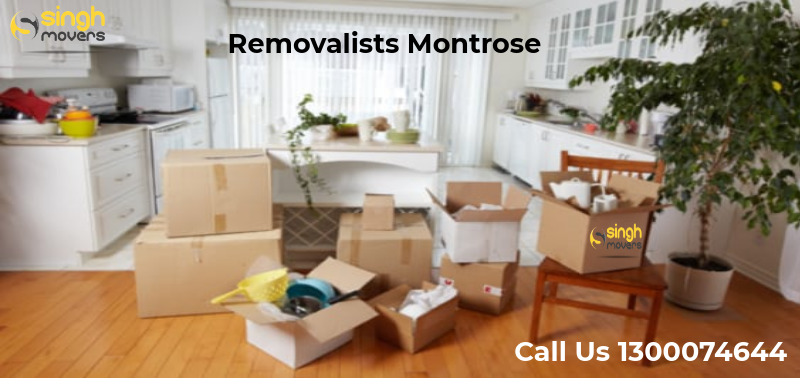 Why

Singh

mover

is a missing piece of your Furniture removal?

Are you shifting to some new place in Melbourne? You must be feeling worried about how you will shift your furniture and all other stuff to your all new living place. So, here we, the furniture removalists for this purpose, we will help you shift your goods carefully and before time.
Singh movers and packers work for the betterment of their clients as we know that in this heavy duty world, no one is free and carrying a heavy and boring task is also not at all easy. For the same, you need a professional Cheap furniture removalists company who will offer you with all of the required work and will transport the material themselves. This is what why Singh movers and packers are here for you. Have a look at the below services:
The perks of choosing us among plenty of people providing you with the moving services Melbourne are many and you will find shifting your home this much easy with us that you least expected earlier. So, the benefits of hiring us are:
Swift and quick delivery-
This moving company Melbourne assure you to deliver all of your furniture stuff on time that you a lot to us. We never delay our delivery time and will assist you with the quickest furniture removal for your relocation.
Customer satisfaction -
Keeping our customers' satisfaction as the topmost priority, we have reached where we are. Satisfying our customers with our work has helped us in building and earning the trust of our customers. Thus, we can provide you with stress - free furniture removal services in Melbourne.
Pocket- friendly price lists-
You need not bother about the price which we will ask you. We are the cheap removalist Melbourne who are here in services for you to provide you with the most convenient moving services Melbourne with professionalism, safety and at a low price. We give you the best price guarantee with the best services.
Safe and most secure movers-
You must be thinking that what if we do not handle your furniture and all stuff safely. But, you be free for that because we will handle the goods and make them delivered to the specified place with utmost safety. So, while hiring us for your work do not worry at all as Singh Movers and Packers Melbourne will deliver your furniture with so much safety and care in anywhere across Melbourne.
Completely insured and reliable movers-
You can completely rely on Singh movers and packers for your goods to be transported when you are relocating. We are an assured removalist of Melbourne. Although there has not been any case of trouble in our furniture removal services history till now, we assure you if something happens with your goods, we will pay you up to $100000 depending on the loss of you.
Storage facilities -
Singh movers and packers also provide you with the huge storage facilities that too under CCTV surveillance 24*7 if you have any such requirements. Your goods will be as secure with us as in your home or office. So, don't panic for this too.
Experience of 10+ years-
Our experience in furniture removal and storage services has automatically given us more and more skills to handle your goods carefully and with the utmost safety.
Professionalism -
With our experienced team of experts and professionals for this work, you need not to worry about your furniture and stuff. All your stuff will be delivered to the place of relocation with the best storage services provided by Singh movers and packers.
So, what are you thinking of even now? Just give us a call for your queries and be stress-free for your relocation and goods transfer.
Montrose - A Suburb City of Melbourne
Montrose is a suburb of melbourne located in Victoria state of the nation Australia which is mainly located around 33 km east of the Melbourne's central business district. The local governmental area of the Montrose suburb is shire of Yarra Ranges. According to the census of 2011, the montrose suburb recorded a population of around 6,732 people. The postcode of montrose is 3765. The density of montrose is 615 per square kilometre. The state electorate is monbulk and the federal division of montrose is casey.
Facts about Montrose:
Postcode: 3765
State: Victoria
Country: Australia
Surrounding Suburbs Around Montrose:
Mooroolbank

Lilydale

Kilsyth

Mont Evelyn

Kalorama
Bayswater North
Population as per 2016 census: 6,761
Local government area: Shire Of Yarra Ranges
State Electorate: Monbulk
Federal Division: Casey
Distance From Montrose To Singh Movers Melbourne: 25.2 km or 28 minutes by car
Distance From Montrose To Melbourne CBD: 33 km
Relevant Links:
https://en.wikipedia.org/wiki/Montrose,_Victoria
https://en.wikipedia.org/wiki/Yarra_Ranges_Shire
Move with Us for Easy,Affordable,Quality Removalists Services Australia Wide.
Contact Us For Free Enquiry and to Arrange a Free Obligation quote.
For more information on furniture removals and Storage Services don't hesitate to get in touch to one of the Expert Team Members or representatives on 13000SINGH OR 1300074644 for a free obligation quote from the Singh Movers Team, simply fill out our quick quote form or write an email or call us directly as per your convenience. Our Head office is located in Melbourne and Singh Mover's offices are spread across over other major cities: Sydney, Adelaide, Brisbane, Canberra, and Perth.