REMOVALISTS ROSEBUD
Have you ended up searching for a relevant company with Removalists Rosebud? We here at Singh mover and packers will offer you the finest Moving services in Melbourne.
We with us have a professional team which is qualified with around more than 10 years of experience. Carrying up a furniture removal task is not at all easy.
We Singh Movers are specialists in giving the furniture delivery Melbourne. Furniture removalists rosebud is a great demand among all of the Melbourne residents who are planning to move to and from Melbourne.
We understand that you are searching for the best removal company in Melbourne who can help you with the furniture removal task.
With our professional team, we will carry your furniture move task in a proper way by making a checklist then packing the stuff and delivering it to your new preferred location.
Singh Movers being the top industry leaders for local and interstate removal promise you the perfect furniture removal service by the best furniture removalist rosebud you really don't need to worry about your furniture removal task as we will handle it all by yourself.
We understand all of the requirements of our customers. We not only provide you with the furniture removal work but also offer you many other services like office removal, interstate removal, storage facility, etc.
If you ever need any of your stuff not to be shifted to your new place we also have a solution for the same.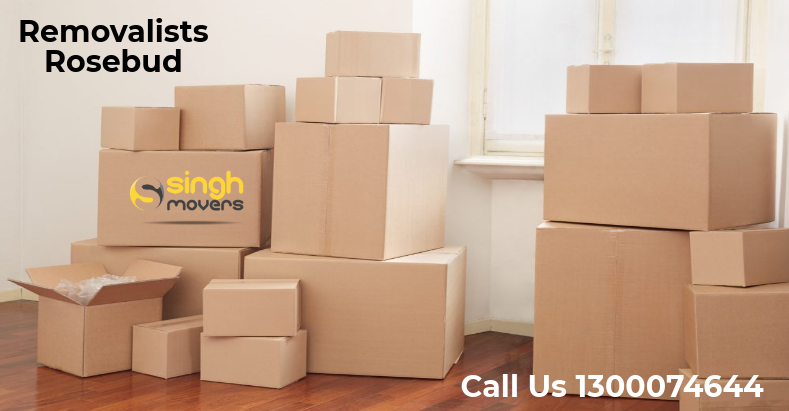 Specialized in the following services:
House Removalists

Furniture Removalists

Office Removalists

Interstate Removalist

Piano Removalist

Pool table removal

Furniture Assembly Services

Antique Furniture Removal
What do you think moving furniture is an easy task for a layman person? It is not because moving furniture really needs professional experience and plenty of effort.
The move can only be carried by a professional team who can entirely work with a focused mind to offer you the best moving services in Melbourne. Furniture removalists rosebud is a demand all around because no one carries the move who is not professional.
At Singh movers and packers –the packers and movers Melbourne, we are committed to delivering the finest cheap furniture removalists Melbourne services. Many people think that they can easily carry the furniture removal work by themselves but eventually end up hurting them.
So if you really don't need the same to happen with you, hire us and get the best budget removalists in Melbourne who will assist you with all the work.
Furniture Removalists Rosebud
No Depot To Depot Charges: You will not be asked for any depot to depot charges as it is only our professional team who will reach you.

Door To Door Charges Only: Singh movers and packers only charge their customers for the door-to-door shifting. No other additional charges are asked from them.

No Fuel Charges: You will not have to pay any sort of fuel charges as we- Singh movers and packers provide you with every possible facility that we have with us and will not charge you for any extra stuff.

Professional Tools: The company Singh Movers is not only just provides shifting but not with proper safety measures. This company treats every customer as their family also get their work done with proper safety and using professional tools. We are using tools that are fully professional such as the trolley, dollies, heavy-duty blankets, toolkit for assembling and disassembling furniture, ropes, shrink wraps, etc. Singh Movers also have professionals trolleys and ramps for the shifting of various types of upright pianos.

No Hidden Charges: Singh Movers have shown all their charges beforehand to their customer in their company's quote. We don't ask you for any other charge for the sake of money. We believe in providing quality work only for the success of this company and to work for the happiness of our customers.
​
Why Singh movers should be your choice for the Furniture Removalists Rosebud?
Singh movers and packers are the leading Packers and movers Melbourne company who will offer you the top Budget movers Melbourne and the quality services.
If you are planning to hire any Removalists Melbourne Company for the Furniture removal task, then missing Singh movers would be a bad choice on your part.
We not only render all of the services under one shed but also make sure that every work satisfies the customer thoroughly. Not only does the satisfaction matter but what other thing matters is the Budget price list as well.
We promise you that you will get the Furniture delivery Melbourne from the Cheap Removalists Melbourne.
Let us have a deeper look at all the services of Singh movers and packers
Quick delivery to your place: The major concern of many people is that whether the Movers and packers Melbourne company will offer quick and express delivery or not. But you do not need to worry when we will be your Furniture delivery Melbourne choice. Singh Movers and packers have been working dedicatedly to offer their customers the finest services, we will ensure you that you will get the best of what we have.

10 and more years of professional experience: Singh movers- the Removalists Melbourne have been renowned all around Melbourne because of offering the finest Moving services Melbourne to all the residents out there. We promise you that you will get the best services from our professional team. Our 10 and more years of experience have helped us learn many things which we have learned by working for you. We can provide you with the cleanest and trusted services. Singh Movers and packers- the leading Packers and Movers Melbourne are professional in offering a variety of services being the Piano Movers Melbourne, Pool table Removals Melbourne, Pool table movers Melbourne, Office movers Melbourne, Furniture removalists Melbourne, etc.

Safe and secure Furniture Move: Singh movers being the finest cheap furniture removalists In Melbourne offers you the safest move. We carry all of the processes with dedication and hard work. Making a checklist and then gathering up all of the packing materials. We then pack the stuff making use of all of the blankets, bubble wraps, as well as other material. We then load all of the stuff to the desired loading vehicles and then unload the materials to the new preferred location. We will even help you to settle all of the stuff in the new place.

Pocket-friendly service with the Singh movers: You might be restricted to your pockets and that's why trying to carry your Furniture removal task by yourself. But do not hurry up, as Singh movers and packers offer you with the Removalists Melbourne cheap who will make your move easy and swift and that too at affordable prices. Give us a call to get the best budget-friendly services from the movers and packers in Melbourne.

Reliable Fully Insured Movers and Packers: Singh Movers is a company of Movers and packers Melbourne on whom you can surely rely upon for all types of removals services. You need not worry about your shifting process anymore as Singh Movers are fully insured removals in Melbourne and its suburb areas. Our trained professional team anticipates problems and eliminates them and in the unlikely event that some materials are damaged in transit, we pay up to $100,000. And if our operations cause any harm to the public, we also pay for the public liability around $10,000,000.

Storage Facility: Last but not least, Singh Movers also offers clients another unmatched high-quality service- Storage Facility. If you are running lack of space or wish not to shift all of your goods at one go, please feel free to use our large vacant storage facilities which are 100% safe and secured via 24*7 CCTV Surveillance.
Just stop being worried and give us a chance to offer you the perfect and on-time furniture removalists Rosebud services.
Rosebud - A Suburb City of Melbourne
Located in Victoria, Australia, Rosebud is a town which is known as a seaside town on the Peninsula named Mornington which is around 75 km southeast of Melbourne's city center. Rosebud is a famous tourist resort along with families who mainly are fond of the sandy beaches and the shallow waters. The population recorded at Rosebud in the year 2016 is 13,195. The density recorded is around 1109 people per square kilometers.
Facts About Rosebud:
Postcode: 3939

State: Victoria

Country: Australia
Surrounding Suburbs Around Rosebud:
Port Phillip

Mccrae

Rosebud West

Boneo

Rye

Main Ridge
The population as per the 2016 census: 13,195
Local government area: Shire of Mornington Peninsula
State Electorate: Nepean
Federal Division: Flinders
Distance From Rosebud To Singh Movers Melbourne: 70.8 km or 48 minutes by car
Distance From Rosebud To Melbourne CBD: 75 km
​