REMOVALISTS SYDENHAM
Need your belongings to move safely? Go for Removalists Sydenham to have a doubtless sturdy move. Dexterous movers and packers will safeguard your belongings in all the occasion.
If you are planning to move then choosing the skilful packers and movers is the smart choice. Are you get confused who will offer proper service? Undeniably Singh Movers Moving Services Melbourne is the one. At our service, we provide precise packing and moving service.
We'll offer you world-class quality service. Regardless of the type of moving, we will deliver the top quality that makes you happy. The moment you hire we will take your moving process personally and then hold it until it gets completed.
Superlative relocation at Singh Movers:
We understand the value of our customer's belongings. No matter about the type whether it is household properties or office properties we consider as its asset and then move it safely. Our packers and movers execute each step once after discussing in detail.
First of all, we come and visit your place to check out the things that present in your place. After, we will come to a decision to move the belongings in a rightful way. Thus you don't want to feel that your moving is unexpected.
With the aim of meeting our customers' needs and expectations, furniture movers Melbourne keep on update our expectancy. This is what makes us move in the precise way and the precise time as well. You will be left free from stress and worry.
An acquaintance of Singh Movers:
Be it any type of packing and moving service packing is the foremost thing. We offer topmost quality and standard packing to all the belongings. In particular, when our focus comes to fragile items will get elaborate.
We are provided with sufficient things thus no matter about your requirements we make it possible. Your belongings will get the move in a smooth way. It also gets the best circumstance while moving any items.
When come to shifting we use high-quality equipment and tools. Similarly, for lifting as well, we include the topmost standard tools. Additionally in the case of a manual move, our professional will do without making any excuses.
Furniture Removalists Sydenham
Here come the services that we carry out in our company. We offer end to end services that make your move more flexible and easy as well. They are,
House Removalists

Furniture Removalists

Office Removalists

Interstate Removalist

Student Removalists

Piano Removalist

Pool Table Removal

Furniture Assembly Services

Hard Rubbish Removal

Antique Furniture Removal
Support at Singh Movers:
We get how you feel on the occasion of packing and moving. In order to make you stress-free alone, we are provided with various things. Such as,
Round the clock service:
Our packing and moving services are available with support service. It is reachable for 24*7 thus no matter about your queries dials and asks our expert packers and movers. We will respond to you on time.
Friendly movers:
When Removalists in Melbourne packers and movers come to your resident or industry to move your belongings they will discuss the process and then alone initiate to do that. Also, they will freely talk to you thus clear your doubts with them regards moving.
Check out Singh Mover's quality:
At Singh Movers, you can expect expertise performance and we never compromise on quality. This is tending to be our standard. At the same time, we never come
Unlike other packers and movers, we won't give any influencing words about our service. All the things that we mention here completely belong to packers and movers service. Look for the things,
We always have been a support for our customers in all the terms. That's the way we ask for a reasonable cost. Aside from we never make you stress by collection lofty of money. Additionally, we offer the estimation initially that makes you free from a huge burden.
We know how other packers and movers will end the bill. We won't do such things and its all away from our practice. The thing Budget Movers Melbourne ask what we work for and you will pay what you serviced for. This is what our quote our professionals also follow this all the moving service.
Unlike another packing service at Singh Movers no fuel and depot cost will be asked. Since our service is door to door we look for that price alone. Apart from you don't want to pay extra one dollar though. Specifically, our service for no reason includes a hidden cost.
In short according to Singh Movers high-quality services alone the major factor. This key aspect is what makes our customers connect with us all the time. When comes to move our potential customers to take our service without making any second choice.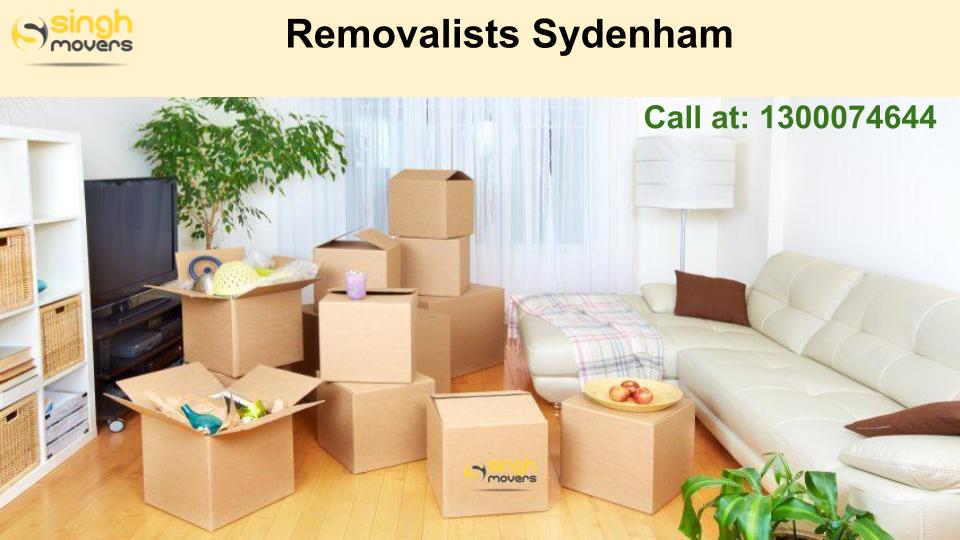 Why you should hire Singh Movers?
As we discussed earlier our credibility here we jumped into the precise examples that show our trustworthiness.
We won't send untrained or inexperienced packers and movers to your place. Our packers are experts and well trained as well. They know the way to handle all kind of things be it industrial or individual move. Our movers also talk to you friendly thus you can feel free to ask any questions.
When comes to packing and moving using appropriate types of equipment is vital. Anyhow if any item seems critical to moving by hands then using tools is the best. We bring all the tools with us thus none of the equipment will be borrowed from our clients.
Now come to the fleets. We are arranged with different numbers of fleets. According to the weight of the items, we use the rightful fleet. Plus we provide a separate fleet for even an individual item such as piano table and many more.
We know how essential that your belongings are. That's why we come in with our dexterous packers and movers to relocate all your things. We are licensed and reputed packers and movers who never slip from making work done.
Also, we will discuss the insurance proceeds with our clients before heading to move. This makes our clients to confidently move their premises. Because even any defeats made to your belongings also we will compensate for it.
We will completely take the responsibility on our hand then make it compromise by offering money. Additionally, we offer public liability money as well if the public gets affected via our packers and movers service.
Being experienced packers and movers we handled various difficult tasks. Furthermore, we are provided with an accurate solution for the issue as well. As an example our Packers And Movers Melbourne service available with storage.
In our wide and vast storage space you all set to store your belongings without any issue. Nothing to worry about the security since we covered it completely with CCTV cameras and it will monitor day and night.
Sydenham - A suburb city Of Melbourne
Sydenham is the suburb of Melbourne which is located in Melbourne, Australia. In the distance of 25 km, this suburb is located to the north-west part of Melbourne's central business district. The local government area of this suburb is the City of Brimbank. According to the 2016 census, Sydenham had a population number of 10,838. In 1st April 1887, the railway station name of this suburb gets changed and by the year 2002, it gets extend as electric rail service.
Sydenham fast facts
Postcode: 3037
State: Victoria
Country: Australia
Surrounding Suburbs Around Sydenham:
Hillside
Calder Park
Taylors Lakes
Taylor Hill
Delahey
Keilor Downs
Population according to 2016 census: 10,838
Local government area: City of Brimbank
State Electorate: Sydenham
Federal Division: Calwell
Distance From Sydenham To Singh Movers Melbourne: 31 km or 35 minutes by car
Distance From Sydenham To Melbourne CBD: 25 km
Relevant Links:
https://en.wikipedia.org/wiki/Sydenham,_Victoria
https://en.wikipedia.org/wiki/City_of_Brimbank
Best Movers and Packers – Singh Movers
Planning to relocate? Make a call to us we will be there on time to make your move much effortless and seamless. We have worked with plenty of customers thus our experience is limitless. Be it any sorts of move that we mentioned in our service our professional packers and movers will make it done without any error.
Once you connect with our Movers and Packers Melbourne service then you can witness promised move by including security, safety, comfort, and ease. No matter about the criticality is your move is and regardless of its type we will help you completely.
Likewise, we make your comfort even in the matter of price. We never ask you much apart from the cost that we quote. Our experts can handle any sorts of move in a flawless and timely way. Plus we will make adjustments depending on the requirements of the customers.
Our service is pocket-friendly thus you can boldly hire us for a faultless move. You never heard moving services that make you convenient by means of the stress-free service and fun as well. You won't get a customer-oriented moving service anywhere other than Singh Movers. Thereby book your moving date before long for a high-quality service.
Move with Us for Easy,Affordable,Quality Removalists Services Australia Wide.
Contact Us For Free Enquiry and to Arrange a Free Obligation quote.
For more information on furniture removals and Storage Services don't hesitate to get in touch to one of the Expert Team Members or representatives on 13000SINGH OR 1300074644 for a free obligation quote from the Singh Movers Team, simply fill out our quick quote form or write an email or call us directly as per your convenience. Our Head office is located in Melbourne and Singh Mover's offices are spread across over other major cities: Sydney, Adelaide, Brisbane, Canberra, and Perth.