Hired Packers & Movers? Here's How They Will Help You.
Moving from one place to another in the same city or moving to another can be a difficult task. While we previously had to rely on ourselves to ensure that everything is packed and moved safely, the services of packers and movers have come to the rescue to ensure a smooth relocation.
Packers and movers are service providers who pack and move our belongings including furniture, fragile items, and other things safely. This helps to facilitate the relocation process as these service providers become our only store for relocation solutions.
How Movers and Packers can Help You?
Do you want to get in touch and know-how movers and packers work? If your answer is yes then you are landing on the right page. Of course, you will love knowing the answer to these questions and that is why you should go with us.
So you know that many people take the help of moving companies to solve their relocation problems. And you know that packing and moving is one of the most common needs of people who move a lot of time in a year and that is why you can find many movers and packers. But it's a question of how removal companies work. So the answer is very simple effort and hard work.
In other words, packers and movers do their full work and do hard work to provide the best services. They use different types of packaging materials for the safety of your goods. So you can contact Australia's best moving companies to get highly experienced and skilled packaging and moving facilities.
If you live in Melbourne and want to move to a popular Australian suburb and are looking for the best removalists Melbourne company? Then Singh Movers moving companies in Melbourne is best for you. We offer complete packing and relocation services and you can avail of the packing and moving services to move household items locally within the city or outside. In addition to packing and moving household items, our moving company service can be of great benefit in many ways, e.g.
Packings and unpacking

Furniture assemble and disassemble

Office and house removal

Hard Rubbish removal

Loading and unloading

Storage of household goods
These are some of the most important services offered by Singh Movers and Packers Melbourne.
There are many relocation companies out there in almost all major cities like Sydney, Adelaide, Brisbane, Canberra, and Perth, etc. Even in these cities, you can find a number of relocation companies out there.
This is a good thing because you have many options to choose from, but then since the whole process will be handled by these moving companies, you should be very careful and double confident before hiring a professional.
overview of the process of packing and moving.
Relocation? Time to call up the packers and movers company. Choose your choice based on whether you move within the city or to another. If you are moving within the city, hire a local packer and mover, and if you are moving to another, choose the service provider that operates in multiple cities. Shortlist based on services provided and take a quote. Choose the one that gives you maximum service at an affordable cost. Also, Credibility checks are also important. Therefore, read customer feedback on their social media platforms and on the company's website.
Once they are finished, they should give you a document detailing the products that they are moving to and ensure their safety. Read the document to get information about the conditions for the security of the belonging and also the damage policy. A good Removalists service provider will have these details complete and will be customer friendly.
So what are the responsibilities and role of moving company movers while offering you their removalists services:
The professional removal company will give you written assurance of timely delivery,

Once you hire a movers and packers company, there will be a dedicated team of moving companies at your home. This team would move with your valuable goods or belongings and deliver them to your new home.

They should ensure your loss and damage in advance so that you can decide whether to choose them as your service provider.

They can provide you with any insurance coverage for your items or belongings at a cost. The insurance covers some type of loss or damage to the belongings under unforeseen circumstances. Once you are insured, you will receive compensation in the event of a mishap.

It is the moving company's responsibility to ensure that you are there when your moving items are packed and weighed.

The service provider must inform the customer in advance about the team that will serve them. They will give you the name, contact details, and other necessary information about the team. When they reach you, make sure you check their identity card and cross-check with the information you received.

It is the responsibility of the Moving company customer care team to allow you to track your belongings while moving yourself. This way you would know the exact location of the solution and also be sure that they are safe.

The service provider should provide various payment options including cash, debit/credit cards, mobile wallets, among others.
What types of packaging materials do packers and movers use?
The packaging is one of the most important things when there is a subject to move and that is why thousands of people take the help of packaging services.
you should read the following points to know about the packaging material used by packers and movers. Here is a list of packaging materials that packers and movers use:
1. Corrugated cardboard boxes:
Corrugated boxes are really one of the best things that give you great protection for your goods. In addition, these boxes can easily carry your goods.
If we say simply, you can find these boxes in different sizes that help transport large and small goods. So if you want to pack your things, you can choose corrugated cardboard boxes.
2. Packaging paper:
Packaging paper is also one of the most useful packaging materials and that is why several removalist companies use this thing for packaging.
It can provide perfect protection for goods as it can save your goods from damage, scratches, and many more. So we can say that you can also use this packaging material and can make your packaging fantastic.
3. Speciality boxes:
Specialty boxes are used for special household items such as wardrobe boxes, Mattress boxes
Mirror boxes, LCD boxes, etc.
So if you want to pack your special household items then you can use specialty boxes. These are really best for you. You will find many types of specialty boxes.
4. Air bubble sheet:
The air bubble sheet is one of the Packing materials that are used to pack your belongings and goods. It protects your goods from scars and dirt which is really a lot for the safety of your goods. It is a type of plastic material that is used to wrap your belongings and goods.
5. Foam sheet:
The foam sheets are large that can easily cover your large items, e.g. cabinets, sofa, and display pieces. These sheets also protect your goods from dirt or dust during transport.
So we can say that foam sheets are one of the best things that can provide great protection for your goods.
6. Peanut packaging:
Peanut packaging is one of the best packaging services and it provides many benefits for the safety of your goods. If we say simply, then peanut packaging is used to fill the space in packaging boxes.
This type of packaging is really very useful because it fills the space in boxes and protects your goods from damage.
7. Thermocol sheet:
Thermocol sheets can improve the value of your packaging and make it stronger. So we can say that a thermocol sheet is the best packaging material to save or protect your goods from damage and dents.
8. Strapping tapes and laminations
Strapping tapes and laminations are very important to complete the packaging of your goods. So if you want to make your packaging the best, never forget to choose the best packers and movers.
9. Labels or chits:
Labels or chits can save time by helping you identify specific items.
So without a doubt, packaging services and materials are really very beneficial for you, and with the help of these packaging materials, you can make your packaging the best. Now, if you want to get in touch with the best provider of packaging and moving services, you can make a call to the experts of Singh movers and packers.
When to hire packers and movers in Melbourne?
You should hire a packer and mover to pack your belongings and move multiple items safely. Let's say that you live in a rented apartment and that you have bought a new apartment that is ready for ownership. Then you should contact a removals company to pack and move all your household items to your new location.
This is known as professional Singh packers and movers Melbourne moving company is happy to help you. Right From disassembly to cleaning, packaging, loading, transport, unloading, and rearrangement; our expert movers can take care of everything that is required for your goods to be moved safely.
Similarly, if there are few things you do not want to move or do not think you need in your new home; you can store such items in a warehouse. Sometimes people leave behind old furniture so that they can give it to a relative and you can also donate some stuff that you do not want or for other purposes. Movers and packers offer storage services that you can use for storing household items and valuable goods.
Or let's say you are working with a large company house or a bank and you have been transferred from Melbourne to Sydney or to Brisbane, then you can contact a professional moving company to help you move all-important household items From Melbourne to Brisbane or your desired location. your moving household items such as.
Television, Fridge, Washing Machine

Cot, Mattress, and Bed

Dining table, pc table, cupboard, sofa set

Water filter and other kitchen utensils etc
Now that you know when to hire packing and moving companies, you should need to know the right ways to find and hire the best moving company in Melbourne.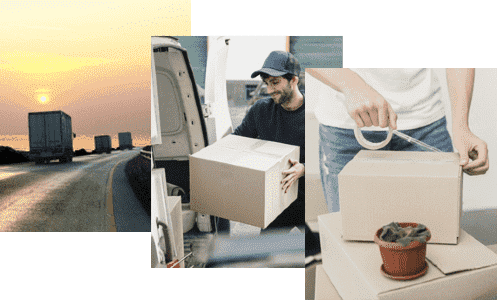 Here's how to hire mover and packers the right way
Today's world is full of services and if we talk about packers and movers they are really best for people. Yes, many people take the help of removalists to complete their packing and moving requirements.
As I said earlier in this post, professional movers and packers are widely available in the major cities and suburbs of Melbourne, Australia. The biggest challenge lies in finding well-located, trained service providers who have plenty of experience and who can offer quality packaging and moving services at a competitive price.
You can find many moving companies who can provide you with the best services. But there is a question: how can you find or choose the best movers and packers in Australia?
So now we are going to discuss some amazing things that will help you find the best packers and movers.
So here we explain how to do it.
Search over the internet:
​Are you looking for the best packers and movers over the internet? You can get help from the internet or the local reference to get contact information for various organizations in the industry. You will find many companies but you have to choose the best ones.
Compare different companies:
There is no doubt that this world is full of different types of packers and movers but you should always choose the best packers and movers. If you want to choose the best packers and movers, this point is also very important for you.
You should compare the different removals companies. This way you can find the best company and get the best packaging services. So if you want to relocate your home or office, you should compare the services and facilities of different companies.
to get in touch with the best removalists service provider you should know about the services.
For example, you should check the services like packing, loading, moving, unloading, and many more and should go with the company that has all the types of services that you want for your shifting needs.
When hiring the service provider, make sure they offer you the service
At a budget-friendly cost

They must be licensees

The operator must have knowledge and experience of logistics work

The Moving company should have plenty of staff

They should have a credible name in the market

The company should offer almost all the services you need. It should meet your maximum requirements

The company should offer the insurance facility on simple terms and conditions.
Additional Tips:
Talk to several moving companies so you have a good understanding of the Moving process.

Make an elaborate and detailed list of the goods to be packaged, moved, or stored.

Ask them to physically look at the products so they have a better understanding of the task and you can meet them face-to-face and ask questions.

Check your references and compare the prices of all the moving and packing companies.

Negotiate with them and work out a payment term and schedule packing and moving dates.
So this way you can easily choose the best packers and Movers Company. All these steps are important for you to hire the best packers and movers. Now it is up to you how much you will follow these points correctly.
Removalists company expert movers will pack everything at your home and move it to your destination point. They deliver your goods or belongings safely to the destination and also help you unpack and rearrange the goods. This is how they add value. End-to-end packing and moving services, which are relatively more secure and cost-effective.
Did we publish a detailed post on how to find the best removalist company? How do movers and packers work? and How to Hire the movers and packers?. Check what you should take to better understand the process and precautions for finding and hiring the quality moving service providing company at an affordable price.
Conclusion
Packing and moving can be fun if you understand the moving process and follow some guidelines for finding and hiring the best removalist company suitable to you. There are many moving companies out there, but for you, the biggest challenge would be to find one that is good places and that can get it done the right way.
The best thing you can do is ask your friends and family for recommendations and if you did not get any you will find them on the internet. The worst thing that you can do is hire a mover without doing enough research about the service provider's prices and profile. Avoid doing it for your own good.
So we told you some great things about packers and moving companies and with the help of these things you can get the best shift services for your relocation needs. You can easily or safely move your goods with these types of services.