FURNITURE REMOVALS
What do you mean by Furniture Removals? Why do you need furniture removalists? How furniture removalists will help you with your Furniture Removal?
You need to know the answer to each question and we are here to guide you with the same. Furniture removals mean the shifting or removal of each and every stuff in the house or office or any other place including big companies or industries. You need furniture removalists because without them this tough task is not possible to be completed in any case. Furniture removalists will give their best at every point of shifting. They will help you in the packaging of your materials with proper safety measures, loading and unloading of the materials to the new place.
Furniture removalists are in great demand in this city of Melbourne as people of late have no time to do these types of work on their own. They are very busy in their own schedule and hence get the assistance of various Movers And Packers round the city. In those Movers And Packers, Singh Movers are the well-known Furniture Movers providing the service of Furniture Removals at the cheapest rate in this developed city-Melbourne. However, it is for sure that there are many more who are working in this field from past many years but Singh Movers have experience of more than 10 years in this same field and will provide you with the cost-effective and quality service.
Furniture removals is a monotonous task and are required to be done with ample knowledge and time. This job is not a hurry-up job to be done within 2-3 hours as it requires proper planning, analyzing the things and packaging material, loading vehicles needed. As this Furniture Removals task requires tonnes of efforts and hard work then hire Singh Movers for the stress-free furniture move to your new place.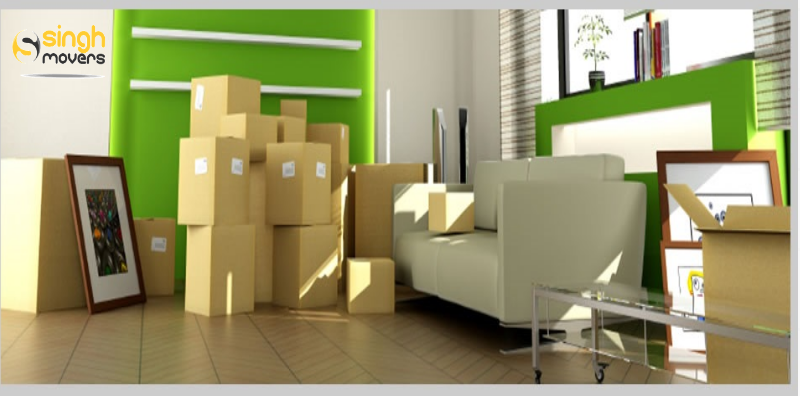 SINGH MOVERS BEING THE LEADING FURNITURE REMOVALS
We understand you have so many memories and lovable moments with your family and friends with the furniture you have and we value it. We value our client's feelings and all of their stuff. You are on the right landing page if you are searching for a caring and affordable Furniture Removals service providers. Even if there are only a dining table or 2 chairs to be shifted, we are always available in your service. We are known as one of the reputed and specialized Furniture Movers team and do the required removal and relocation to your desired location with the optimum easiness. You can count u=on us for all kinds of removal services including office removals, furniture removals, machinery removals, storage facilities etc. Whenever you may need us, we are always available to help you.
We pack all of your furniture to be shifted with proper and finest bubble wrap in order to prevent any types of scratches and to shift the material safely and securely to the new place. We do wooden crating and corner packaging too. We have a complete responsible fit team that is professionally trained and have experience of more than 15-20 years. Our team has the efficiency of packaging, loading, unloading and relocating all the furniture items on the desired time to your new place.
In short, we do it all by ourselves once you hire us. We, Singh Movers are available to guide you for all of your removal queries. Singh Movers have proper knowledge and experience in Furniture Removals. We pride on ourselves for quality and hard workmanship ensuring all the removals work to be fully completed without any hustle and bustle. Our customer testimonials will prove our work to you. Moving in the city or interstate, we are ready for your service. Our aim is to provide Professional Service of Furniture Removal to our clients as we believe in providing the quality work to those who hire us. Our customer care executive team is always ready to guide you round the clock 24*7 in order to clear all your queries regarding removal services.
FURNITURE REMOVALS IN AUSTRALIA
We provide you with a wide range of services so that you do not need to hire any other company for some other sort of work. We act as a one-stop solution for our customers at affordable prices so that they do not need to worry about any other service or prices reduction. We are flexible with timings and charges of our services. Our clients have never asked to do any changes in our work as we are perfect in what we do but we need your suggestions to improve ourselves more. We value our customers. We provide the storage facility. Safe, secure and thousands of people want this facility as many do not have much space to keep the rest material in their offices or houses and thus we provide them with this service with large storage boxes under CCTV SURVEILLANCE. Our workmen take care of each and every item in the storage facility area. We provide you with many other additional services including vehicle and pet transport. Just imagine how amazing and good you will feel when you will have no stress about your furniture moving and you will just reach your new home with everything being at its place. How amazing that feeling will actually be! So, just be ready to enquire from Singh Movers in detail, getting a free quote from them and analyzing and understanding their Furniture Removals service in detail with its proper costings and time took. However, our customer care executive might be busy at times but you will be shortlisted and receive all of the information on call and also on mail.
So, do not think again and be free from all of your worries and get ready to hire Singh Movers from just one buzz and our team will visit your place to conduct a proper survey and will initiate the process according to the mutual time decided between the client and our team.
FEEL FREE, FEEL HAPPY!