FURNITURE REMOVALISTS

Singh Movers have been providing Furniture Removalists services to our customers in and around eastern suburbs to the western suburbs of Melbourne for over 10 years. With our professional furniture removalists team and trained staff, Now we are the Quality furniture removalists services provider in Australia.
Singh Movers are the industry leaders for removals and storage in Melbourne, Sydney, Canberra, Brisbane, Adelaide and Perth and now extending our services to other small towns as well. We provide the option of a fixed price or an hourly rate for all kind of removalists services.

With our large fleet of mover's vehicles, you can move and store furniture of any size for any length of time required, whether it be a few days or several years. Furniture is the soul of every home so don't play gamble with your furniture, let Singh Movers take the weight and get your furniture like sofas, beds, tables and more into your new home in one piece – you'll have your feet up or under the table in no time with the best furniture movers in Australia.
When your furniture is stored with us we prepare your furniture by placing all of your fabric items in plastic covers, wrapping furniture and white goods in removal blankets, complete a full inventory and condition report then professionally load your goods buy our trained and professional furniture removalists team into one of our containers. The container is then stored at our secure premises until delivery is required. At no stage through the removals and storage process, your goods double handled. You have probably spent a lot of money on your furniture, and even if you didn't, it's vitally important to make your home feel like your own.
That's why our dedicated movers human provide furniture removals services, ensuring your furniture is packed, wrapped and safe. We are fully trained and equipped with the best moving vehicles, it's little wonder we are so highly recommended. It's not just the transportation service we always take care of goods, like our own furniture & our removalists can assemble and disassemble, pack and unpack any furniture if you wish and you want to move with Singh Movers.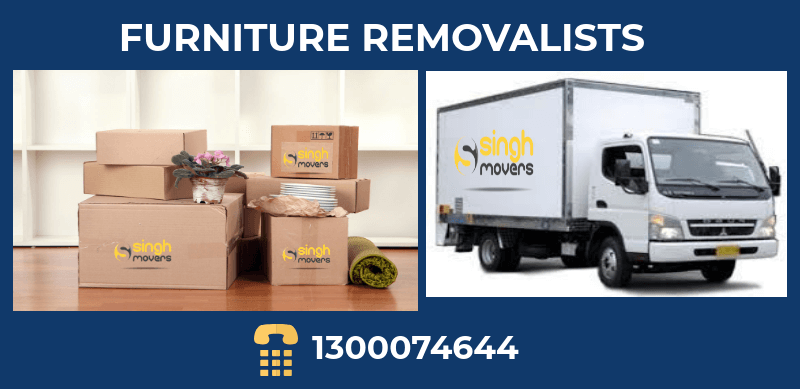 We are a family of removalists spanning one decade.
Singh Movers
has extreme knowledge and experience in the
Furniture Removals industry
and are leading
furniture removals company in Melbourne and Sydney
with servicing in all cities of
Australia
, who will turn your moving plans into reality with zero difficulties. An ardent, fully qualified, and experienced team form the backbone of
Singh Movers,
armed with professional tools and machinery to get the job done to the highest standard and satisfaction possible. We ensuring all removals work stands apart and recognized for which we pride ourselves in quality workmanship. But don't just take our word for it, ask to see some of our moved houses over the years.
Move your furniture with
Singh Movers
in
Australian
cities like Melbourne, S
ydney
,
Canberra
,
Brisbane
,
Adelaide
&
Perth
,
for Interstate Removalists services or moving across the State of Tasmania,
Singh movers
can help with all of your
furniture removals
needs. Our experienced
furniture removalists team are trained and put through accurate training programs so that they become the best in the removalists industry. All of our removalists are professionally trained and dedicated to ensuring your next move is as stress-free as possible for you. The moving team does always ensure your furniture is fully protected and prepared for the move across town or the corner. From the minute we first discuss your
furniture removal
demand whether it is local or interstate, we will ensure that the best solution is found to best suit your individual furniture local moving needs.
Singh Movers
are experienced and professional in all aspects of the job to ensure you receive the best moving experience possible. With over
10 years
under our belts, we pride ourselves on being the careful movers when it comes to boxes and
furniture removalist
.
You've probably got a whole range of questions that need an answer, and while a Move Consultant will certainly be able to help you out, our website might just have the answer you're looking for.
We take all of the planning and organization out of your hands so you have time to focus on the other things in your life that matter, such as spending time with the family and making sure everyone understands what's going on. Without all of the stress that planning a move brings with it, you can relax and let us carry the load. We can provide full
furniture removal in Australia
, including packing, loading, transiting and unpacking at your new
office removalists
or residence. Our
furniture removalists
team ensure that your items are placed exactly at your locations in your new location.
Customers who matched with us propose our
furniture removalists
service to their friends and family all across Australia as we blend fully with your personal needs. Our experience in the removals industry has given us the breadth of knowledge to make your move as pleasant and easy as possible. As your reliable partner, our Australia cheap and trained movers make sure safe and secure relocation to your new premises.
If you are looking for a trusted
removalists company in Australia
for your furniture
removal and storage
needs, we are your one-stop destination for your complete and safe moving needs. With
Singh Movers
moving can become really stress-free, even if you have done it before.
For those who have never moved, or for whom it has been a long time, having to pack up everything and do all those other essentials before moving day can seem like a nightmare. However, the following tips can cut down the stress and help you move your goods in an efficient and organized way. When moving
house removalists in Australia
, some people may not think of
Singh Movers
as a local
moving company.
The truth is,
Singh Movers
is better equipped to provide you with
furniture removalist services
why singh movers -

furniture movers
Singh Movers have more than 10 long periods of furniture moving background from around the world to draw upon and help you with your nearby move. Some of the time the litter migrations can be the trickiest to sort out, on the grounds that appropriate removalist administrations aren't contracted because of the little separation you have to movement or move.
In the case of moving locally from over the road or around the bend, our expert and prepared moving staff are devoted to ensuring your evacuation is incautious hands.
Singh Movers
give a scope of particular moving bundles which are savvy and ready to be modified to every individual's necessities.
Furthermore, there can be such a large number of various things that need pro consideration – it could be an old fashioned sideboard, a significant instrument or an old family treasure that simply doesn't fit in your normal pressing box. We have a gigantic scope of moving choices that you can pick and bundling to suit basically every size and state of thing you have lying about. Regardless of how far you're moving, we will probably ensure all that you possess is evacuated and conveyed securely at your new area and on time. We move you & your family and your goods safely.
At Singh movers, you will find a streamlined process that can accommodate your every need, from the packing and transportation to insurance and even set up your new home. Whether you are moving around the corner, across the road, to a neighbouring suburb or the other side of the town, Singh movers have the ability to has the experience, expertise, resources and Australia-wide network of local offices to ensure a seamless relocation anywhere in Melbourne.
For
furniture removals services
we provide packing, unpacking, moving and include insurance too.
Move with Us for Easy, Affordable, Quality Removalists Services Australia Wide.
Contact us for free inquiry and to arrange a free obligation quote.
For more information on furniture removals and Storage Services don't hesitate to get in touch to one of the Expert Team Members or representatives on 13000SINGH OR 1300074644 for a free obligation quote from the Singh Movers Team, simply fill out our quick quote form or write an email or call us directly as per your convenience. Our Head office is located in Melbourne and Singh Mover's offices are spread across over other major cities: Sydney, Adelaide, Brisbane, Canberra, and Perth.