Moving House
So, are you in search of the leading Moving house service providers? Do you want to hire the Moving house service providers? Then, Singh movers should be your last choice who offers you with the Moving house services. We have been serving the whole of Australia from the last 10 years. With serving this nation from a long time, we have helped thousands of customers with their Interstate move. Singh movers and packers will make your moving house easy by removing all of your furniture removal stress. With over 10 years of proven track record, SINGH MOVERS provides the best quality MOVING HOUSE services. The client who wants to avail Moving house services, check each and every service to the detail. They prefer a one-stop-shop which also saves their precious time and hence SINGH MOVERS is a perfect choice for these types of clients as we provide integrated services including almost every facility including even storage facility for a couple of days.
SINGH MOVERS don't compromise on safety, so you can rest assured that whether moving locally from the streets or from any corner of the city, our team of trained professional will always choose safest methods for the MOVING HOUSE services. There are many MOVING HOUSE REMOVALISTS available in the city but not everyone can understand the customer's requirement well enough. SINGH MOVERS AND PACKERS value their clients high and offer them with the plethora of services in the form of specialized packages which are low on budget and more specific to each individual's requirements. SINGH MOVERS are known as the FRIENDLY MOVING MEN who offer their clients a complete door to door MOVING HOUSE SERVICES.

SINGH MOVERS- BEST MOVING HOUSE SERVICE PROVIDERS ALL OVER AUSTRALIA
When it comes to choosing the best professionals for MOVING HOUSE, SINGH MOVERS stands apart distinctly from its competitors. With years of experience in this field, we take pride in saying that we are the topmost INTERSTATE MOVERS who have been providing the services of MOVING HOUSES. we have an outstanding on-time performance in your localities. We at SINGH MOVERS do all the required planning, organizing and then execute the same in a systematic manner just to make sure it becomes a smooth experience for you and your family.
SINGH MOVERS OFFERS FOLLOWING SERVICES TO THEIR CLIENTS
NO DEPOT TO DEPOT CHARGES

:
We employ our own personnel who reach up to you and hence eliminate any Depot to Depot charges from your bill.
DOOR TO DOOR CHARGES ONLY

:
To keep the costs under control, we charge you only for the door to door shifting. All our operations are executed with meticulous planning.
You shall not be burdened with any type of fuel expenses.
At SINGH MOVERS, Safety is a Way of Life! We not just provide shifting but also have all the safety procedures in place. Our customers are our family, so we execute our work as if it's for our own homes. We use professional tools which include trolley, dollies, heavy duty blankets, toolkit for assembling, and disassembling furniture, ropes, shrink wraps etc. For shifting various types of upright pianos and other heavy but delicate items, SINGH MOVERS also have professional sturdy trolleys and ramps.
What you see is what you pay, that's it! SINGH MOVERS are not one of those next-door companies who would provide you with a budgeted quote at the beginning just to impress you and then ask for other charges after that. Our success lies in the satisfaction of our clients and hence we show all the charges beforehand to the clients so that things are transparent and there are no surprises afterwards.
We are just a dial away from you, anytime and from anywhere. SINGH MOVERS have put in place an efficient customer care execution team at the backend to answer all your queries and concerns. We listen to you and place our self at your disposal all the time. You can mail us or call us as we are available round n the clock and because we are happy to help.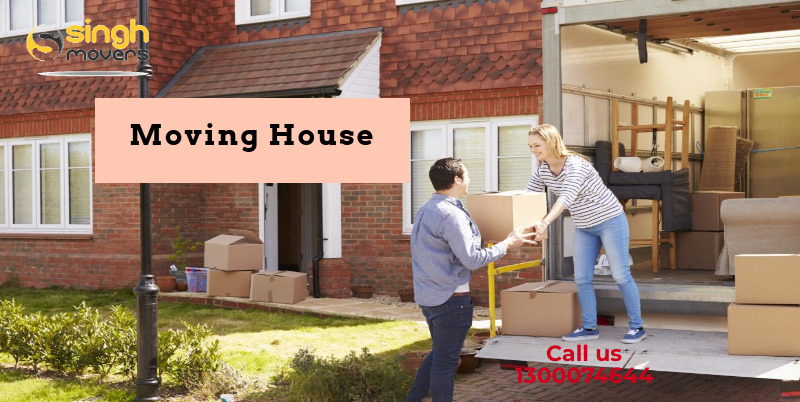 MOVING YOUR HOUSE HARD RUBBISH REMOVAL LOCALLY OR INTERSTATE IN AUSTRALIA
SINGH MOVERS's dedicated and round the clock working professionals in Melbourne is here to make MOVING HOUSE REMOVALS a stress free process for you. SINGH MOVERS will take care of all your needs with regards to Hard Rubbish Removals and you just hire SINGH MOVERS and leave the task up to them. Our MOVING HOUSE services include the following:
Local moving

Packaging

Insurance

Storage

Vehicle transportation

Additional services
We have a team of professionally oriented and trained individuals to ensure your MOVING HOUSE Removal service is as smooth as possible. We take all the safety and precautionary steps in place. After you call us, we shall assume all responsibilities and you can just sit back and relax. Our execution team visits your place as per your convenience and conducts a thorough check on all the furniture items. After checking, our executive analyzes and notes down each and every item in order to keep a record of it. This also helps in evaluating the tie required in packaging, the amount of packaging material required etc. Also, we have the knowledge in Furniture Removals but it's entirely up to you for how you need this process to be done. Moving house is a professional service which requires a specific set of skills and SINGH MOVERS are here in Melbourne to help you on that.

WHY YOU SHOULD COUNT ON SINGH MOVERS?
1. We make your furniture work easy with pocket-friendly prices:
SINGH MOVERS is the first choice by Melbourne residents thanks to its high-quality service that comes at an affordable price. Our carefully customized packages reiterate our company's motive to provide a trustable and dependable service at a value for money pricing which is suitable for all.
2. We are known for the timely and safe delivery:
Time is Money and no one understands this better than SINGH MOVERS. We are punctual and our processes are streamlined to ensure on-time delivery, one after another. After all, we don't like to disappoint you.
3. We are the trusted and safe delivery providers:
We believe that Trust is everything in Life. So at SINGH MOVERS, you can blindly trust us on all the safety parameters. We plan the process and carefully pack and unpack the items using all the professional tools and keeping all the safety practices in place, just to ensure safe delivery to our clients.
4. We offer the quality HARD RUBBISH REMOVALS MELBOURNE:
SINGH MOVERS offers a variety of services under one umbrella. Apart from our Hard Rubbish Removals service, we also offer other facilities like office moving, moving interstate whether an office or a house, storage facilities etc.
5. We are RELIABLE FULLY INSURED MOVERS AND PACKERS:
SINGH MOVERS is a company of MOVERS AND PACKERS MELBOURNE on whom you can surely rely upon for all types of removals services. You need not worry about your shifting process anymore as SINGH MOVERS are fully insured removals in Melbourne and its suburb areas. Our trained professional team anticipates problems and eliminates it and in the unlikely event that some materials are damaged in transit, we pay up to $100,000. And if our operations cause any harm to the public, we also pay for the public liability around $10,000,000.
6. We're known as the best MOVERS MELBOURNE also because of our STORAGE FACILITY:
Last but not least, SINGH MOVERS also offers clients another unmatched high-quality service- STORAGE FACILITY. If you are running lack of space or wish not to shift all of your goods at one go, please feel free to use our large vacant storage facilities which are 100% safe and secured via 24*7 CCTV SURVEILLANCE.
Take worries off your mind by simply contacting SINGH MOVERS and chose to spend some quality time with your loved ones and let us do the rest for you.

SINGH MOVERS BE THE BEST MOVING HOUSE SERVICE,

PROVIDERS
Singh movers and packers have a professional team at its backend who are the FRIENDLY MOVING MEN and do all the required planning beforehand in order to secure all of the issues further. Singh movers offer premium services of the FURNITURE REMOVALS to their clients ensuring them the safest and securest move. With the 1o years of experience in packing, unpacking and delivering the goods, we have secured our company name being the topmost MOVING HOUSE SERVICE PROVIDERS. You can totally rely upon our company for the Interstate movers, Furniture removals, Office move or any sort of storage facility as well. Give a call to Singh movers and packers and hire our quality services with the most affordable FURNITURE REMOVALS. Our team will help you in every possible way. Feel free to contact SINGH MOVERS.