OFFICE RELOCATION
Offices have a lot of stuff to be shifted. So they need best Office relocation services, provider. Singh movers are the leading service provider in Melbourne. However, this shifting job is not so easy but we make it easy for our customers. Relocation services include a wide range of internal processes to transfer employees and their entire departments of the company to a new location. A new office of a company presents a creative step in the development of a business, with a new place and fresh environment providing new opportunities. But not hiring good services provider will eventually be a risk for you.
SINGH MOVERS is the leading choice for the people of Melbourne. We are one of the best and known OFFICE REMOVALISTS in Melbourne. From the packaging of the stuff in your old office to the unpackaging of the stuff in your new premises, we, at SINGH MOVERS, are responsible as the post of OFFICE REMOVALISTS. Moving up a business place with SINGH MOVERS OFFICE REMOVALISTS is simplest process for the staff.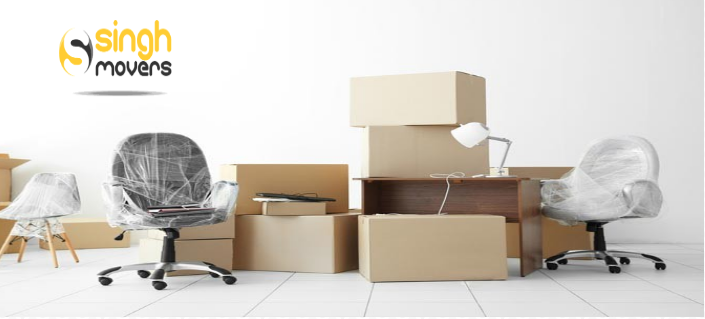 SINGH MOVERS NAME IS SYNONYMOUS WITH SUCCESSFUL OFFICE RELOCATION
Your business and office is your first priority. Providing best work to our clients is our first priority. So, just hire us and sign a contract with the best OFFICE MOVERS. Office relocation includes things like office couches, tables, chairs and etc. You after hiring us need not worry about the transfer of all the heavy materials as we assure you a safe and secure delivery to your new office.
For many people, this relocation service is not easy but with SINGH MOVERS, secure storage facilities are available. Singh packers and movers understand their client's business and provide them with the fastest service in the whole of Melbourne.
When you're in the mid of relocating your business and are looking for the trusted OFFICE FURNITURE MOVERS who know well how to do the required job, then hire SINGH MOVERS for your work. You are now on the perfect platform to avail the quality services.
SINGHMOVERS is there to assist and make your office stuff move easy and swift with time, whether it is the shifting in the same building or is interstate office moving. Our main agenda is to provide our clients with the optimum OFFICE REMOVALS service. Our teams are stuffed with the fit and well-trained members who understand the care while shifting the equipment.
HIRE THE SERVICES OF THE BEST OFFICE FURNITURE MOVERS IN MELBOURNE
Making up a final decision of shifting your office or factory premises, with large and heavy equipment? Are you worried as lots of important files to be shifted without any damage? Then, now Melbourne residents and professionals, your search ends as SINGH MOVERS provide you with the optimum OFFICE RELOCATION services. We are the best packers and movers Melbourne who can shift your goods safely and securely to any place. In relation to the OFFICE RELOCATION in Melbourne or to the other parts of the country, we are responsible for the secrecy of all of your stuff.
We completely take care of all of the precautions possible for your every heavy and light stuff. Even in the case of industrial machinery shifting, our OFFICE REMOVAL services ensure you quality and on-time work. We understand that time is very significant in everyone's lives and we ensure you the speedy packaging, shifting and unpackaging of the materials on time. We are famous for our quality services available at the cheapest prices. OFFICE MOVERS available at SINGH MOVERS with heavy trucks, quality packaging material and timely delivery. Every move is unique and with our reasonable prices, we want to make sure our quote suits your expectations and your budget.
We, not only help you in moving the stuff but also with the best packaging of the smallest to largest materials. It depends on you what type of packaging you want us to do but we ensure you with the optimum packaging of kinds of stuff. However, there are many packaging and OFFICE MOVERS available, but we endow you with the pocket- friendly and quality transfer of the goods.
COUNT ON SINGH MOVERS OFFICE REMOVALISTS FOR ANY TYPE OF OFFICE RELOCATION SERVICES
OFFICE MOVERS have to do plenty of hard work but it varies from company to company and prices to prices. OFFICE FURNITURE MOVERS at SINGH MOVERS endow you with the solutions to each and every problem whether it be of pricing, quality work, or on-time delivery.
We are well-known in Melbourne with the following services we provide to our clients:
FAST AND SWIFT MOVING SERVICE :
We, at SINGH MOVERS, make our clients pretty sure with our quality work as we make them comfortable with each step of the OFFICE RELOCATION with our 24*7 moving service.
HEAVY TRUCKS :
We have heavy trucks in our company so as to shift every piece of the place in the easiest way. From the heavy tables and chairs to the important files, we are responsible for even a single piece of sheet.
PERFECT PACKAGINGS:
Shifting of the stuff is not only to pick it up, load and shift it. But before shifting, each good need to be packed properly and then to be shifted. We are already one of the known OFFICE MOVERS with nice packaging in Melbourne.
CHEAP OFFICE RELOCATION SERVICES:
We beat all of the pricing of the leading companies as we provide quality work at the cheapest prices in Melbourne. If you are in search of the pocket-friendly office moving service with fast and swift delivery then SINGH MOVERS should be your perfect choice.
10+ years of experience:
SINGH MOVERS is not only known in recent years for its work but is providing with the quality service from past 10 years to the Melbourne residents and professionals. Our year of experience has provided us with great skills in moving professionalism.
Get free quotes, 24*7 services, and quality service from SINGH MOVERS- the leading professionals as OFFICE REMOVALISTS, OFFICE MOVERS and OFFICE FURNITURE MOVERS.