BEST REMOVALISTS SYDNEY
Are you looking for the best removalists Sydney based company? Then, You are in the right place - Singh Movers and Packers provide local or interstate removalist services in Sydney with the best quality, at an affordable or cheap price. We have a wide range of services to move anywhere on the continent. This makes us the best removal company in Australia.
We understand how exhausting it can be to shift or relocate. So, we offer our best removal services such as dismantling and packing of furniture, delivering it in a safe way to the desired location and reassembling it at the new place. Our team of expert movers works with extreme professionalism. They have many years of experience and take care of all your belongings.
Singh Movers and Packers aims to provide you with excellent furniture removalist services for complete satisfaction. For that, we work systematically. Planning is one of the crucial steps in the whole process of shifting. It results in efficient working and easy commuting. We pre-plan the whole move and begin the process only after you approve the plan. A basic survey is carried out by the team before shifting and all your requirements are included in the plan.
As a budget-friendly, cheap interstate best removalists Sydney company, we provide our best services at reasonably low prices. There are no extra charges after the completion or any hidden charges. Our company has a policy of being completely transparent with its customers.
Once we have received an inquiry, we will give you a quote and all the basic details related to the move. The goal is to make the process of moving a memorable experience for you and leave you completely satisfied.
Our pride is the quality of service we offer to our customers. The material used for packing is eco-friendly and of the highest quality. We take care of your valuables and pack them safely so that no damage is caused. The interiors of our moving trucks are designed in a specific way to avoid any kind of harm or damage. Your goods are in safe hands as we are a trusted removal company in Sydney.
Services Offered By Best Removalist Sydney:
Our professional services are unmatchable in the entire country. You can find numerous services under one shed of the interstate removalists in Sydney. Singh Movers and Packers assure you that quality is not compromised for moving services.
The Best removalists in Sydney build a clear and trustworthy relationship with our clients as we provide great services to them. With years of experience in the removal business, our staff is trained to handle the moving process and solve any problem if it occurs. Some of the major services provided by us are:
House Removalists:

Big or small - shifting to a new residence can be stressful. It requires workforce, time management, and most importantly patience. We can help you relieve stress with our great job. The team plans the whole move while incorporating all your demands and requests. Then they pack all your belongings under your direct supervision. Reaching your new residence, we offer our services to help you reassemble and redecorate your place as per your wishes. We make sure that all the plans are stress-free and under the budget that has been decided by you.

Office Removalists:

Are you planning to expand your business and move into a bigger workspace? Relocating the office can be exceptionally time-consuming. It could result in loss of work and wastage of time. You can hire Singh Movers and Packers the

Best removalists in Sydney

to make the relocation possible without any stress. As per your needs, our team designs a thorough plan for shifting the office. This way there is minimum impact on your business. The whole process is monitored by our experts.

Furniture Removalists:

Heavy furniture, fragile glass items, and expensive appliances need attention and extreme care to protect them from any damage while shifting.

Furniture Removalists Sydney

has a wide range of professional tools to dismantle and reassemble all kinds of furniture.
​Our reliable team of professionals makes sure that the furniture is packed safely and delivered to the destination. The team unpacks and reassembles the furniture for you and helps you place it as per your instructions.
Why Choose Singh Movers And Packers - Best Removalists Sydney?
Local and interstate services:

We offer both - local and interstate removal services. Our networks are widespread and deeply rooted which makes it easy for us to relocate anywhere in the continent. Our company can help you relocate be it a suburb, city, or country.

Affordable prices: Singh Movers and Packers

are the best movers in Sydney's reliable removal company that provides the best removal services at affordable prices. We believe in complete transparency and charge no extra costs or hidden charges. Our quotations are fairly planned and flexible. The charges can be customized according to your needs.

Trustworthy Removalists:

Our company believes in building a reliable and trustworthy relationship with its clients. We know how much your belongings mean to you and so we pack them with utmost care. You won't regret your decision if you choose Singh Movers and Packers as your valuables are in the safest hands in the business of furniture removal.

Professional Staff:

The staff of Singh Movers and Packers is highly professional. They have years of experience in this business and know how to do the job flawlessly. A skillful team is trained in the new recruits for months before letting them do the actual job. They have full knowledge of how to use professional tools and how to pack and unpack anything efficiently.

Storage Facility:

Singh Movers and Packers best removalists Sydney Company have numerous storage facilities in almost all the major cities in Australia. They are all fully secured with CCTV cameras that cover every corner of the facility. The option is offered to the client to store their belongings here for as long as they want at a fixed rate.

24*7 Availability:

Any problem related to shifting can be solved by our 24*7 available customer care service. All inquiries are responded to on time by customer service. Our team is professional movers to help you and assist you with any possible complications.

Use of only professional tools:

Handling heavy furniture is not an easy task. Only with the help of specific professional tools is it possible to carry out the move. Singh Movers and Packers are well equipped and have all the necessary tools for relocation. We also use only eco-friendly packing material of high quality to keep all your belongings safe and secure

.

Safe and secured services:

The safety of your belongings is our topmost priority. We don't take unnecessary risks or chances that compromise the well being of your goods. We pack your goods with the utmost care, keep it safe while traveling, and carefully reassemble it once it has reached the destination. Your goods are in the safe hands of the team of Singh Movers and Packers

Movers Sydney

.

Insurance of the goods:

The best possible service any removal company can offer is ensuring your safety. We make sure that no damage is caused to your goods while packing or traveling. But in case it happens by any of the removalists Sydney team members, we take full responsibility and compensate for it in every way possible.

Stress-free moving experience:

We comprehend how difficult and stressful it is to shift your house or office from one place to another especially when there is little or no help. That's why we are here to help you and make it easy for you to settle in the new place. Our aim is to make relocating a memorable experience and not at all stressful

.
We Do Not Charge You For:
Fuel costs:

Singh Movers and Packers do not charge you for the fuel cost. This means that you are not required to pay for the fuel consumed by trucks during the moving process. While some companies categorize it under hidden charges,

Cancellation:

Sometimes, you might have to cancel the move for any reason or maybe reschedule it for some other day. We do not charge you for that. You might have some other task to perform or reconsider the time of traveling. The reasons can be countless for canceling. We understand that and take it into consideration. You can reschedule the day and time of the move as per your wish.

Last-minute bookings: Shifting or relocating involves many tasks. We accept if there is any last-minute booking for shifting. You make an appointment a month prior to the move or an hour before, our procedure is the same and we do not charge an extra dime. It is our job to provide you with the best of services as per your schedule.

​

Weekends or public holidays:

Many people prefer to shift their houses or offices on weekends or holidays as they have ample time and no work stress. the best removalists Sydney Singh movers are at your service, we do not charge anything extra if you wish to move on a weekend. Our services are available on all days of the week. So you can plan your schedule and not worry about compromising other work for shifting.

Furniture dismantling and reassembling:

Sometimes, heavy furniture is needed to be dismantled so that it can be easily packed and delivered. It requires patience, special professional tools, and skills that our team of experts has. Our professional movers to dismantle and reassemble any piece of furniture efficiently without causing any damage.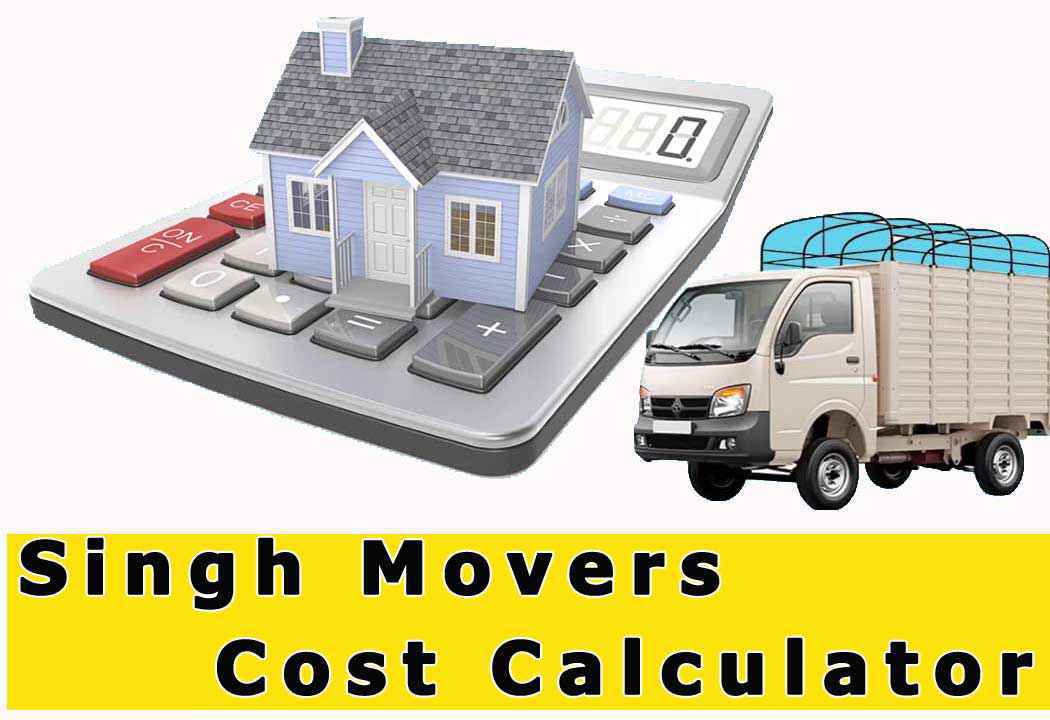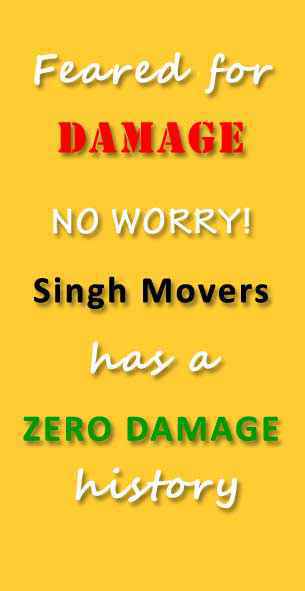 QUICK LINKS
Our Valuable Customer Feedback
I have moved a lot over the years and had many bad experiences. Singh Movers were on time, efficient and professional. There was no damage to my furniture, the team were friendly, considerate and overall a pleasure to deal with.
But man is not made for defeat. A man can be destroyed but not defeated.
I have not failed. I've just found 10,000 ways that won't work.
Melbourne
Sydney