Need Hard rubbish removals and cheap Hard waste collection service? Make sure you trust the experts at Singh Movers, we pride ourselves on delivering reliable service, affordable pricing, and flexible pick-up times that most of our competitors simply cannot match.
Do you have a huge pile of hard rubbish at home and office? Are you looking for reliable removalists that offer cheap and quick Hard Rubbish Removal Melbourne Service? Stop searching any longer because you have already reached the right place. At Singh Movers, we're proud to be Melbourne's number one choice for hard rubbish collection at their best price. We provide the best quality services among all companies and make it easy for you to dispose of bulky items. Our company can handle hard waste collection for items like:
Types of hard Rubbish and waste that we collect include: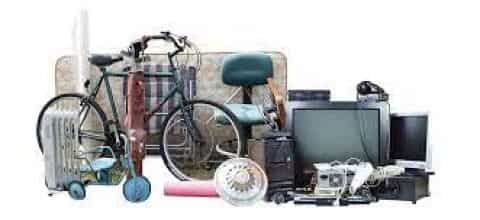 Household white goods (Fridges, washing machines, stoves, and so on)

Mattresses and bed bases.

General hard waste (old kettles, plates, and cups, toasters, Furniture, etc)

household furniture
If you want to remove 1 tree stump, bundles of sticks, or vines after you've cut back your garden or any construction site, we are the answer. We also provide our professional green waste removal service that can collect green waste regarding Hard rubbish removals for your houses, offices, building sites, and etc.
you can trust our company with Hard rubbish removal wherever you want. We have good experience and professionalism to handle the same amount of work. You do not even have to worry about the Hard Waste collection. At Singh Movers, we have a professionally trained team to remove your Hard rubbish. Our professional and experienced team is proud to do our job with full dedication.
We know and understand what people in Melbourne want from their Hard Rubbish collection Melbourne company. You just have to remember our name for all types of Hard waste collection from your home or for complete cleaning of your property and for junk removal. We will do any of these jobs for you with complete professionalism and with environmentally friendly techniques.
In case you have any old furniture, old appliances, unwanted white goods, electronics, green waste, debris at the construction site, or even some other type of rubbish; Singh movers is a Melbourne removalist company you can always trust. We will provide you with quick, cheap, and hassle-free professional Hard rubbish movers in Melbourne in the shortest possible time. We also have our services throughout the Melbourne area. We serve all the suburbs of Melbourne with the same efficiency and professionalism.
Why We're the Best Choice for

Hard Rubbish Removal Melbourne

Service?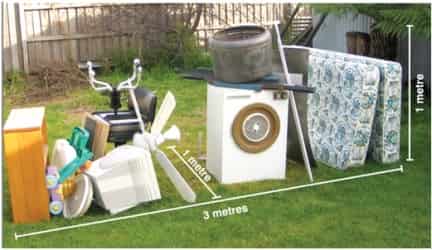 It is a service that our customers take on demand so that all the Hard rubbish can be removed from their business location or house. This helps to create space in your house that was previously consumed by that junk material and make your house or business location clean. We clear away large things in your house such as furniture, electric appliances, etc. along with it, we do complete cleanups of your house, and offer light destruction of your rubbish in various markets. We also pick up all Hard rubbish from all construction sites and clean the site nicely.
We can do anything and everything to clean your house or business. You just have to contact us and we will be there with our entire professional team with the right equipment.
You do not have to take stress now for the Hard rubbish which is being collected at your home. Let us do something in this favor for you!
We are a leading Melbourne best removalist company to provide these Hard rubbish removal services. We have the most affordable and reasonable price lists among all the removal companies in Melbourne. Along with such reasonable prices, we have customer satisfactory services. Our customers always receive quality services at the best price, in as short a time as possible.
The specialties of our company that you should choose us are:
Our dedicated workforce works all day and all night to make it easier for our customers. So you can call us for Hard Rubbish collection services at any time of the day. This gives you the flexibility to customize your schedule accordingly. We can do our job even early in the morning, late in the evening, or at any time in between, when you feel comfortable.
Singh movers and packers provide our reliable services at the earliest after you have been appointed to us. Because we work 24*7, we are able to provide satisfaction and quick services to our customers. We will come to the site as early as possible and will do the removal work at the earliest.
It doesn't really matter what type of rubbish you want to be removed from your house. Whether it is your electronic appliances, old furniture, old mattresses, damaged computers, old pool tables, dining tables, or something else. We are a company that you can have full faith in. We have all the right equipment to remove all types of Hard Rubbish from your house.
We recycle and dispose of all of your junk and trash in the right way. We have this green initiative in our minds so that all this rubbish causes no harm to our environment. We always recycle the trash properly so as to protect our environment and to form a healthy tomorrow. We have a commitment to provide the Cheap Hard rubbish removal Melbourne services to our customers with complete excellence. So do not worry when you hire us for the Hard rubbish Collection work at your home or office with us.
We are well-known and reliable removalists providing cheap hard rubbish removal services all over Melbourne. We have the best price guarantee with these amazing professional services at your doorstep. All over Melbourne, you will not get these Hard Rubbish Collection services at this reasonable and affordable price.
Our team members are professionally trained for these tasks of removing and moving. They are provided with all the essential equipment to perform this work. These tools add additional safety to the process of Hard waste removal and also provide a professional approach to rubbish removal. So, you do not have to worry about safety also.
Our company has a workforce that is well trained to make your rubbish removal with utmost safety. While removing your rubbish materials from your homes, they will never let your walls or floor have any scratches anywhere. You will not have to worry about any extra damage to your fresh goods while removing the older ones. They are in completely safe hands.
We have a workforce that is well-trained professionals to perform the tasks of removing your debris. They have safety in their hands. They do all the work carefully considering that no scratches or dents should be there on the walls or floor during the removal process.
How is our

Hard rubbish Collection service

different from others?
We are a Melbourne trusted company that provides its customers with the best and most professional Hard rubbish removal services all over Melbourne and it's all Suburbs. We are a well-known company due to the remarkable services provided by us with a professional approach. We believe in making our customers satisfied with our services and giving them the best customer experience.
Our workforce has all the friendly and honest professionals who make your work easy. We are a properly licensed, uniformed, insured team with all the essential equipment and trucks for various purposes. Thus, we are dedicated to handling any work of our customers as if it is ours. You will definitely experience an outstanding customer experience with our friendly moving men.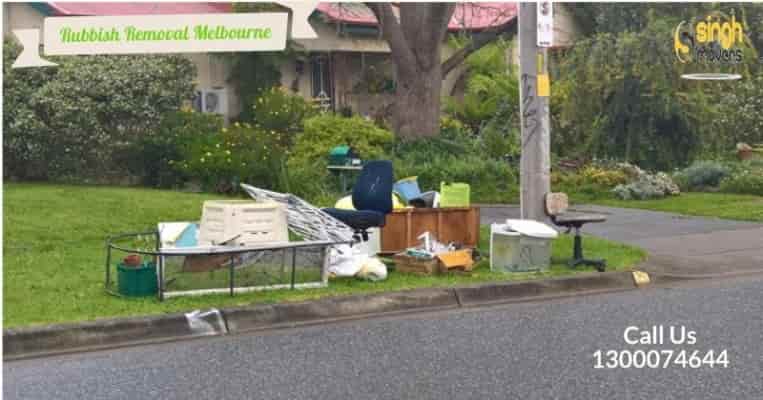 The

Hard Rubbish Removal process

of our Company.
The very moment when you reach us is the time we get to our work to provide you with the best quality services. We avail you with an estimate of the prices you will have to pay to hire us. And, do not worry about these prices. We have a well-designed estimation to provide you with the most affordable services. Also, we do not have any hidden charges that you will have to pay. All that we will take from you is completely mentioned in our quotations.
Our Hard Rubbish removal Melbourne professional offers a wide range of recycling, wastes disposal, skip bin & garden waste services from one convenient location.

Then we fix the time that suits you best. You can ask us to come and remove the rubbish at any time of the day when you are free.

Before coming to your place, we inform you that we will come so that we can confirm. When we arrive, you just have to show our team what items need to be removed from your house. Shortly after this, each team member in our company begins to perform his tasks.

Our well-behaving workforce will start working and remove your Hard waste. During the work of transporting the Hard rubbish to our trucks, our workforce shows extreme safety. This safety is to ensure that you do not cause damage to your belongings.

During the entire Hard rubbish removal process, you do not have to worry about anything as our team does all its work with professionalism and complete safety.
Need To Move Hard Rubbish collection?
━━━━━━━━
Just relax and let us take care of Everything.
Give us a call to sort out your move or make a booking and get a free moving quote online.
0470315183, 1300074644
​So, what are you thinking as yet? Go and hire the Singh Movers best hard Rubbish Removalists in Melbourne to make your Hard waste collection works easy. We offer our services in all suburbs of Melbourne with great efficiency and dedication. Contact us and take advantage of the best services!