Professional Office removalists
When it comes to office relocation, we are the best choice for you in this city of Melbourne. As all of us know, packing and moving is not an easy job and so many movers and packers are available, but hiring the best and quality Office Removalists Melbourne is the toughest task. We know how hard the task of office removal is. We completely take all the possible and necessary precautions for the safety of the goods.
Singh Movers has professional removalists who will provide you with the best Office Movers Melbourne services in a safe and secure way. Our Professional Movers will help you assemble and disassemble furniture and other desks.
We will help you with any trouble related to office moving. After hiring, we ensure you that your office move is stress-free to your new place. We know that you are worried about every item and that it should get no damage. After you hire us, we are responsible for a pin to a laptop safety. We have happy customers to whom we have already provided services and they have recommended us to their near and dear ones as they were amazed to see our service. Our work speaks out.
Office removalists with a commitment to care and satisfaction.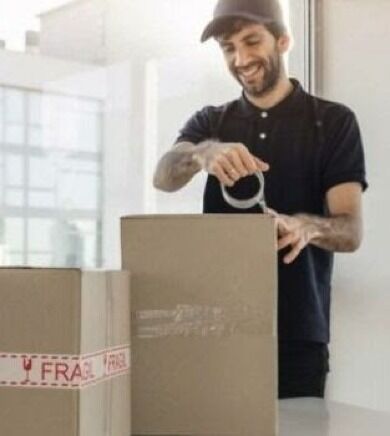 Experienced Office Movers
Trained, Professional, and friendly removalists.

careful disassembly and reassembly of bookshelves, computers, and furniture

Safe Shifting of all office furniture to our trucks using our customized furniture trolleys
Flexible Moving Schedules
Move according to your business schedule

Service Efficiency Guarantee
Whether you are moving locally or anywhere in Melbourne, Singh Movers will assist you at every point. We are also known as the best office movers in Melbourne and are ready to help you with the affordable furniture removal prices of the fabulous service.
With our Melbourne office movers, you will be stress-free and enjoy a cup of coffee with your family members. do not have to worry about any kind of work after you have hired us. We have successfully helped most of the residents of Melbourne in the office relocation job because we give them peace of mind and the fantastic work of removing offices. We will eventually transform your office removal work from monotonous and tense to the ultimate simple job. So do not think so much and hire our office Movers Melbourne service.
Reasons to choose our Office Movers Melbourne.
Singh Movers, office removalists Melbourne service should be your choice as we share a good reputation and offer services that are organized and designed according to your personal needs. So that you can hold onto your daily chores without having to deal with the burden of moving the office to a new place.
At Singh movers, you get office removalists Melbourne service that is well-planned and is done with well-equipped tools to avoid any hustle afterward. We provide every customized plan that has been designed according to their requirements and get their work done with the right safety and professional tools.
Our professional tools include a trolley, dolls, heavy blankets, a tool kit for assembling and dismantling home or office furniture, ropes, shrink wrap, etc.
Our goal is to provide you with budget-friendly office movers services that are worthwhile for the customer. We want to provide a budget movers Melbourne service that is not a hole in your pocket instead of giving you stress-free moving services.
Singh Movers and Packers Melbourne are trusted by many residents for their quality moving service at affordable prices. The company's main motive is to provide quality removalists service and also at feasible prices.
We offer seamless door-to-door packing, removal, and unpacking of your treasures. Without any wear and tear in the transition to saving you maximum time and letting you focus on your further move. You need to feel completely comfortable because your valuables will be moved quickly and easily.
We have shown all their charges beforehand to their customer in their company's quote. We do not ask you for any other charges for the sake of money. We just believe in providing quality work as we work for the success of this company and for the happiness of our clients.
We movers and packers Melbourne are a company of furniture removalists on whom you can surely rely upon for all types of removal services. You need not worry about your shifting process anymore, as we are fully insured removals in Melbourne and its suburban areas.
Last but not least, we also offer our clients another unmatched high-quality service - A Removal and Storage facility. If you are running lack of space or wish not to shift all of your goods at one go, please feel free to use our large vacant storage facilities, which are 100% safe and secured via 24*7 CCTV Surveillance.
Take worries off your mind by simply contacting Singh Movers and choosing to spend some quality time with your loved ones and let us do the rest for you.
Moving Office?
Call us TODAY at 0470315183, 1300074644, or request a call back by leaving your details in our contact form.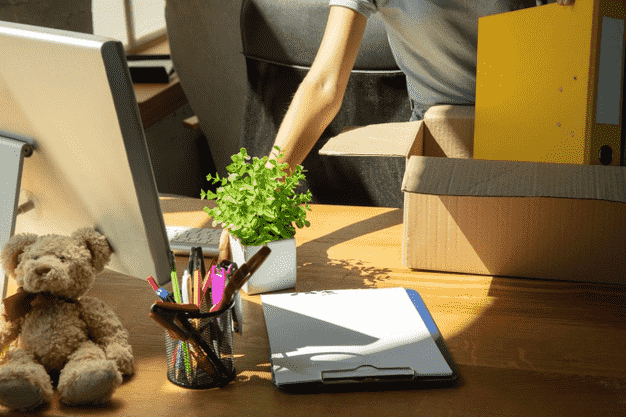 Count on Singh Movers, Office Removalists Melbourne to avail the fantastic experience of office removal at pocket-friendly prices. Hurry up clients and do not panic or think twice before hiring us.