REMOVALISTS Toorak
You all know how frustrating relocation is. Thus choosing Removalists Toorak is the best option you have. However, our service away from international freight we offer you first-rate level service.
Regardless of the type of removal process, we are going to carry out. We always focus on quality and then standard. You will get the best solutions for our service. We are experienced in offering door-to-door service.
We are leading Moving Services Melbourne in Melbourne. Our service points at our customer's satisfaction always. That's why we commit with complex service as well by offering an adequate solution to the clients.
Comprehensive moving services at Singh Movers:
We always move in the way that meets our customer expectancy. Alongside we also care for our customer's satisfaction. This is what made us to become topmost furniture Removal Company. At Singh Movers, you will obtain a perfect relocation process.
No matter whether you are locating your house or company, we stand in front and make the process stress-free. Our Moving Company Melbourne will be there to monitor all the process such as packing, shifting, transporting and landing on the destination.
We are the leading packers and movers service provided with plenty of services to satisfy our customers' requirements. You know you will get all these services at an affordable price. We never make our clients stressed in any case in terms of service as well as money.
Check out our Furniture Removalists Toorak services:
Here are the services we offer in our company. You can make use of any based on your requirement. Our professional packers and movers offer all these services in an excellent way. You will really wonder by looking at our service. They are,
1. House Removals

2. Office Movers

3. Piano Movers

4. Pool Table Removals

5. Hard Rubbish Removalists

6. Unique Furniture Removalists

7. Furniture Assembly Service

8. Interstate Removals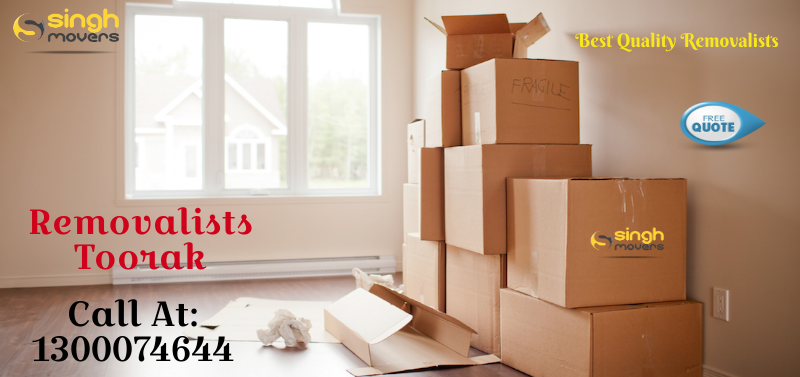 Stress-free service at Singh Movers:
We know how our customers feel when they about to move all the things on their own. That's why we come in as a solution for moving both individuals as well as industrial things. Certainly, you will get various benefits if you choose us. Look at the benefits,
Safest packing:
We have plenty of experience in packing and moving service. Therefore, we know how to handle things. In fact, we care for your items be it household or commercial items. Our professionals pack all your belongings securable.
We include things that make your items to stay as such as bubble wrappers, papers and so on. Our experts carry adequate boxes and then other tapes to make the items secure. For sure, your things never fall or broke since we pack it by understanding its radicals. Certainly, your belongings will be taken care of in our service. You can expect a safe landing from us.
Shifting:
When it comes to Moving to Melbourne, our experts make use of proper tools and equipment in order to protect your things. In a case where tools are not helpful then our keen packers and movers will step forward to shift on their own.
Your items will be measured and then shift in order to avoid damage and defects. Every time we used to scale out your belongings and then only start to shift it. It let our packers and movers to feel less tired even worked for hours.
Affordable price:
Perhaps other packers and movers look for the additional cost. We are not like others; we try to be unique in all the terms. As like while charging we ask what we worked. Apart from we stay away from asking for additional money.
The same scenarios come for hidden cost as well. Our service even never charges for fuel, depot and other things. The only cost we ask is doorstep service. Be it any sorts of moving process we follow the same because for us quality is main others follows next.
Proper service:
The moment you commit with our packers and mover's service, we start to do the progress. We send team professionals along with the manager to your place. They will look at all your belongings and layout the way to move the things.
None of your belongings is moved before your command. Only when you say "yes" to move the things only we start the process until our professionals remain quite.
Support service:
If you have doubts, you all set to ask our professionals by connecting with our support service. It is accessible round the clock. Thus, you can clear your queries without leading it to extend for long days.
Stress-free service:
Seriously relocating is a nightmare that everyone steps back and panic to do. We do not have such things since we love to do this process for our elite customers. We make our customers smile without making them trouble.
All you want to do is just sit back and then look at how we are moving your things in a seamless way. We maintain this sturdiness until the end of the process. That's why our customers connect with our service when comes to moving.
Friendliness move:
Our packers and movers are professionals and you can witness a friendliness surrounding when our packers and movers in your place. You can ask anything with us, Removalists in Melbourne never like if our customers hectic with any of our steps.
If you ask our experts they will completely explain each step involved. So you can have a clear mind thus throw your query with us.
Insurance at Singh Movers:
We always concern about your things then you do. That's why we always try to be excellent in all the process such as packing, shifting, transmitting and then safeguarding things to your place. Each of our steps includes safety and then alone look at other things.
You have to understand relocation includes various things. Most of the time we try to move all your things in a flawless way. In case, if any flaws occur then we will offer compensation for that. You never want to worry about the things that get broken.
No, matter how the items to damage. Our service provides precise compensation for the flaws. At the same time if the public accidentally faces any damage in our packing and moving service we pay for that also. So you will have a reliable moving process at Singh Movers.
How helpful are Singh Movers?
Time management is what the actual thing wants to carry out while moving things. No matter about the type of relocation this one is mandatory for a successful move. We keep it on all of our moving processes. If you have, doubts check out our previous moving projects.
No matter what if we promise to arrive by mentioning a time then you can surely expect Singh Movers visit. We never slip from this at any point why because it symbolizes our reputation. As like your things will also start to pack and move alongside.
When it comes to moving commercial things, our Packers And Movers Melbourne even do the packing and moving process at night. We know how valuable is your time so we never take too much and try to complete it shortly.
Our experts work round the clock and then finish the process in the proper way. None of your things will get miss we will pack outright and then make you feel convenient likelihood for the household thing.
Toorak - A suburb of the city Melbourne
Toorak is an affluent inner suburb of Melbourne, which is located in Melbourne, Victoria, Australia. In the distance of 5 km, this suburb is located to the southeast part of Melbourne's central business district. The local government area of this suburb is the City of Stonington. According to the 2016 census, Toorak had a population number of 12,909. The name Toorak means to be wealth and privilege. This suburb is what wide and then remain has pride of Australia. This suburb has the highest property value in Melbourne and the most expensive in Australia.
Toorak fast facts:
Postcode: 3142
State: Malvern
Country: Australia
Surrounding Suburbs Around Toorak:
Richmond

Burnley

Hawthorn

South Yarra

Toorak

Kooyong

Prahran

Armdale

Malvern
Population according to 2016 census: 12, 909
Local government area: City of Stonnington
State Electorate: Malvern
Federal Division: higgins
Distance From Toorak To Singh Movers Melbourne: 15 km or 20 minutes by car
Distance From Toorak To Melbourne CBD: 5 km
Relevant Links:
https://en.wikipedia.org/wiki/Toorak,_Victoria
https://en.wikipedia.org/wiki/City_of_Stonnington
Best Movers and Packers – Singh Movers
Our Movers and Packers Melbourne know how much you invest in each of your belongings. Thus, we always show solicitude on all the things in an accurate way. In the matter of moving things, we keep on monitor the safety and then arrangements. Be it any occasion our professionals never slip from this since our customer's satisfaction and happiness is our goal. We work to the core in order to attain our goal. Our history has not any relocation records that end unsuccessfully. We bring the best and make impossible into possible by offering a proper solution for the moving process. All the steps and then the procedure we carry out on relocation focus on your belongings' safety. With Singh Movers, you meet an ideal relocation process regardless of the service type.
Move with Us for Easy,Affordable,Quality Removalists Services Australia Wide.
Contact Us For Free Enquiry and to Arrange a Free Obligation quote.
For more information on furniture removals and Storage Services don't hesitate to get in touch to one of the Expert Team Members or representatives on 13000SINGH OR 1300074644 for a free obligation quote from the Singh Movers Team, simply fill out our quick quote form or write an email or call us directly as per your convenience. Our Head office is located in Melbourne and Singh Mover's offices are spread across over other major cities: Sydney, Adelaide, Brisbane, Canberra, and Perth.