REMOVALISTS CALDER PARK

Removalists Calder Park is a company of furniture removalists transport of non-dangerous goods and non-perishable products. We have specialized personnel and the necessary technical means to make the task of resolving, move quickly and efficiently. The new demands of the modern world, both in the workplace and in the personal, sometimes require the change of address from one city to another and therefore move all the furniture and household appliances with Removalists Melbourne.
We are a company dedicated to the moving sector in Calder Park and outside it, with more than three years of experience making moves throughout Melbourne and throughout Australia, both individuals and companies and all under good care and treatment quality call us! We will give you good quotes and several offers for new customers.
Services of Singh Movers
We are a company with extensive experience that adapts to the new needs to offer our customers a quality service at competitive prices. We are dedicated to transportation and moving with vehicles up to 3500kg. Furniture Removalists Calder Park we are experts in transportation, so we are very careful with what we transport. Whether you require a moving company to move your assets to a new home or office, our Movers and Packers Melbourne offers everything you need to complete your claim in both cases. In a fast and efficient way, we pack, load, safeguard, transport and unload your belongings, without ever neglecting the care of them. We provide services to families and businesses.
In Singh Movers, we offer fast, economical and responsible removals and freights. We assemble and disassemble your furniture, we pack and protect all the furniture and belongings of your home.

At Singh Movers, we can handle all your moving needs, both homes and offices. Whether you move within the city or to another community, throughout Melbourne, we cover everything.
I know that removals can be tedious and overwhelming, because of our experience in removals we know what we do and adapt to new technologies, making the service more pleasant, easier and more bearable. Our service is the fastest and most effective. Supplementary data in Singh Movers moving out for our ability to adapt to the client in every situation, every client is different and therefore every move is different ... we try to serve the best you can with the same quality and variety. Our company dedicated to the service of freight and removals. You will choose us for our professional work and the excellent treatment given to the client, as well as for the efficiency and speed with which we perform the services. We are young and experienced professionals, we accept your help as part of the payment, we provide boxes and packaging material if you wish. We make budgets without cost, quickly; for small shipments, we make the budget at the moment.
Services of Furniture Removalists Calder Park
We are not limited to moving your belongings from one place to another. Know all the services we provide.
Our company also have the necessary material to move furniture through a window. Make a move is something that almost everyone brings us head, as it is quite heavy empty all the cabinets, prepare boxes, pack everything and find the best removal company to handle the transfer. But the removal companies are not only responsible for the transfer, but there are also many more services that will make your move is not as cumbersome as at first seemed to be. Let's see the main services provided by us:
Visit your home - A person from our company will go through your home, free of charge, to see all the belongings that you have and to be able to prepare an exact quote for the move.

Budget - This service is also free, and depending on the volume to move can be done in the home visit and so you can assess everything instantly.

Packaging - Once the budget is accepted there are two options. One is that the company provides you all the boxes and packaging necessary to keep everything safe, and the other is that the company itself is responsible for packing all your belongings so they are as safe and professional as possible.

Removals for hours - It is the most usual way of charging and also the most profitable. We also have the necessary material to move furniture through a window if they do not fit in an elevator or staircase.

Assembly of furniture - Although it is not a service provided by all companies, there are many that have qualified personnel to assemble the furniture once they reach their destination.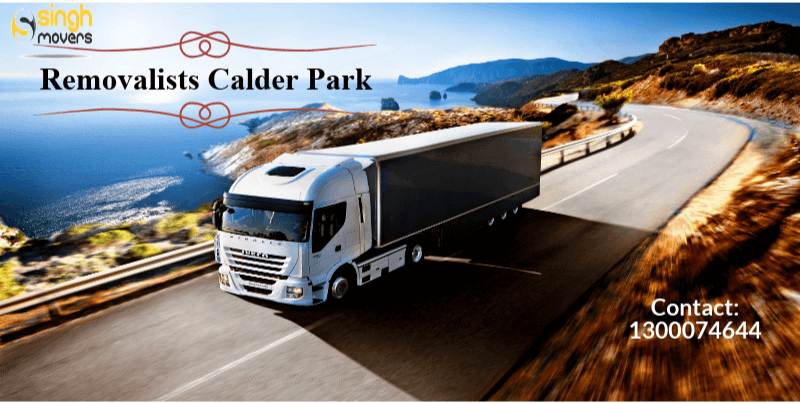 How much does it cost to hire Furniture Removalists Calder Park??
The offer in the sector of the removals is very wide, innumerable companies offer multiple services, which can be contracted according to the needs of each person. These costs vary and are affected by additional services such as packaging and storage space.
What moving service can I hire?
Companies specialized in moving from one home to another provide a wide range of moving services. Singh Movers are trained to handle any element or situation that the client needs. With a wide variety of options, you can plan a customized moving project, everything depends on the specific details and needs of the client. However, you can always get a service that meets your expectations and meets your needs. Below, we include a list of the different services that the moving Singh Movers offer and explain what each one implies.
Moving house -

The specialists will take charge of everything related to the transfer to your new home. It does not matter if the new house is just down the street or in a new city hundreds of kilometres away, the removal company will help you quickly and safely transport your belongings to your new residence. The attention provided by the experts of

Movers Melbourne

in moving, loading and transporting your belongings, is a guarantee that everything will be easy and comfortable.



Office moving -

Moving specialists can also manage your project if you are a business looking to move your office. This service plans and manages various aspects that minimize the impact on business activities. Through the assistance programs for the transition of employees, the renovation of offices and the removal services ensures that the movement of the office easy. In this way, furniture, equipment, files and employees are relocated in reduced periods of time and in a comfortable way by

office Removalists Melbourne.

Furniture removals -

Have you saved everything and just moved some pieces of larger furniture? Or have you recently sold a sofa and need to deliver it to the new owner? In any situation, the

Furniture Removalists Melbourne

have the human and logistical resources to ensure that their furniture is transported without any type of damage. We have packing and transport techniques. Make your furniture move now without any problem.
International removals - Singh Movers

have the ability to move your goods abroad will be able to make this important moment in your life a much easier process. The

Cheap Removalists Melbourne

that carries out international removals offers from the coordination of shipments to the assistance for your adaptation to a new culture. A moving company will help you even with the most difficult international removals



Packaging services -

Moving companies provide professional packing services to ensure that your precious possessions are safe during transportation. The workers of the

Removal Company Melbourne are fully trained and use wrappings, boxes, tapes and covers to adequately protect and pack their belongings. In general, the removal companies are only responsible for the items that have been packed by them, therefore, it is an important service that you must take into account when hiring a mover.

Materials for packaging -

Many transportation

Moving Services Melbourne

have a wide variety of packaging materials. These are usually for your own use, although they may also be available for purchase. Depending on the company and its package, the cost of the packaging materials may be included in the price of the packaging services requested.



Specialized removals -

If you possess fragile antiques, large and delicate items, such as an old grandfather clock or works of art, you will need a specialized move to transport these items. Specialized removals are made with the help of an experienced work team of

removalists Melbourne Northern Suburbs

and also through the use of specialized tools and materials, such as elevators, cranes, and padding. Your valuable items will be in good hands!



Removals of pianos -

One of the most common requests for removals is the transfer of pianos. Pianos require more than just lifting and loading in a vehicle, they need adequate padding and lifting equipment to ensure that they do not suffer damage and remain in perfect condition and tuning. The specialists

Removalists Melbourne offer this service so that your instrument remains in perfect conditions.
The Suburb of Melbourne- Calder Park
Calder Park, a suburb of Melbourne, Victoria, Australia, is located 22 km north-west of Melbourne's central business district. It is located within the City of Brimbank local government area. Located between the Calder Freeway and the Bendigo railway line, there is no residential accommodation within the border of Calder Park, in which the only structure is the Chapel located near the Calder Park Raceway. It is located in the northern half of the suburb, in which the southern half is with open plains, which are adjacent to the neighbouring Tailors lakes. The land situated between Raceway and Tellers Lake has been zoned for future industrial uses and has been shown in some maps as a future industrial estate. Development type is restricted due to the alignment of the Melbourne airport and the other runway project of its planned future.

Calder Park Fast Facts
Postcode: 3037
State: Victoria
Country: Australia
Distance from Calder park to Singh Movers Melbourne: 53.1 km or 1 hour 26 minutes by car
Distance from Calder park to Melbourne CBD: 22 km
Local government area: City of Brimbank
State electorate: Sydenham
Federal Division: Calwell
Surrounding Suburbs Around Cadel Park:
Hillside

Diggers Rest

Keilor North

Calder Park

Sydenham

Taylors Lakes
Relevant Links:
https://en.wikipedia.org/wiki/Calder_Park,_Victoria
https://en.wikipedia.org/wiki/City_of_Brimbank
Move with Us for Easy,Affordable,Quality Removalists Services Australia Wide.
Contact Us For Free Enquiry and to Arrange a Free Obligation quote.
For more information on furniture removals and Storage Services don't hesitate to get in touch to one of the Expert Team Members or representatives on 13000SINGH OR 1300074644 for a free obligation quote from the Singh Movers Team, simply fill out our quick quote form or write an email or call us directly as per your convenience. Our Head office is located in Melbourne and Singh Mover's offices are spread across over other major cities: Sydney, Adelaide, Brisbane, Canberra, and Perth.