Removalists Ivanhoe East
If you are in search of the leading Removalists Ivanhoe East, then your search must end with Singh Movers And Packers as we will be your present and future choice always. We are a one-stop solution for your various types of removals whether it be Furniture Removals, Office Removalists, House Removals, etc. We are having years of experience serving the people being Movers And Packers and making their experiences the interesting and memorable one.
Ivanhoe East Furniture Removalists is a high demand nowadays as everyone is busy with their own schedules and we will help you with your every move. Ask our customer care executives if you are having any type of doubt regarding any move. Clear your all doubts with Singh Movers and hire them to avail the services from the best Ivanhoe East house and office removalists service. We are the only professional Movers And Packers who will undertake your packing, wrapping, loading, and unloading of every material.
With Singh Movers Melbourne, your move is of superior significance to us as we understand the finest details involved during every type of move from the packing to the shifting. Each and every move is initiated differently and every move has its unique demand which needs to be fulfilled by the skilled professionals having ample knowledge of the concerning move. Singh Movers is responsible for making your move go smooth and safe. We are responsible for the safest delivery of your materials to your preferred new location.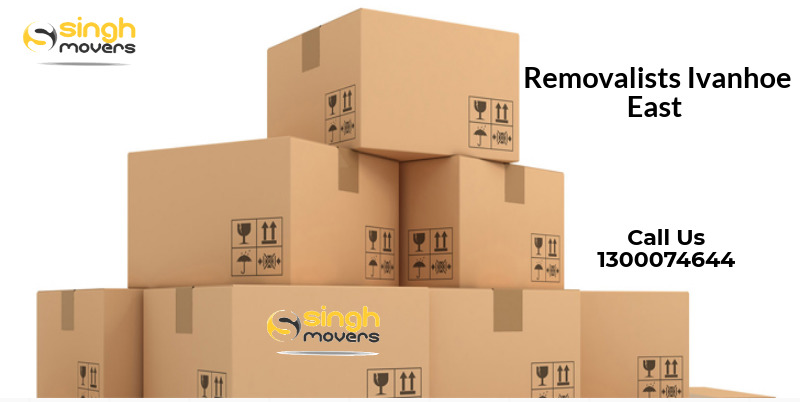 Why Singh Movers is the Best Choice for Ivanhoe East, Vic, Melbourne Removalists?
So, as to free yourself from all of the stress of the Furniture Removals, hire Singh Movers Melbourne based removal company that will make your Ivanhoe east move an easy task with the help of their skilled team members. Asking your relatives to help with the removal job is quite weird. So, to save yourself from all the types of hustle and bustle of any type of move. We will help you in every possible way. Your choice should be Singh Movers for the Furniture Removals Ivanhoe east service because of the following reasons:
Singh Movers is believed for their quality service at affordable prices. We endow our customers with all the facilities at the minimum price possible. Charging low doesn't mean our work quality is not good. It is just our company's motive to offer their customers all the services at a low-cost so that the prices won't lay heavy on any type of customer's pocket.
Now this is a major doubt in every customer's mind as many other service providers promise to shift the stuff on time but do not do so. Singh Movers is fixed with their timings and do not disappoint their customers. Our timely delivery will always put a smile on your face.
Singh Movers can be fully trusted for the safety of the stuff as they plan, pack, and unpack the stuff using professional tools and by undertaking proper safety measures. Have faith in us and call us to hire for the Ivanhoe east removalists services.
This is a major important thing that customers always want to know whether the service of the company is good or not but our Google Reviews says it all as our customers have happily published reviews who were fully satisfied with our service.
We along with furniture removal provide many other facilities like office relocation, moving interstate whether an office or a house, storage facilities, etc.
Singh Movers is a company of Movers And packers at whom you can rely upon for all sort of work as we do all the work by ourselves itself once you hire us. Though there never happens any sort of trouble if sometimes it happens for the goods in transit, we pay up to $100,000. On the other hand for any harm to the public, we pay for the public liability around $10,000,000.
We offer our customers one more important facility that is Storage Facility at Singh Movers. So, if at times you do not want to shift all of your stuff to your house, office, or industry, we have ample space for your belongings to be stored under CCTV Surveillance round the clock.
Specialized Services Of Singh Movers - Furniture Movers Ivanhoe East Melbourne:
To help you out with your Furniture Movers, We are known as the Best Removalists Melbourne who offers you a fit and skilled team who are the Friendly Moving Men. Our moving services do not charge you much but offer you the Budget Packers which won't disturb your pocket in any means. Singh Movers will help you in all types of your moves with reasonable packages including the professional and experienced packers and unpackers members who are hired on just your one call.
Our services cost in a way so that customers of any type or status can hire us easily. Our local and short distance removal services are also available all over Australia including the Removalists Ivanhoe Melbourne suburb So, hire Singh Movers with just one call, a mail, or book an assignation online with our live chat support.

Additional Service With Singh Movers:
No time or money wastage

No worry and stay relaxed

Feel Friendly with employees

Door to door service

Book on one call or mail or an assignation online

24*7 services

Trucks according to the client's need

Ivanhoe East - A Suburb City Of Melbourne
Ivanhoe East is a suburb of Melbourne, Victoria, Australia which is around 10 km northeast of Melbourne's central business district. Its local government area is the City of Banyule. According to the census of 2016, Ivanhoe had a population of 3,815 people. Two primary schools are located in the eastern area of Ivanhoe; Ivano East Primary School (IE.P.S.), a public school, and Mother of God Primary School (MOG), a Catholic school. Both the schools are located beside the Side Mother of God on Wilfred Road, and next to Ivanhoe East Primer, on Robin Hood Road, which is south of Lower Heidelberg Road. Mother of God announced in 2017 that it will be closed next year.

Ivanhoe East Fast Facts
State: Victoria
Country: Australia
Population: 3,815 according to the census of 2016
Postcode: 3079
State electorate: Ivanhoe
Federal electorate: jagajaga
Distance from Ivanhoe east to Singh Movers Melbourne: 20.1 km or 25 minutes by car
Distance from Melbourne CBD to Ivanhoe east: 10km

Surrounding Suburbs Around Ivanhoe East:-
Kew East

Eaglemont

Ivanhoe

Ivanhoe East

Bullen

Balwyn North