Removalists Edithvale

Furniture removalists Edithvale: Singh Movers and Packers

Removalists Edithvale as we are offering reasonable price of services. Singh Movers and Packers is one of the most affordable and all-time in service which has been in service for a long time with 24 x 7 service all the time and has been still the most preferred services when it comes to house removals or office removalists as a whole. In this service, we are adamant on providing you such a service which you won't find at any other place and along with that, the features which we offer won't be found in any other kind of service as we are a trusted removalists edithvale service, providing you with safe removals and safe relocation of all the stuff which you want us to transport.
Looking for Furniture Removalists Edithvale
Singh movers are one of the best choices in furniture removalists, movers and packers as we are offering reasonable price of services. If you stay in Edithvale, then you should call our service as our qualified help your situations like - treasure move, house relocation and antique items etc. and we provide the service at affordable price. Singh movers are one of the best services providing in removalists Melbourne. Our Employees are well qualified and your furniture is packed well and loaded professionally.
Furniture Removalists Edithvale Services
How Can We Help With Your Next Move?
Home Furniture Removalists Edithvale- The process of moving to a new house can be highly tiring and stressful. Without the basic knowledge and skills to correctly move, transport and store your furniture, you may make the task a lot stressful and harder than it needs to be. If you don't want to end up with an injured back or broken belongings, use the furniture removalists experts at Edithvale Suburbs Melbourne Removalists.
Servicing the Melbourne area, from the Edithvale suburbs right through to the city, you can be the fearless out team has the knowledge, expertise, and manpower to make your relocation a success as we can transport your unique items are like - old furniture, piano or pool table removalists. We will handle your furniture with complete respect and utmost care.
Interstate Removalists -
Singh movers with, as you begin this new chapter of your life, our unique service and accurate attention to detail will give you peace of mind.
House Furniture Removalists -
Singh Movers and Packers are professional and reliable Furniture Removalist Based in Edithvale, Melbourne and we are offering local interstate furniture removal services in Melbourne. Our professional Furniture Removalist making everything simple to you and making your move as peaceful as possible.
Office Furniture Removalists-
Singh movers are providing one of the best services for office furniture removalists in Edithvale and including all types of removalists services.
Special Items Removalists -
Piano removalists, billiards, and pool table removalists. In case you stay in Melbourne and choose our service is very relaxed. While shifting piano or billiards from one house to another house anyone doesn't be damaging your items.
Best Price Guarantee-
We are providing the best price guarantee. other company charges are very costly with the same service.
24 x 7 Moving Services -
Singh movers furniture removalists Edithvale are providing the 24*7 moving services with the same price in day or night working hours.
Fast-moving services -
Removalists Melbourne specially provides the fastest services in your location. At Singh movers, and our professional team is highly skilled and provide the best customers with the best solutions possible.
Heavy trucks -
We have to provide the best heavy trucks with your problem solving and provide the proper services in all types of boxes are available for your services.
Packing services -
We can pack all your furniture with the help of all types of parts like large or medium items. shrink wrap, bubble wrap, butcher paper roll, carton boxes, rental boxes, packing tape, packing a knife, acid-free paper, Archive Box, Packing Tape brown, packing tape clear, utility rope etc.
Furniture Assembles -
At Singh movers, most of your products are designed to be easily assembled or reassembled by you. However, if you need a hand, then we can arrange a professional service partner to collect your belongings for you.
Movers Melbourne -
If you stay with our family in Edithvale, Melbourne. So, call Singh movers services and provide the proper staff with your problems like- moving office and house, piano removalists, interstate removalists. Relax and stress-free services in Edithvale.
Using the highest quality packing boxes for a better move-
Using the highest quality packing boxes for a better move. We are offering best quality packing boxes with your situation solved proper. The benefit in using good quality packing boxes is the removalists can pack your boxes on to the truck faster if you use a clean set of packing boxes. So, this will help save your money in the long run!
If you we booked a move with us, check out our great range of boxes, for your large, small and fragile items. We also sell packing tape brown or clear, bubble wrap and paper to protect your valuables in transit.
Singh Movers team are professionals offer pool table movers, house removals, office relocation in Melbourne.in case you hire our Singh movers' team is the best services providing and Our staff is full of experiences.
Packing services in Melbourne –
At Singh Movers and Packers, we offer proper packing services in Melbourne. You may need a full packing or unpacking, or we can help you with one room, a few rooms or your last minute items. Our professional packing service can save you time.
Pack up your furniture, piano, and billiards anywhere in Melbourne the day before your move.

Unpack your boxes and put all your items away on your moving day.

Use our designed especially boxes to suit your items.

Pack for an affordable hourly rate.

Quick and easy packings.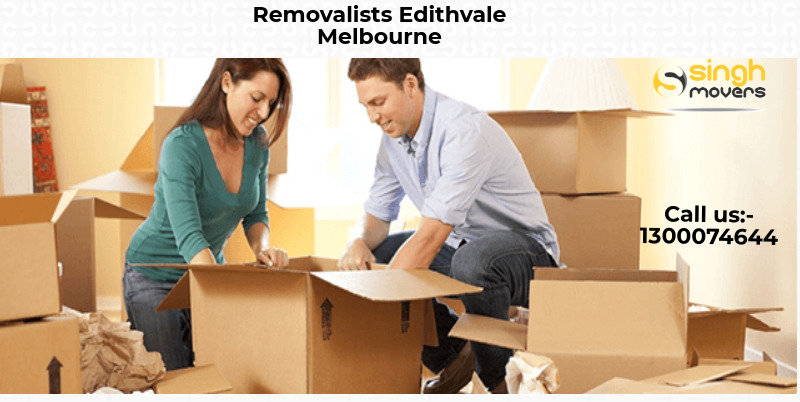 Providing Safe and Secure Removals for Edithvale VIC 3102 Suburb:
Singh movers are highly qualified staff can take away the hassle of preparing your house before and after your moving truck coming along, decreasing stress before the move and helping you to settle into your new home (dream home) quickly. even if you're too unavailable to pack or you just don't want to deal with the hassle of packing up all your belongings. We are a proper furniture removalists Edithvale service.
Why choose Singh movers and packers service:-
Anywhere Anytime services.

The professionals man-power you need for the size of your move.

40-60 capacity trucks, ideal for large moves.

Specialists in piano, antique and pool table removalists.

We can safely move your special items

10+ years of experience.

Door to Door charges services.

Perfect deal.

24 x 7 services.

7 Day a week service, in 365 days working service

affordable price.

free quotes.

satisfaction guarantee.

Damage-Free Packing, Transport, packing, and Unpacking.

Dependable and Reliable Relocations with Care.
Others Melbourne Removals Services From Edithvale
House relocation Edithvale

Movers Melbourne and office removals with 24 x 7 availability.

Relocation of heavy equipment, like piano removals or pool table removalists

Extra storage for anything extra which you want to get relocated.

Furniture removalists Edithvale.
Edithvale- A Suburb City of Melbourne
Edithvale is a suburb of Melbourne, Victoria, Australia, about 7 km from Edithvale district business with a population of 6017 people according to the census of 2011. The local government of this area is in the City of Boroondara and this place has a good residential area with local institutions all around and good public spaces at the same time.

Edithvale Fast Facts:
Postcode: 3196
State: Victoria
Country: Australia
Population according to 2016 census: 5,086
Local government area: City of Kingston
Distance from Edithvale to Singh Movers Melbourne: 25 km or 20 minutes by car
Distance from Edithvale to Melbourne CBD: 28km
Surrounding Suburbs around Edithvale:
Port Phillip

Aspendale

Aspendale Gardens

Chelsea Heights

Chelsea

Edithvale
Relevant Links:-
https://en.wikipedia.org/wiki/Edithvale,_Victoria
https://en.wikipedia.org/wiki/City_of_Kingston
We offer you a wide variety of long and short-term moving and packing furniture. Our professional teams' services are trusted or 100% satisfied and always, the cost of storing items and moving services totally depends upon what types of services, how many days you want to store your stuff and all problems are solved with Singh movers and furniture removalists Melbourne. Singh movers are one of the best and Cheap Removalists Melbourne and its suburb Edithvale. We have proper professional movers removalists specialize in furniture removalists, piano moving service, office relocation, pool table removalists services and more.
Move with Us for Easy,Affordable,Quality Removalists Services Australia Wide.
Contact Us For Free Enquiry and to Arrange a Free Obligation quote.
For more information on furniture removals and Storage Services don't hesitate to get in touch to one of the Expert Team Members or representatives on 13000SINGH OR 1300074644 for a free obligation quote from the Singh Movers Team, simply fill out our quick quote form or write an email or call us directly as per your convenience. Our Head office is located in Melbourne and Singh Mover's offices are spread across over other major cities: Sydney, Adelaide, Brisbane, Canberra, and Perth.