Removalists Eaglemont
Best Furniture Removalists Eaglemont Service: Singh Movers and Packers
Singh movers are one of Melbourne's best movers and packers offering the cheap Removalists Eaglemont service for those people who need to move in or out of Eaglemont with a secure, safe, and stress-free move. We offer reasonable prices for movers and packers than our challenger because our staff is professionally trained and we use the best quality equipment, which results in less waste, no damage to moving valuable items, which saves cost and time for our customers. Our professional movers specialize in the home furniture, piano moving, office relocation, pool table service, rubbish removals, and many more.
Formerly known as Mount Eagle, Eaglemont is a picturesque enclave situated between Ivano East and Heidelberg. The heritage-laden garden suburb was designed by Walter Burley Griffin, which was home to many famous Australian artists at the Heidelberg School of Art. Walking distance of first-class private schools, Yarra River, park, pedestrian, shopping center and a public golf course, Eaglemont, the average house prices in Melbourne are highest, breaking the properties is notoriously difficult for the market to break There are some qualities To sell. Eaglemont's small shopping strip includes a news / licensed post office, fruit shop, grocery store, and book shop with Eagle Bar.
Singh Movers are One Of The Popular Furniture Removalists in Eaglemont.
Affordable Services: Singh Movers and Packers is the best when you are finding the best and most affordable service at the same time because we provide the cheap relocation service in Eaglemont for all types of relocation. We are Melbourne's best furniture removalists Eaglemont service provider who serve the best service always. Our service focuses on customer values always.
Furniture Assembly: We can disassemble and reassemble large/medium furniture and other items. This is so important for items that are too big to move in one piece. This will avoid damaging walls and doors during your move. This would greatly increase the risk of damaging your furniture, doorways, and walls as the furniture is moved. That's why we recommend disassembling the furniture carefully. We mark the pieces correctly for easy reassembly when you arrive at your location. We are always best at our service and would always offer such services to you which are always outstanding and go according to your affordability. You can trust us with every kind of removal.
Move Heavy Equipment Easily: We have already mentioned that we can easily make sure your stuff is delivered properly and easily. It doesn't matter if you are moving heavy equipment or light, we can do it for you as a part of our service.
Packing Service: In our service, we also provide you with the boxes which we need in order to pack your stuff. Our packing service is exclusive and the best all the time. This means that if you are equally looking for the proper packing of your delicate stuff, we can do that too for you.
Professionalism: Our service guarantees you professionalism and we guarantee you that you are doing to be dealt with by such a staff that makes sure that each of your personalized demands is fulfilled properly. You would really like our staff and make sure you would work with them in future also.
12+ Years Experience: We have been in this service for more than a decade and have been having happy customers all the time. We really want you to know that you are with professional service with great reviews from every customer. So, just have peace of mind while we are at work.
Furniture Removals: We have specialized furniture removalists for you who make sure that every light, as well as heavy stuff, is relocated and sent to the proper place as per your needs. We can easily relocate your furniture for you with our 'all the time' in-service trucks which deliver everything which you want from a place to another.
No Depot To Depot Charges: Our service would never charge you for the depot to depot charges, and that's a promise to you. We include such charges in our service only and you are not supposed to pay for it at all and it is such a thing which we are including in our service only.
No Fuel Charges: Our service never charges you for fuel separately and never even asks you for fuel charges. It was and will always be on us as this is a part of our service during the relocation of your material.
Door to Door Charges Only: Our service charges you just for the relocation of your items, which means that you got to pay for the door to door service only, one of the main parts of our service.
Budget Movers Melbourne: We make sure that whenever you go for our service, we never charge you anything extra or whatsoever. We offer our services thinking about your budget and make sure our prices are reasonable. We always believe in customer satisfaction.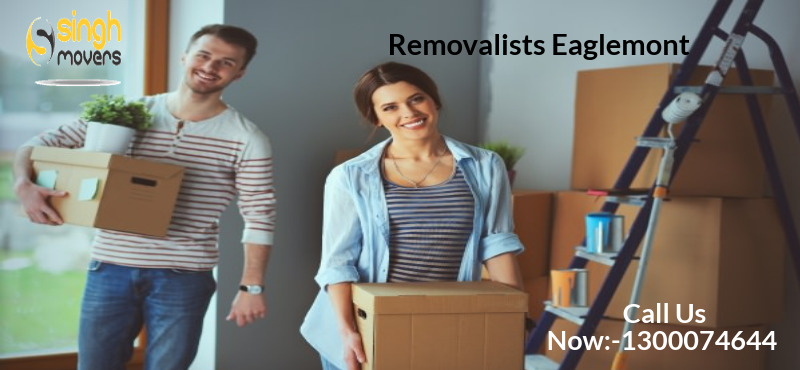 What do we offer for furniture removalists Eaglemont service?
As the top furniture removalists Eaglemont which you are going to love having your stuff delivered by. Here are some of the top features of our service:
The service of Singh movers is always personalized and dynamic at the same time as it offers a really rapid service.

This service takes care of even the minutest things in your stuff.

No hidden costs at all.

If you own a pool table, this Singh Movers official service would be a full-time pool table movers Melbourne for you.

You would easily get the feasibility of a transport facility for all your stuff.

It is a furniture delivery Melbourne with packing service and a door to door service.

This company would provide you with packing material on their own so that you don't have to worry about packing either.

It is a fully insured and secured company.

It is really a budget movers Melbourne for everybody.

There are no extra charges for any extra service or handling.
It doesn't matter if you need house removalists or furniture removalists service, you are going to get all these services included in everything which we are discussing here.
Singh movers and Packers is such a service which has been working as a moving company Melbourne for a really long time which includes the shifting on even the smallest things to the largest things without any kind of extra costs for any particular items which you would want to relocate.
Singh Movers provide Specialized Services, which include:
Furniture removals / House relocation Melbourne

Movers Melbourne and office removals at affordable prices

Relocation of extra or special things, like piano removals or pool table removals.

Extra storage for extra items in your items which you need to shift.

Furniture removalists Melbourne Eaglemont.
Hire professional movers who are well known in the suburbs of Eaglemont.
Singh Movers and Packers is not such a company that just focuses on service with respect to a business point of view. It actually takes really good care of the individual needs of a customer, which makes it more personalized and more efficient as well as trustworthy in the long run. Distance doesn't matter at all in this service. It doesn't matter if you have to relocate things at a shorter distance or even a long-distance, Singh movers and Packers won't let you down.
We are the most reputed company with regards to the office and house relocation Melbourne and are one of the most recommended companies by our previous customers. The best thing to consider is that our service is 24 x 7 and we work day and night to deliver you the professionalism which you want while shifting to a new place.
Singh movers have such a staff which is well trained and your furniture is packed and well loaded professionally and restrained, so the chances of damages during the moving are zero. If you are moving furniture to a new office or house, our local furniture removalists in Eaglemont, Melbourne is here to provide you with a stress-free, high quality, and value-for-money moving experience!
Eaglemont - A Suburb City Of Melbourne.
Eaglemont is a suburb in Melbourne, Victoria in Australia with its local government area located in the city of Banyule. According to the census of 2016, the population of Eaglemont was 3873 people. This place has a really good service and has good service for public transport all around, including a lot of local schools in the place as well as shopping centers and healthcare providers.
Eaglemont Fast facts:
Postcode: 3084
State: Victoria
Country: Australia
Population according to 2016 census: 3,873
Local government area: City of Banyule.
State Electorate:- Ivanhoe
Federal Division:- Jagajaga
Distance from Eaglemont to Singh Movers Melbourne: 20.6 km or 23 minutes by car
Distance from Eaglemont to Melbourne CBD: 10 km
Surrounding Suburbs Around Eaglemont :
Heidelberg

Heidelberg Heights

North Balwyn

Ivanhoe

Eaglemont

Kew East

Darebin

Bullen
Relevant Links:-