REMOVALISTS WATSONIA
Removalists Watsonia offers the service you to move anywhere within the Melbourne. Whether you want to move interstate or locally we provide you with the best service of removal. In big cities or countries, it is not so easy to move from one place to another. It needs more effort and time to move the household furniture or office furniture from your present home or office to the new office or dream home. Moving the goods whether it is lightweight or heavy weighted goods is not an easy task.
Singh movers and packers are the ones who provide you with the service of furniture removalist watsonia. We provide this service Furniture removalist is the one who provides the service of moving your objects and items from your current location to the new location. Our trained staff helps in various tasks like packing, wrapping, loading, unloading, assembling and rearranging etc. we not only provide you physical help but also provide the mental help i.e. giving suggestions and pieces of advice as you want.
If you are finding some special service provider of movers and packers then Singh Movers and packers are the best service providers. They provide professional service to their clients and also give some special offers and services to loyal customers.
Today, people have no time to spend on different things. Weekdays are so busy to an individual that they can't find enough time to move to another place. So furniture removalists Melbourne provides the service any time you want. We also help you to remove the stress of moving and make you feel happy and stress-free.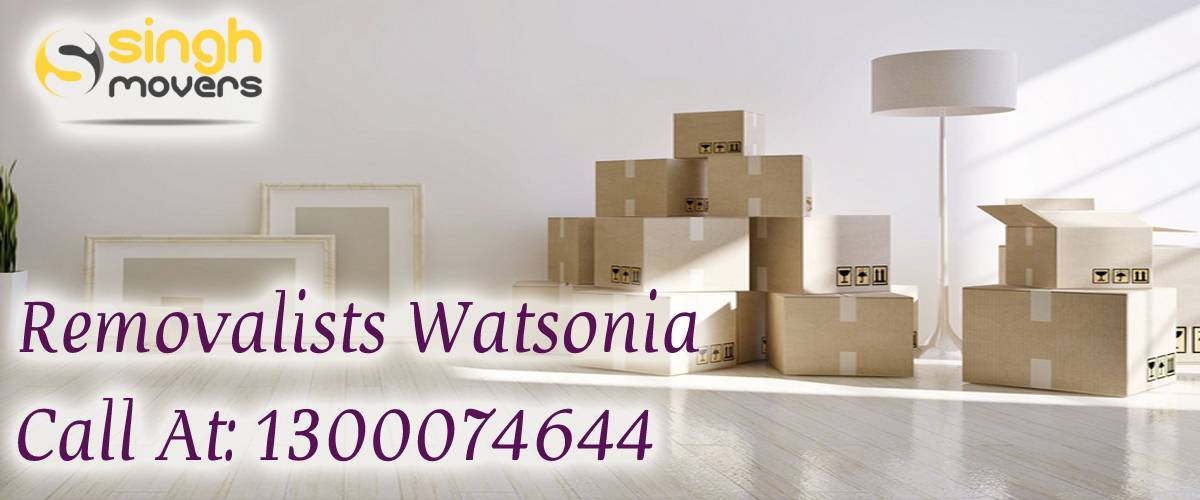 Who we are?
If you think appointing the specialists is a waste of time, effort and money and get the help of friends and family is better than hiring an expert. Then you may be wrong at this point because sometimes family and friends may not be free at the same weekend or same day when you need their help.
Moving of heavy items are not a task of an unprofessional or individual. You need the help of pool table removals Melbourne. They not only give you the help of removing the pool table but also the other heavy items i.e. billiard table, piano, bedroom sets and other heavy items. Movers and packers help you in moving the large as well as small items as per the need of the customer.
As customer satisfaction is our main aim and providing the best service to our customers is our first priority. Customers will not be forced to get the service in fact according to their needs and want we provide them pieces of advice and suggestions. We are the best removal company Melbourne.
If you are going to move your office from your current location to the other one whether within the city or interstate then a lot of work like dismantle, assemble, and arranging the furniture and other tasks are difficult for an individual and inexpert person. Office movers Melbourne are the one who provides you with the service of doing all the tasks of office removalists to its clients.
Students who are studying abroad have to move from one place to another place due to any reason and any emergency. So movers and packers for students is the service which is provided by the singh movers and packers. Sometimes students face difficulty to manage the work, study and removal tasks. We provide them special service in their budget and within their required time period.
Our main services: -
House relocation

Office relocation

Furniture assembling

Packing service

Interstate moving

Piano removal



Furniture Removalists Watsonia
Our team of professionals before delivering you the service of removal takes a bird's eye view on the location from where and to where you want to move. Our team takes full details of your location as well as the route.
You just have to contact the movers and packers to avail the service. After appointing us as your furniture removalist watsonia you need not visit us again and again. Our team of removalists come to you and takes a proper view of your site.
After viewing everything site and route and also the material we plan the removal process. We also take care of small and big items. We recognize which item has to remove easily and which items need more men and experts. We plan removal route and the process and watch which is the easiest way and the fastest and safe way to reach your new house or office.
Furniture moving company Melbourne helps in sage moving of heavy, large or bulk items. Pool table movers Melbourne helps you in moving these bulky objects like a billiard table, pool, sofas, bedroom sets, bathroom sets and many more.

Our furniture removal men are also known as friendly removal men who provide the delivery and moving service with great extend. While providing loading and unloading service a van and two men are provided for the service. The number of men and van can be increased as per the demand and situation of the customer.

If you are planning to move interstate then the service of interstate furniture removalist Melbourne provided by Singh Mover and packers. If you want to move in any state within Australia like Brisbane, Melbourne, Sydney or any other city of Australia then furniture removal service of our country is available there also.

As we are well aware that your articles are very expensive and breakable. Our furniture delivery Melbourne service helps you in delivering your articles timely and quickly from your current location to the other one.
What do you expect from furniture removals?
Our company provides all the services related to packing, wrapping, delivery, loading and unloading and so on.
Pre packing service- we provide prepacking services to our client. In this service, our team members came to your home or office location and pack and wrap the material. They come with a full toolkit in which tap, cardboard sheets, packing sheets, wrapping paper and tape, paper boxes are included.

Storage facility- they also provide you with the storage service. If you want to move interstate and you need a storage facility for keeping your goods safe and secure then Singh Movers and packers are the best service provider.

In-store, your material is safe and secure and also your material is kept under the CCTV surveillance. As you want to feel safe and secure related to your material. So we provide you with trustworthy and reliable staff to keep your objects secure.

We also provide insurance service to clients with the best insurance policy of a reputed insurance company.

You can also take photos and videos while packing and while unpacking. As we ensure you with the best packers and movers to the clients. Our staff members are well trained and expert with the necessary types of equipment.

We are also known as the cheap removalist Melbourne. Because we provide cheap service to our clients in their budget. We always keep in mind the budget of the client and provide them with the best service in their budget.

We are available for clients 24×7 hour, day and night and even on weekends. Sometimes you can't find the free time from your job on weekdays and free on the weekend. So we are available for you even on weekends.

We also ensure you that we will tailor your services whether your relocation is simple or complex, large or small. Our purpose is to provide you with the best service and make you feel happy.
Furniture Removalists Watsonia also provides some special services to loyal and regular customers. These services are given below:
Our loyal customers need not pay any extra charges or any depot to depot charges. As our employees also not demand these charges as per company policy.

Loyal customers also need not pay fuel charges. As per their need and loyalty, we provide them with this special service.

Our company's policy is not only to deliver removal service but also to provide some advice and suggestions to the customers related to their removal process and material movement.

Our company did not charge any hidden charges. Our packing, wrapping, loading, unloading charges all are written on our company's proposal or contract of the removal process.

Foreign Students studying here also need this service sometimes due to any reason. So we also provide them with this service as budget removalists.
Why should you choose us?
When we recruit our clients then we take proper police verification as well as a proper test of their driving and moving ability in check.

We take a proper medical test of each and every employee to check the medical condition of them. We also take regular medical check-up of the employee as much muscular work is needed in this job.

According to the size and volume of the material truck, van and men is provided for this service. The truck size varies from 3-4.5 tonne, 4-6tonne, 10-12 tonne, 12-14 tonne, 14-16 tonne as per customers requirement.

To make the removal process quick and efficient suitable number of the employee are appointed for the removal process.

We as best furniture removalist watsonia deliver our service on time and make you feel stress-free and happy.

In long-distance removal process, we try to accomplish our goal of delivery with 24 to 48 hours as per the deal and requirements of law and orders.

We provide our service in less coat and a cheap rate. So we are also known as cheap removalist Melbourne.

Our delivery men are regular in contact with the company as well as the clients. As the clients always need to know what is happening with their material. So we provide regular information about route, traffic and material condition.

We also keep secure your breakable items from any damage and wear and tear.
If you are looking for furniture removalist Watsonia that Singh movers and packers are the best options. We are professional in this service. Our staff is fully trained in removalist.
Watsonia – A Suburb City of Melbourne
Watsonia is a suburb of Melbourne which belongs to the people of Wurundjeri. Watsonia's name is kept after the name of a developer and landowner i.e. Frank Watson. It is situated in Victoria, Australia. It is situated in 16 km northeast of the central business area of Melbourne. According to 2016 census, its population was 5214. Banyule city is its local government area.
Watsonia Fast Facts
Postal Code: 3087
State: Victoria
Country: Australia
Surrounding Suburbs Around Watsonia
Bundoora

Macleod

Watsonia North

Greensborough

Yallambie
Population According To 2016 Census: 5,124
Local Government Area: City of Banyule
State Electorate: Bundoora
Federal Division: Jagajaga
Distance From Watsonia To Singh Movers Melbourne: 24.7 km or 47 minutes by car
Distance From Watsonia To Melbourne CBD: 16 km
Relevant Links:
https://en.wikipedia.org/wiki/Watsonia,_Victoria
https://en.wikipedia.org/wiki/City_of_Banyule
Contact us for quick and smooth service
We are providing the most effective and efficient removal service to our customers. We ensure that your belongings arrived safely and timely at a new destination. We are available for 24*7 for your service. Our customer care executive is available for you to answer your queries and doubts. For more information, you can contact us on our toll-free number or you can also visit us at our location in Melbourne.
Move with Us for Easy,Affordable,Quality Removalists Services Australia Wide.
Contact Us For Free Enquiry and to Arrange a Free Obligation quote.
For more information on furniture removals and Storage Services don't hesitate to get in touch to one of the Expert Team Members or representatives on 13000SINGH OR 1300074644 for a free obligation quote from the Singh Movers Team, simply fill out our quick quote form or write an email or call us directly as per your convenience. Our Head office is located in Melbourne and Singh Mover's offices are spread across over other major cities: Sydney, Adelaide, Brisbane, Canberra, and Perth.