REMOVALISTS GLEN HUNTLY
Hiring Removalists Glen Huntly will help you with your smooth move. Most of the people think relocating their existing home on their own is the best way. And also they think it is easier and more convenient than hiring professional removalists. But in reality, it won't work. It is because; moving or relocating to a new destination is a daunting task. And also, the moving process requires more work.
Want to make your move safe and smooth? If so, then hiring Furniture Removalists in Melbourne is the best way. Are you thinking to move on your own? If so, then you need to spend much of your time and money. Instead of tapping into such critical situations hiring professional removalists is a good thing. It is because; the professional removalists will have the ability to provide all tools and equipment in order to give an optimistic move.
If you are the one who is rush in the move, then why are you waiting? Without wasting your valuable time and money, search for the best removal services. Hire the one who can offer fully-fledged relocation services at the best. Are you living in Melbourne city? If so, then it will easier for you to hire the best removalists. It is because; Singh Movers is always here in order to provide all the services at affordable costs. As, we are the top furniture removalists in the city, so pride to offer high quality and smooth moving services to our loyal customers.
Why Exclusively Singh Movers? In the present scenario, there are so many moving companies are available but not all of them providing the same services. But, Singh Movers is quite different from others and stands ahead over competitors for their unique services. In fact, our Packers and Movers are not only efficient workers but also friendly moving men as well. Moreover, your valuable things can be handled in a smart way. We have the modern art of tool and equipment in order to ease your moving process
We also satisfied and pride ourselves that any of the moves can be finished within the period of time and we alone deserve to break our victory. Get ready to avail of the matchless services of Singh Movers to a greater extent. Either it could be residential or commercial, our style of moving will attract you and make to hire us even for your next move. That is why; our customers need moving services from us always. So don't hesitate to hire us and feel free to avail the Moving Services Melbourne to a greater extent.
Utilize Our Unbeatable Services:
House Removals
Office Movers
Furniture assembly service
Furniture removalists
Piano Movers
Pool table removals
Hard rubbish removalists
Interstate Removals
Removalists Melbourne
Check Out Our Matchless Furniture Removalists Glen Huntly Services:
Superior Packaging:

Do you know? Packing furniture and delivered to a new destination is not an easy task. So, it is better to hire Furniture Delivery Melbourne services. In fact, our experts and professionals who are very well versed in handling the furniture will assist you with the entire process. We can able to pack even fragile items with more care and attention.

Zero Hassle While Navigating Roads:

Of course, in the busy traffic moving along with the heavy load and large furniture is a difficult task. But, hiring Singh Movers professional will make your move easy and convenient. All your valuable things are securely packed and carried safely even in the traffic roads. As a result, there is no damage will occur to your possessions. Therefore, enjoy our services widely and take a rest while moving your existing home to a new destination

Enjoy Weekend Work:

If you are busy with your work then avail the services of ours during the weekend days. In fact, we are proud to provide all our reliable moving services even in the weekend period. Our commitments will make you get a successful move. Our professionals will come to your home and carry out their job easily. Moreover, availing of the moving services during the weekends will make you more comfortable and fun.

Tools And Equipment:

Our experts carry out modern art tools and equipment in order to lift, carry, and transmit your things without any damage. As a known factor, the large things cannot be held simply by the hand and so proper tools are needed.

Professional Moving Truck:

You can able to explore a wide range of trucks that we are using. Moreover, we have nearly more than 18 fleets of trucks that are well-maintained and well equipped in order to hold all size moves. In addition, our

Two Men And Van

services will portray by our loyal customers.

Accurate Timing:

Once we committed our work, our dedicated team will complete the process and able to reach you to a new destination on time. This shows our sincerity and dedication to work. Plus we have the capacity to carry out your process without any doubt timely. In addition, we never ever make our best customers feel bad and worry.

Stress-Free Service:

We have the potential and always be on your side throughout the process. This will make you free from any kind of stress. Our dedicated team will have nearly more than years of experience and so there is nothing gone wrong while moving the process. You can expect quality work from us and also we able to fulfill that too without any doubt.

Track Our Trustworthiness:

Our professionals and experts work to the core. And also, offering reliable moving services is the major thing and we are totally different from others and never ask for more charges from our customers.

Avail The Services Of Cheap Removalists:

In the past decades,

moving to Melbourne can be a difficult and daunting one. But, with the help of Singh Movers, you can able to move anywhere in Melbourne. Our friendly workers will help throughout your moving process and make your move easy and simple. So, don't hesitate to call us and available 24*7 in order to help the customers.
In addition, we are considered as the Cheap Furniture Removalists and offer all our moving services at reasonable prices. With years of expertise, we have a responsible team of workers. We pack all your possessions starting from lightest to the heaviest with the help of some modern tools like wrapping boxes, wooden carts, and partitions in order to safeguard your possessions from any kind of damages.
Our professionals will have the capacity to handle your household goods carefully. Each and everything in your existing homes like furniture, glassware, vehicles, and many others, will be carefully moved under the guidance of our professionals. During the shifting process, our dedicated team will discuss each and everything with our customers properly and then give some suggestions based on your household things. Then, we carry out our working process from small to large things and also hold them safely in our truck.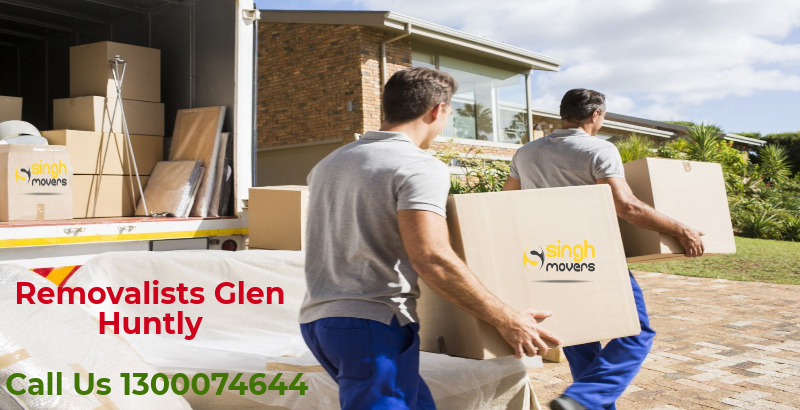 Why Singh movers?
Can reach us at any time since we are available 24*7

Capable to clear all your problems during the shifting time

Have vast experience in the relevant field

Dedicated team and friendly workers

Pride to provide additional services such as packing, covering, loading, unpacking, shifting, and unloading

Having a large storage facility as well

The one-stop end destination for your moving process

Excellent customer service

Weekend offers

Do not charge extra for hidden costs
Large Storage facility:
If you are in rush to move to a new destination, but the new home is not yet ready, then you can make use of our storage facility in order to hold your things and possessions safely. We are a well-known Removalists in Melbourne city and have a large storage facility. Apart from various moving services, the storage facility is the most helpful and important for the relocation process.
Either it might be a household, office, or else commercial things, there is no matter for us you can easily store in our storage facility. Since our storage room is fully protected under CCTV observation and you can trust us without any hassle.
Of course, our moving services will perfectly match with everyone and suit perfectly your budget who considers the value of money. With our high-quality services, you can grasp huge benefits without any harm. We can take care of each and everything from packing to unloading your goods.
Glen Huntly- A Suburb Of City Melbourne
Glen Huntly is a suburb of Melbourne which is located in Melbourne, Victoria, Australia. In the distance of 11 km, this suburb is located in the South-east part of Melbourne's central business district. The local government area of this suburb is the City of Glen Eira. According to the 2016 census, Glen Huntly had a population number of 5,040.
Glen Huntly Fast Facts
Postcode: 3163
State: Victoria
Country: Australia
Surrounding Suburbs Around Glen Huntly
Caulfield

Carnegie

Ormond

Caulfield East

Caulfield South
Population according to 2016 census: 5,040
Local government area: City of Glen Eira
State Electorate: Caulfield
Federal Division: Melbourne Ports
Distance From Glen Huntly To Singh Movers Melbourne: 17.0 km or 20 minutes by car
Distance From Glen Huntly To Melbourne CBD: 11 km
Relevant Links: