REMOVALISTS FOOTSCRAY
Are you looking for the best professional Removalists Footscray to save your time? Singh Movers is one of Melbourne's best removalists and offers professional solutions for your moving needs. We understand that relocation is the most difficult situation for everyone. Many numbers of things we're involved with packing, transporting, and unpacking of the goods.
Therefore, it is always a better choice for gaining some help from the experts in the field. Singh Movers is the topmost Removalist in Melbourne who are ready to provide you with the best work. Our main goal is to provide the most amazing moving services for the customer and attain great customer satisfaction. We are a successful moving company who would mainly treat the customers equitably.
Our fast and reliable Removalists Melbourne saves your time by providing everything your need.
We ensure that you get the complete best service at the cheapest price range and it would definitely be helpful for you.
Our trusted team of experts makes your relocation of furniture and other belongings more safe and secure.
Singh Movers is the most trusted brand in Melbourne for our dedication to the work. We mainly strive to offer a completely unique solution in a more professional way.
Range of Services:
Singh-movers offers the best selection process and ensures that the best job is more capable of more requirements processes by assigning our Melbourne removers with the reach the destination factors. In addition, we have trucks with more range of different sizes of trucks that fit your unique move with different types of services.
House Removals

Office Movers

Furniture assembly service

Furniture removalists

Piano Movers

Pool table removals

Hard rubbish removalists

Interstate Removals

Removalists Melbourne
We are a full service Moving Company Melbourne who is ready to offer professional assistance at the most competitive prices. Our team of experts is much more willing to offer the best project in a more secure manner. No matter what kind of job is too small or too big, you could get the best 5-star experience. We would mainly bring you the best way to easily resolve your stressful relocation issue.
Singh Movers offers the best service and along with understanding moving home, office moving and furniture removalists in Footscray, a suburb of Melbourne for more reputable with all sources. It is one of the best parts of the services and is more convenient and unique.
In addition, we can offer the best that your relocation is about much more transporting your belongings and improving your goods and more commitment to planned time with the right equipment. But the standard quality of services and also offers 100% customer satisfaction.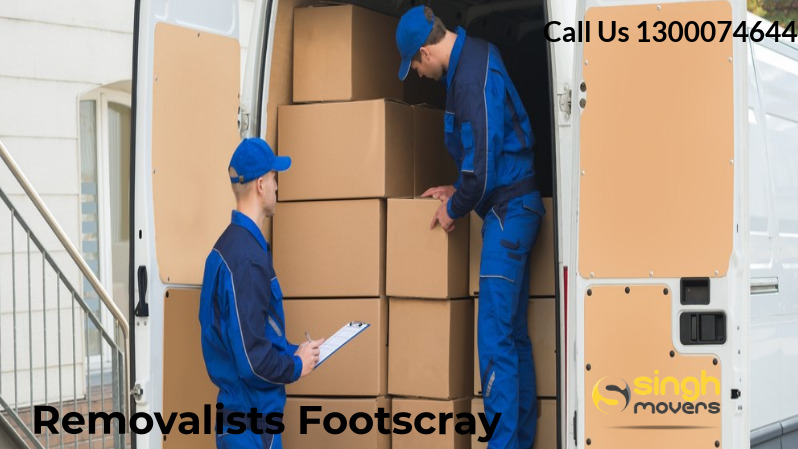 Reasons To Choose our service for Footscray Removalists:
Our professional system has no hidden costs and we can also use it to design with the environment from more optimal safeguarding of your furniture and possessions.

The perfect fit is more trained, gentle with your furniture, and more respectful for your home.

We can provide a large number of reputable house removalists as well as the best moving methods.

Our trained removalists work to select the best service within your budget and a more efficient and affordable moving process.
Budget Removalist Services: In need, we can maintain the best development of customer satisfaction and also best guarantee to deliver the process of moving and also actual packing with the furniture in your home. In addition, Budget Movers Melbourne is a more trusted way for more needs to choose our furniture or house moving at a more affordable price.
There are possibly more of many sources for understanding the movers is very customize and also move to best suit your all requirements.
Relocating Your Business: The commercial basis for the removal industry and more help to relocate to Footscray, Melbourne as well as relocate it more efficiently and also possible for your hard-working and more staff with the new location as well as drive up at some point.
We move around the corner on the other side of Footscray town. We can ensure that we move in both stress and incident-free. The competitive hourly rate can start arriving at our premises and the delivery is complete. Interstate services can be run and we can ensure that items are delivered safely to our new destination. Our Movers Melbourne can make sure of your valuable goods.
We are packed in vans and we are the safest way to arrive safely at your destination. The careful packing and unpacking service can take away.
Advantages of packers and movers in Footscray, Melbourne.
Our furniture removalists Melbourne in Footscray can be trained to provide complete packing services for furniture and fixtures in our office so the full installation of workstations at the new site. When we come to quality and professionalism we can put all blood into voiceovers to take us to the heights for every big business.

We can provide top quality, reliable moving services for large furniture, home, office, etc. We can have resources and staff to get what we need in Melbourne.

We can be handled all aspects of moving from packaging and disassembling through to moving transportation and property storage. We can offer competitive prices, can suit all budgets and have service that is a good value for money.

Interstate Removalists Melbourne can ensure high quality and secure transportation of goods. It can include hydraulic alginate platforms for easier loading and air ride suspensions to ensure minimal disturbance during transport. We need to appoint a trusted and proven Melbourne furniture removalists in Footscray.
We can have a strong focus on delivering efficient and professional relocation services for the Melbourne base and interstate corporate clients. We can have a comprehensive package of services designed to get the company back to its new location with a minimal center.

So the staff can be trained to provide complete packaging services for the furniture and fixtures in our office's relocation services.
Singh movers and packers Melbourne removalists can be proud to have earned an outstanding reputation. We are one of the best removalists that are the most affordable, professional, and reliable. The fleet truck can be changed professionally to ensure high quality and we can secure transportation of goods. We can include hydraulic tailgate platforms for easier loading. We can ensure minimal disturbance during transport. We can offer competitive prices to suit all budgets and service is good value for money.
We can provide as many shredding bins and consoles as required meeting paper shredding and we can secure document destruction needs. We are so excited to be able to offer the program and we can help to make Footscray, Melbourne removalists easier and less stressful.
Footscray - A Suburb city of Melbourne.
Footscray is an inner-western suburb of Melbourne, Australia. And it can be located at a distance of 5 km from Melbourne's central business district. Its local government area is the City of Maribyrnong. And it has a population of 2106 censuses as Footscray of the population of 16345.
Footscray Fast Facts:
Postal Code: 3011
State: Victoria
Country: Australia
Surrounding Suburbs Around Footscray:
Maidstone

Maribyrnong

Flemington

Footscray West

West Melbourne

Kingsville

Seddon

Yarraville
Population According To 2016 Census: ‎16,345
Local Government Area: ‎ City of Maribyrnong
State Electorate: Footscray
Federal Division: Gillibrand
Distance From Footscray To Singh Movers Melbourne: 29.2 km or 30 minutes by car
Distance From Footscray To Melbourne CBD: 5 km
Relevant Links: