Furniture Removalists Derrimut
Singh movers and Packers have been one of the most grossing removalists Company in a long time, offering the most trusted removalists Derrimut service which has been positively reviewed by thousands of users online and has worked positively for more than a decade, providing the best service ever. Services for moving houses, offices, moving rubbish and moving furniture are here when we work as Derrimut's best mover and our company has been Melbourne's best removalists in Derrimut for a long time with 24 x 7 services all the time, so you can really trust on us.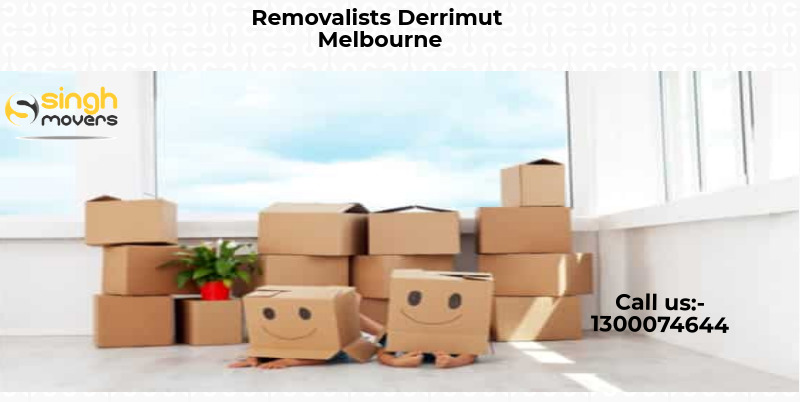 Best Furniture Removalists Derrimut – Singh Movers

.
Singh Movers and Packers is one such service where we believe that every minute means something and as part of this we make sure that everything reaches you at the right time and we make sure that we deliver your things at the right time, every time. As part of this, you can really test us for timely deliveries of your items every time.
Our service is responsible for your stuff always and make sure that we just charge you for the door to door service which happens to be the main part of our service and the basic thing for removal service.
As long as you are under our service, we are responsible for every activity we do and that always includes the protection of your belongings during relocation as we always monitor everything which we are supposed to relocate. We make sure that everything is fine, both on-road as well as off-road.
We provide the best house removals Derrimut service with on-time pickups and delivery every time and we can do the relocation of your personal stuff as well as the heavy stuff if you want us to. We make sure everything is done perfectly.
Like we mentioned, even if you want a piano removals service, we can provide that for you as we are quite efficient in relocating heavy stuff from time to time. If you are transporting any heavy stuff, you don't need to worry about its safety, because the safety is up to us and we would make sure that it enters your new home or new office exactly as it was packed by us. Our service is the best this way and we make sure that our customers love it.
Singh movers and packers are such best removalists who always believe in customer satisfaction and we are recommended for following personalized demands and individual needs if you have any. Along with that, we offer overall good services that ensure that customers are always satisfied with our service
All the services you expect from us and no matter how you want us to do it, we would do it for you to believe in individual necessities rather than just doing what everyone else is doing. We offer great services in all aspects that you would love.
Our service is the best in terms of affordability too as we provide relocation for all types of furniture moving services along with office removalists as we also provide you with affordable service in the Antique Furniture Removalists as customers have always mentioned and reviewed us the best and most affordable all the time matching any kind of service you can find. We always want you to save money on our Derrimut Furniture removalists services.
We always believe that the best part of our service is that we never charge you for anything extra, any time and that even excludes your charges from any kind of depot to depot charges and this is actually a part of our service only and you don't have to pay for the depot to depot charges at all.
Our service is always based on professional offers for you and to increase customer satisfaction on our part, we make sure that you are not obliged to pay for fuel fees at all on our part because we include it in our transport and service at all times.
Our staff has been working for more than 12 years and you get the most professional service all the time during the relocation of your stuff and while on-road as well as off-road.
Another remarkable thing about our service is that we are always in service, which means that you can call for our service any time as we believe that time is the greatest value and that is the reason we always are in work 24 x 7 always and whenever you need our service for relocation, you can always reach out to us. We always guarantee you peace of mind, so sit back and relax.
Our transport is always the best because we mean that all your treasures and stuff must always be moved safely and intact and that is the main reason why we have installed a complete security system with four levels onboard our service that guarantees you exceptional security for all things that you order us to relocate.
Our safes are really strong and without any breakpoints and the containers that we use for relocation, we make sure that everything is fine and fit before it goes on the roads and we start moving, which makes things easier for you all the time.
In our service, the topmost priority is customer satisfaction which is the most important things for us and we always use the most professional tools for relocation and it doesn't matter if it is packing or anything else, we make sure that everything is done properly and that too while packing or even while unpacking as we assure you that we provide you with a really worthwhile service which you pay and if really worth every penny which you pay to us.
What do we offer as a part of our service in Singh Movers and Packers:
We provide specialized services all the time which includes:
Furniture removals / House removalists / Piano removalists / Pool table moving

Office relocation at affordable costs.

Relocation of Heavy Equipment easily

Packing Service from the company by default.

Office Removalists

Warehouse relocation at cheap prices.

Mobile storage and trucks for transportation

Proper storage services

On-road and off-road Moving Service
Providing Safe and Secure Removals for Derrimut VIC 3026 Suburbs:
Singh movers and Packers have always been the best quality of service as movers and packers with all-time professional staff and really good services all the time. We have been the top furniture removalists Derrimut and we always put the satisfaction of customers before anything else.
We always believe in personalized demands and are focused on making our service the best always to make it worth a while for you. We are rightful service, in this case, we are the top option for you as we offer a great service with 24x7 availability and work better, all the time.
Melbourne Removals Derrimut service:
House relocation Derrimut

Extra storage for anything extra which you want to get relocated.

House movers and office removals with 24 x 7 availability.

Relocation of heavy equipment, like piano removals or pool table removals.

Furniture removalists Derrimut.
We are the best service every time when it is based on furniture removals detriment or house removals, you know where to go. We, at Singh Movers and Packers always believe that you deserve the best type of service and we are always striving to provide you with such a service that is worth the money you spend on us.
Derrimut - A Suburb City Of Melbourne.
Derrimut is a suburb of Melbourne, Victoria, Australia with its local government area in the City of Brimbank with a population of 8,269 people according to the census of 2016. Derrimut suburb is more focused on agriculture and development of the residential area. It is also used for training and conference purposes.
Derrimut Fast facts:
Postcode: 3,026
State: Victoria
Country: Australia
Population according to 2016 census: 8,269
Local government area: City of Brimbank
State Electorate:- Kororoit
Federal Division:- Gorton
Distance from Derrimut to Singh Movers Melbourne: 32.6 km or 35 minutes by car
Distance from Derrimut to Melbourne CBD: 18 km
Surrounding Suburbs around Derrimut:
Ravenhill

Deer Park

Ardeer

Truganina

Dermot

Sunshine West

Laverton North
Relevant Links: