REMOVALISTS KEILOR NORTH
Hire Removalists Keilor north company who can easily take care of your furniture and other belongings to make your shifting smooth and easy. Singh movers are one such agency of Furniture removalists Keilor north who work dedicatedly to serve their clients in their process of shifting. Moving to a new place altogether can be a very tedious and hectic task. Where packing your stuff becomes one headache, shifting and transporting becomes another.
We provide a spectrum of the door to door services at very cost-effective and affordable prices. We also render storage facilities for those who require it. Ours is a team of adroit workers who work very wholeheartedly to make sure that your stuff is reached safe and undamaged. We believe in giving quality service to our customers so that they do not have to face any complications while moving.
We realize the value and worth of your belongings. Therefore, we use adequate packing sheets and safety measure to ensure that your fragile and delicate material is reached safe and sound. So, if you are looking for Furniture removalists Keilor North then Singh movers is the best choice for you. We remove all sorts of stuff. From picking up your furniture from your door to delivering it to your desired location we do it all.
To ensure that your material is packed properly we have boxes of all shapes and sizes which can contain all your stuff very easily. These boxes are then loaded in our trucks and moves to the place that you want. Our group of workers are very efficient and have years of experience in handling every type of furniture. So, if you are looking for based furniture removalists then Singh movers are the best option for you.
Briefing a removals company:
Before you hire a removals company for shifting your furniture make sure that you give them the details and a little briefing about your furniture that has to be shifted and packed. Here is a list of things about which you should inform the removalists company first handedly:
Tell them about your stuff which is expensive or valuable such as any antique objects or costly furniture.

Inform them if you have any big and heavy items such as pianos or big objects.

Give them a brief mapping of your next location so that they can easily place the boxes as per your requirement.

If there are any wardrobes that need to be dislodged then you should update the removals company.

You should also tell them about the stuff that you are moving on your own.

If there are any carpets or curtains along with you then let them know.

Update them if there are any changes in your timings of moving.

You should also inform them about the materials that special packaging or safety.
This work should be done once you have hired a Furniture removalists company. These details will actually help you to make your transit smooth and stress-free. All your belongings will be reached safe and sound to your location.
Singh Movers - One Stop Solution for the Furniture Removal
When it comes to choosing the best professionals for Furniture Removals, Singh Movers stands apart distinctly from its competitors. With so much experience behind our back, we take pride in saying that we are the best service provider when it comes to Hard Rubbish Removals and we have an outstanding on-time performance in your localities.
We understand that you might be having a few queries in your mind and for that allow us to help you with that. We have a dedicated customer care execution team to look after all your concerns. We at Singh Movers do all the required planning, organizing and then execute the same in a systematic manner just to make sure it becomes a smooth experience for you and your family.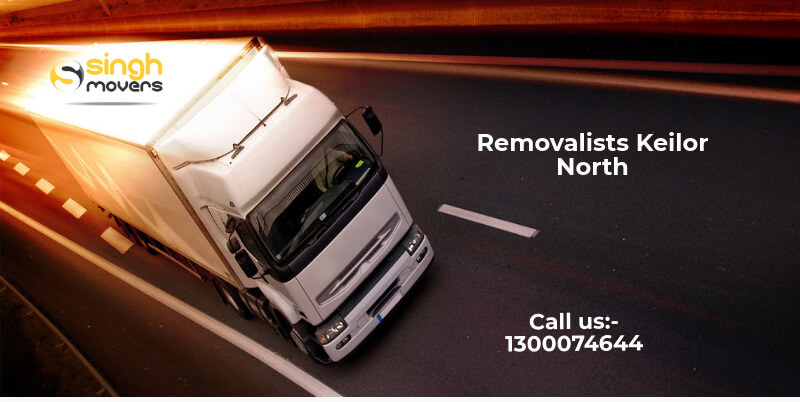 Furniture Removalists Keilor North
No Depot to Depot Charges:
We employ our own personnel who reach up to you and hence eliminate any Depot to Depot charges from your bill.
Door To Door Charges Only :
To keep the costs under control, we charge you only for the door to door shifting. All our operations are executed with meticulous planning.
No Fuel Charges:
You shall not be burdened with any type of fuel expenses.
Professional Tools:
At Singh Movers, Safety is a Way of Life! We not just provide shifting but also have all the safety procedures in place. Our customers are our family, so we execute our work as if it's for our own homes. We use professional tools which include trolley, dollies, heavy-duty blankets, toolkit for assembling, and disassembling furniture, ropes, shrink wraps etc. For shifting various types of upright pianos and other heavy but delicate items, Singh Movers also have professional sturdy trolleys and ramps.
No Hidden Charges:
What you see is what you pay, that's it| Singh Movers are not one of those next-door companies who would provide you with a budgeted quote at the beginning just to impress you and then ask for other charges after that. Our success lies in the satisfaction of our clients and hence we show all the charges beforehand to the clients so that things are transparent and there are no surprises afterwards.
24*7 Support:
We are just a dial away from you, anytime and from anywhere. Singh Movers have put in place an efficient customer care execution team at the backend to answer all your queries and concerns. We listen to you and place our self at your disposal all the time. You can mail us or call us as we are available round n the clock and because we are happy to help.
Why you should Count on Singh Movers?
We make your furniture work easy with pocket-friendly prices:
Singh Movers is the first choice by Melbourne residents thanks to its high-quality service that comes at an affordable price. Our carefully customized packages reiterate our company's motive to provide a trustable and dependable service at a value for money pricing which is suitable to all.

We are known for the timely and safe delivery:
Time is Money and no one understands this better than Singh Movers. We are punctual and our processes are streamlined to ensure on-time delivery, one after another. After all, we don't like to disappoint you.

We are trusted and safe delivery providers:
We believe that Trust is everything in Life. So at Singh Movers, you can blindly trust us on all the safety parameters. We plan the process and carefully pack and unpack the items using all the professional tools and keeping all the safety practices in place, just to ensure safe delivery to our clients.

We offer the quality Hard Rubbish Removals Melbourne:
Singh Movers offers a variety of services under one umbrella. Apart from Removals service, we also offer other facilities like office moving, moving interstate whether an office or a house, storage facilities etc.

We are Reliable Fully Insured Movers and Packers:
Singh Movers is a company of Movers and Packers Melbourne on whom you can surely rely upon for all types of removals services. You need not worry about your shifting process anymore as Singh Movers are fully insured removals in Melbourne and its suburb areas. Our trained professional team anticipates problems and eliminates it and in the unlikely event that some materials are damaged in transit, we pay up to $100,000. And if our operations cause any harm to the public, we also pay for the public liability around $10,000,0
We're known as the best Movers Melbourne also because of our Storage Facility:
Last but not least, Singh Movers also offers clients another unmatched high-quality service- storage facility. If you are running lack of space or wish not to shift all of your goods at one go, please feel free to use our large vacant storage facilities which are 100% safe and secured via 24*7 CCTV Surveillance.
Take worries off your mind by simply contacting Movers and Packers. Chose to spend some quality time with your loved ones and let us do the rest for you.

Keilor North - A Suburb City of Melbourne
Keilor North is a suburb of the city Melbourne in Australia which is around 24 km north-west of the Melbourne's central business district and is located within the City of Brimbank local governmental area. Keilor North recorded a population of 67 according to the 2016 census.
Keilor North Fast Facts:
State: Victoria
Country: Australia
Postcode: 3036
State electorates: Sydenham
Federal electorate: Calwell
Population: 67 according to the 2016 census
Density: 84 people per square km
Local government area: City Of Brimbank
Distance from Keilor North to Singh Movers Melbourne: 32.2 km or 30 minutes by car
Distance from Keilor North to Melbourne CBD: 24 km
Surrounding Suburbs Around Keilor North:
Digger Rest

Bulla

Calder Park

Melbourne Airport

Taylors Lakes

Keilor

Keilor North
Relevant Links:-
https://en.wikipedia.org/wiki/Keilor_North,_Victoria
en.wikipedia.org/wiki/City_of_Brimbank
Move with Us for Easy,Affordable,Quality Removalists Services Australia Wide.
Contact Us For Free Enquiry and to Arrange a Free Obligation quote.
For more information on furniture removals and Storage Services don't hesitate to get in touch to one of the Expert Team Members or representatives on 13000SINGH OR 1300074644 for a free obligation quote from the Singh Movers Team, simply fill out our quick quote form or write an email or call us directly as per your convenience. Our Head office is located in Melbourne and Singh Mover's offices are spread across over other major cities: Sydney, Adelaide, Brisbane, Canberra, and Perth.