Removalists Caulfield
Singh Movers Melbourne based furniture removalists in Caulfield helps you in moving from your current place to your new place and makes your move stress free. Furniture removalists is a team of people who relocate your furniture from one place to another, but the best furniture removalist would do everything with care, prioritizing their clients first. We at Singh Movers, provide you with the best in class services. We cater your needs first and then schedule our work accordingly, so if you are searching for Furniture Removalists Caulfield, we are the best choice for you.
What are Furniture Removalists in Caulfield?
Before you get confused and have not taken any furniture removalist services earlier, then let us explain to you what it is all about. A furniture removalist is a team who helps you in relocating your furniture from your old to a new destination. If you are moving house, or office and going to a new place, then you do not have to think about your furniture, your pool table or your piano, we will reallocate everything for you to your desired destination.
You can contact us by any means, over web chat, by calling us or even you can mail us. After receiving your query we would follow up with you and then would pay you a visit at your place. We would see the amount of work that is needed to be done, they would give you an estimate of time and money that is needed. We would prioritize your inputs so do not worry about that. After all, these have been done, all you need to do is, sit back and relax. We would do all the moving services for you.
Services that we Singh Movers and Packers offer:
We offer a wide range of services which mostly revolves around moving your furniture to your desired location. If you want to know in details, our services include,
House Moving - we help in moving all kinds of furniture from your old home to your new home.

Office Moving - if you are moving office, do not worry, all your belongings would be taken care of by us and we would relocate them with all care.

Piano Moving - Piano moving can be very tricky, as it is heavy but delicate, with our special piano ramps, you do not have to worry about your favourite musical instrument.

Pool table Moving - being really heavy, we need special equipment and trained men to move your pool table, but as we have both you do not need to worry.

Hard Rubbish Moving - we specialize in hard rubbish moving, if you have furniture that you do not wish to carry to your new home, we are there for you to move it.

Antique Furniture Moving - antique futures are really valuable items, yet are very fragile, our professionally trained team has all the experience to move antique furniture.

Assembling Furniture services - After reaching your new destination, if you want us to assemble the furniture for you, we will be there at your service.
We specialize in all moving, we take utmost care of your furniture which makes us one of the best removalists Melbourne has. Our customer-centric approach, attention to details and continuous supervision to give you quality service is what makes us stand out from others. You need not worry about anything, just tell us what you want us to do rather than sit back, relax and watch us do all the necessary work of house moving for you.
Some more facts about Singh Movers close to Melbourne.
We believe in being honest with our clients. We promise everything that we can do and whatever we do, we do it with perfection. Our quality of service is really remarkable and our work ethics would make you remember us whenever you want any furniture removalist services. We not only have cheap furniture removalists services but also some added features which include:
No depot to depot charges - we would take care of all the moving services so we would not charge with any depot to depot charges.

The door to door charges only - As we provide door to door services, where we take the furniture from your old house and relocate it to your new house, so we charge you for that only.

No fuel charges - the cost of transportation would not be charged to you separately. We would give you an estimate of work and you would only have to pay that.

No hidden charges - from the very beginning, we would give you the payment that we would take, so be rest assured that there is no hidden charge.

Professional tools - we have numerous tools and equipment which help us to relocate the furniture with ease. The tools include trolley, doolies, a toolkit for assembling, ropes, ramp and much more.
Trained professional - being one of the most experienced movers in the business, we have highly experienced and friendly moving men who would not only help in doing your work with ease but would also do it within the given time.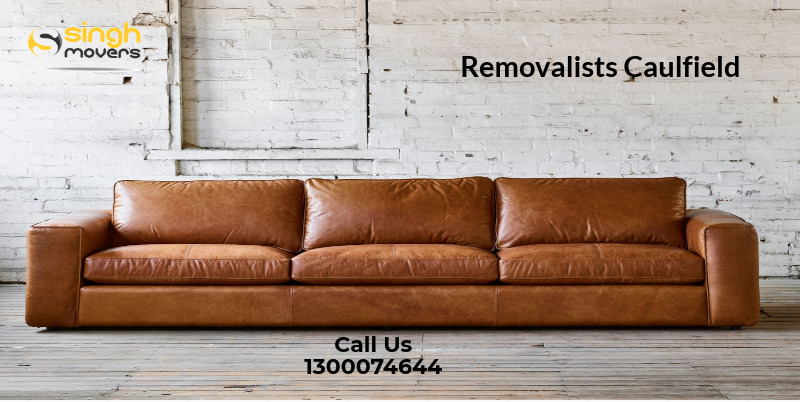 Why should you contact Singh Movers and packers?
We have already stated all the features that make us stand out in the business, but in this section, we would give you a summary about all the objectives that we follow which would give you many advantages of choosing the Singh Movers when you go for Furniture Removalists Caulfield.
As we are a customer-centric company, so you are the most valuable part of our business. We work hard to make sure that neither your time nor your money is wasted.

We know how stressful moving can be, but with us, things would go very smooth for you.

Our friendly moving men are a valuable asset. They would help you with anything and everything that you want while moving furniture.

We have multiple means of transport, of all sizes with us, so it does not matter whether you have a lot of furniture or a very less number of the same.

We provide both packing and unpacking services, so you do not have to worry about that as well.

As we specialize in moving antique furniture, so you do not have to worry before handing over your valuable belonging to us. We would relocate it with uttermost care.

We have special ramps and equipment to move pool tables and piano, so if you have any or both of them at your home/office and want to relocate them to your new destination, we would do it for you with ease.

We offer the best quality of service at an affordable price. As we have no hidden charges, so you need not worry about any extra costs.
We are one of the best furniture removalists Caulfield has. Along with this, we offer our service to many other states as well. So if you are searching for budget removalists Melbourne then we are the right person for you. We not only serve in Caulfield locality but we do have interstate facilities. So if your new home is in the same locality or in any nearby states, then we would be there at your service.
The best thing about us.
There are many furniture removalists Melbourne has, but what makes us stand from others, as we have mentioned earlier, is our customer service. The main features of our customer service include,
We provide all services under the promised time slot so that none of your time is wasted and you do not have to wait for us.

We are fully insured movers so you don't need to worry about the security of your furniture.

We have 24x7 services, so if you have any query or feedback, contact us anytime, we would be there to help you out.

Whenever you want any service, we are just a call away.

Our team of professionals are not only best trained in the industry but also are friendly moving men who would cater all your needs regarding the service.

Our price range is really affordable, so you do not have to think about any heavy burden on your pocket.
There are some other features as well that make us one of the most reliable moving companies Melbourne can offer you. We focus mainly on the needs of our customers and make sure that you are satisfied with the services that we are providing in Removalists Caulfield.
Feel free to contact us.
As we have mentioned earlier that we provide 24x7 services, hence do not hesitate to contact us anytime, any day. If you are still in doubt then you can check our Google reviews and ratings and see what our previous clients feel about us. You can contact us through any medium, like a call, a web chat or a mail, whichever way you prefer and our highly experienced professional team will be at your doorstep to help you out.
Caulfield - A Suburb City OF Melbourne.
Melbourne, Victoria, Australia is a suburb of 12 kilometres (7.5 miles) south-east of Medfield's central business district. It Is A local government area in the City of Glen Eira. It is surrounded by Coonong Road in the west, Glen Eira Road in the north, Glen Huntly Road in the south and Baran Road in the east. Caulfield is known as the location of the Caulfield Racecourse and the Caulfield campus of Monash University.
Caulfield Fast Facts;
Postcode: 3162
State: Victoria
Country: Australia
Population according to 2016 census: 5,595
Distance from Caulfield to Singh Movers Melbourne: 14.8 km or 21 minutes by car
Distance from Caulfield to Melbourne CBD: 12 km
Local Government Area: City of Glen Eira
State electorate: Caulfield
Federal Division: Melbourne Ports
Surrounding Suburbs Around Caulfield:
Caulfield East

Elsternwick

Caulfield South

Glen Huntly

Caulfield North

Relevant Links :
https://en.wikipedia.org/wiki/Caulfield,_Victoria
https://en.wikipedia.org/wiki/City_of_Glen_Eira