REMOVALISTS PASCOE VALE SOUTH
In general relocating is daunting but Removalists Pascoe Vale South brings it safe regardless of its complexity. That's why you have to connect with an expert like us to have the best plus proper relocation process.
Are you looking for removalist? At Singh Movers, you can have an end to end Moving Services Melbourne at an affordable price on time. We offer better relocating service according to the requirements of our elite customers. Even you are in dire to relocate we offer you superior relocating service.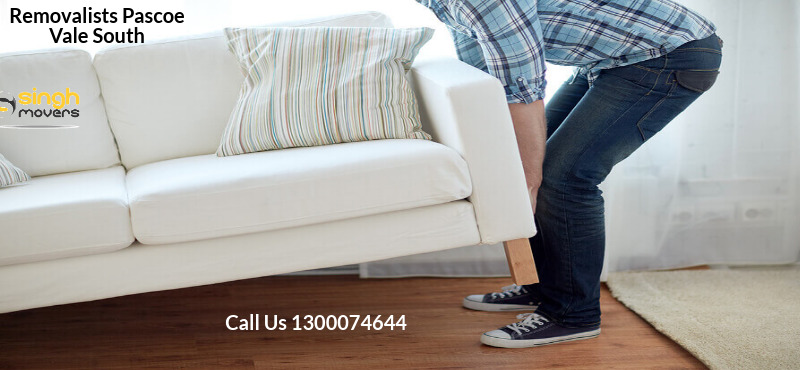 The process of Singh Movers relocation:
Since we're located most of the places in Melbourne we used to ask our clients to confirm their appointment. Because we have to sort out the process in the time you mentioned. But once you confirmed we start our procedure without missing any.
After the confirmation, our Moving Company Melbourne will send a group of professionals with the manager. Our packers and movers visit your place to get a clear vision over the belongings and the way of removals.
Next, we used to do make a list and then check the premises you are possessed with. We won't leave a single piece of the object which residue on your place. Our concerned inquiries include even small and tiny things.
This is what the phase which exposes our standard of quality. Since unlike other moving and packing service we'll cover all your belongings right from small to large premises. Even after our packing, you can make sure that all your possessions are there.
Most of the relocation service will be lost their reputation in this step. But we aren't like that our Removalists Melbourne put an expert even during the shifting of your belongings. So then during any, reshape or misshape of the premises sudden step will be preceded.
Look for Singh Movers services:
We have a lot number of services which opts your need. Also according to the requirements of our esteemed customers, we offer it wisely. Here come our service and work,
Household removals:
Usually, this phase, of relocation lead you to face so many challenges right from packing to another process. Otherwise our Movers Melbourne easily does the task even though it is critical to do best. This is what our professionals and we brought it on all the relocation we take.
All your premises will be properly packed and shifted to the destination you pointed to us. We assure you that your belongings get the best relocation in a flawless manner.
Office removals:
When comes to office and industrial removals, we provide the industrialist level of service to the best. We reach to any extent to bring your things. We offer overnight relocation process; our packers and movers concern each step while relocating. At the same time, we know the value of your things and so we consider it as asserts and move accordingly.
Quest Singh Movers services:
Look for the pictured services which are top-rated in the Singh Movers firm,
Furniture Removalists Pascoe Vale South
Our quoted services and facilities are unavailable in most of the removalist service. That's why we are considered as a qualified relocating company.
Apart from our estimated price which we offered we won't charge a single penny from our clients. At the same time, we didn't make any hidden charges like petrol, doorstep service and some other things.
Our service is provided with 24*7 support service to help our clients to the best. Our desk of support offered by experts who have years of experience so undoubtedly you can ask any queries regarding relocation.
We are proffered with top qualified equipment which perfectly suits any kind of relocation process. We bring trolleys, ramps, foam, boxes and other stuff by ourselves. Thus you don't want to spend money on these objects as well.
We treat every type of relocating personally since our customers are our truthful people and family. So the way how we do our own relocation you can evident it. Plus when comes to packing we use only high-quality things and each premise meet the required packaging without any flaws.
Once our professional mentioned a particular time then you can surely expect them at that time. All these factors make us rise much better with each of the relocations. Alongside we become most successful relocating service.
Why Singh Movers?
We're provided with various facilities which make us enhance our service even better. When comes to relocation there are numerous things will fall. But we carry out the same reputation and quality of the relocations which we are committed with.
Once our firm joins with your relocation process we'll be with you till your things reach the destination safely. Our packers and movers won't ask you to do anything. You can watch our concerned way of relocating just by sitting.
In case you have any doubts or else you need to convey anything you can feel free to do. Since our Two Men And a Van are expertise persons so you can ask your queries undoubtedly.
Since it's our service or our packers and movers you can evident reputation at each stage. When comes to price we won't cross the limit whereby fall onto any relocation. Also, we look at the quality of service only, at the end of relocation we usually used to collect price.
Before going to start the relocation we will clarify the details regards insurance. So you don't want to mess. Plus we are considered as the topmost removalist who can successfully relocate any sorts of removals. Since we are insured packers and movers in Melbourne we make our clients know about our traditional pay of.
Even though we do each step in the most concentrated way in case of unexpected flaws we provide some amount of compensation. That is when your premises get damaged during our process we offer $100, 000. At the same time if our relocation step leads public properties to fall into any damage as well we provide $10,000,000.
At Singh Movers, the lists of services are a lot. Plus we know that each of the relocations has needed to sate in the proper way. On the other side, some of the relocations will get complete in decreased time whereas others won't. Likewise, there are lofty things will fall.
We always understand the situation of our clients that's why we are provided with a storage facility in our firm. This makes our customers store their belongings without risking when coming to a long-distance destination.
Plus don't mess with the security things we cover our place under CCTV Surveillance round the clock that is 24*7. Thereby your possessions and goods get the topmost security feature.

Pascoe Vale South - A Suburb City Of Melbourne
Pascoe Vale South is the suburb of Melbourne which is located in Melbourne, Australia. In the distance of 10 km, this suburb is located to the southern part of Melbourne's central business district.
The local government area of this suburb is the City of Moreland. According to the 2016 census Pascoe Vale South had a population number of 10,069. Alongside the Pascoe Vale South connected with Brunswick which is reside to the south and the Moonee Ponds Creek which is located to the West.
Then the Coburg is situated to the east and then Pascoe Vale is located to the north. Plus this suburb is located to the borders of Tullamarine Freeway. Here there is a road called Street/Melville Road Shopping area.
Pascoe Vale South Fast facts:
Postcode: 3044
State: Brunswick
Country: Australia
Surrounding Suburbs Around Pascoe Vale South:
Essendon

Brunswick West

Strathmore

Coburg

Pascoe Vale South
Population according to 2016 census: 10,069
Local government area: City of Moreland
State Electorate: Brunswick
Federal Division: Wills
Distance From Pascoe Vale South To Singh Movers Melbourne: 34.7 km or 30 minutes by car
Distance From Pascoe Vale South To Melbourne CBD: 10 km
Relevant Links:
https://en.wikipedia.org/wiki/City_of_Moreland
https://en.wikipedia.org/wiki/Pascoe_Vale_South,_Victoria
Best Movers and Packers – Singh Movers
We're the kind of relocation service who won't step back once committed. Our packers and movers experienced plus responsive people. No matter about the tough sides of the relocation we ahead of will make it complete in an accurate manner. Even our service cover all features Budget Movers Melbourne is what our term. We try to finish the process within the cost you are expecting to do. You never want to spend much or some from the cost which is asked to pay from our side. Our expertise movers know the radical of the premises that's why all your belongings solicitude in the most concerned way. Right from packing to unwrapping our experts will have an eye on the belongings which you think fragile and easily broken. We bring tools and fleets with us on the day of relocation thus you don't want to step out for any purpose. Thereby check out our available services and compare it with others then come to a conclusion. For sure you never find the best removalist like us.
Move with Us for Easy,Affordable,Quality Removalists Services Australia Wide.
Contact Us For Free Enquiry and to Arrange a Free Obligation quote.
For more information on furniture removals and Storage Services don't hesitate to get in touch to one of the Expert Team Members or representatives on 13000SINGH OR 1300074644 for a free obligation quote from the Singh Movers Team, simply fill out our quick quote form or write an email or call us directly as per your convenience. Our Head office is located in Melbourne and Singh Mover's offices are spread across over other major cities: Sydney, Adelaide, Brisbane, Canberra, and Perth.