REMOVALISTS PORTSEA
Choose Furniture Removalists Portsea to move our goods
Removalists Portsea can be having the best reliable services the shifting process may be a residential and commercial place and it is tiresome work and difficult task for all persons in the world. When we are doing shifting the things from the office, home goods from one place to another is a tedious one and we have to face stress and more problems.
There are many things to consider in the shifting process like the packaging of goods, loading, moving, unpacking, unloading, and arranging for vehicles, labour etc. All these tasks may be difficult and it can make the person be uncomfortable and stressful. So the shifting process can take more time and work. So we can free from stress and workforce and you can overcome all the possibilities to the special packers and movers are the best idea.
We have come to the correct place. The suburb of Melbourne has a specialist and well-trained faculties are available for shifting the office or home. It is because; we are the best packers and movers and have top furniture removalists in our concern.
We have the capability of shifting all the things for your concern or home. We have well experienced and efficient workers to relocate the office or home. We will offer the services for the clients at an affordable price. If someone is looking for the Packers and Movers Melbourne then come to Furniture Removalists Portsea and avail the reliable services.
Singh Movers services:
Reason for choosing Furniture Removalists Portsea
We can able to relocate any type of possessions and belongings. We are not only supreme at our work but also carry some extra specification namely user-friendly, quick and efficient workers.

We give more attention to your goods and belongings and pack them safely to your specified destination. We hold ourselves to the highest standards of customer service and enable that all your moving process with simple, smooth and hassle-free.

It has more than 10+ years of experience. And they are well-trained professionals. So it has excellent customer service.

And it can have highly well-equipped technology used. And it can offer Valet service. We can also use innovative strategies. And provide weekend offers.

And we cannot charge extra amount. We can provide reasonable price.
Best Packers and Movers
We can offer you reliable and low-cost removal services. And if people need removalists, to take you outside Portsea, hire experts and get full customer satisfaction services. We have a dedicated team with over ten years of experience and have done countless removals services between Melbourne and Portsea. We can know how to protect your goods and give full assurance for safe travel.
Our Office Removalists Melbourne can assist you in every possible way for your office relocation process. The new methodologies like lean working and swarm intelligence, and it can help us to relocate the office. Once you get reliable services from us, you can call us for next time also. We take care of all your belongings and valuable things in an efficient way.
Relocating your office which includes tables, chairs and documents can be completed with the help of latest and advanced technology. Our office relocation specialists are well trained and well qualified to relocate all kinds of office equipment, computers, high-end servers, plotters, files, records, furniture, electronic systems and libraries in a hassle free and organized manner. We also offer some specifications for the packaging process such as anti-static packaging, vacuum packaging or HD foam packaging and customized crating all under a single roof.
The process of hiring the best packers and movers
The Moving Services Melbourne can allow various functionalities at an affordable price. We are having the kind packers and movers who are friendly and they offer fortified relocation service to the customers at pocket free cost.

It can be any type of relocation or shifting our professionals will make it quite easy and should be present on time. You can sit simply at the back and watch our work and guide. All the processes included in the relocation get done on time.

You can get an end to end sole service; our well-skilled and well-trained professionals understand your feelings on your belongings and relocate them properly. Also, we are ready to cover other services like packing, moving, unwrapping and safe landing in a secured way. The quality is in our traditional practice.

We give you full effort in order to attain the best service. We help our privileged customers have a happy relocation process with peace of mind state.

The relocation process can be delivered accurately at the destination. Our packers and movers will assist you in all possible ways.

The goods and belongings reach at the destination properly. We can take domestic as well as international relocation process.
About Furniture Removalists Melbourne
We can pride ourselves on providing you with the best and reliable services. Our packers and movers will give you stress-free. Moving large animals it requires the same amount of care and planning as the moving process. Interstate Removalists Melbourne can assist with more complexities which are involved with the moving process. So our company can be owned, staffed and maintained modern transportation methods.
And it can be used for all the removal services. Our furniture removal services can be reliable and our team has the network, people, experience, training, and processes to ensure your move is smooth and cost-effective. We can secure storage of our belongings and Support services. So Car and motorcycle transportation can be easy for them.
Facts about irregular Movers Melbourne
We can know that the shape of the pool table is different and not properly design. Pool tables are large in size, heavy and clumsily shaped one. It can be easily damaged if they are not moving properly.

Therefore moving pool table is not an easy job for the inexperienced or ill-equipped person. Pool Table Movers Melbourne has dedicated in pool table moves and removals locally or interstate for many years. Each move we undertake is unique and standard.

We give full assurance for your pool table and it will be safely cared for by our highly experienced and friendly staff, which are well trained and specialize in an area of pool table removals. Our wide-ranging transportation includes trucks and allowing these particularly heavy and delicate items to be moved in and out with ease.

Your pool table will be moved with more care and protected using specialized equipment in order to reduce the risk of any unnecessary and unwanted damage.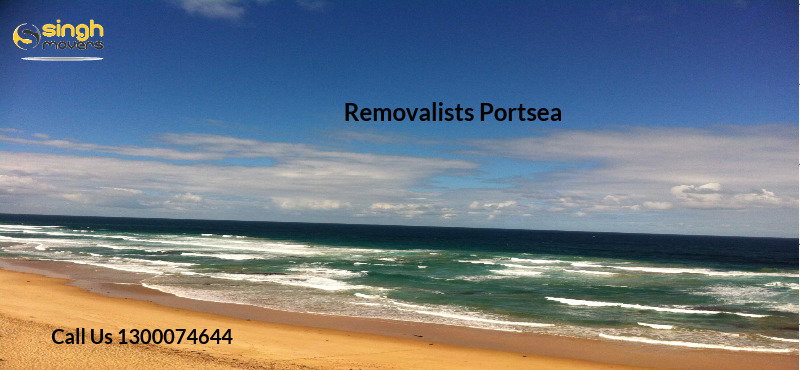 Cheap Removalists Melbourne
We have to hire the best services of Cheap Removalists Melbourne in any kind of relocation or moving process. We have to take the plan to start the company in order to make easy Transport Services for various needs and requirements. We can believe in the importance of our customer, responds quickly to your needs with on time effective and global solutions.
We provide an inclusive range of flawless removal services at affordable price. Our well trained and efficient removalists in Melbourne can simplify the work of moving. We can take care in order to design an effective plan. In order to make sure a safe and smooth move then you need to hire our packers and movers. You are looking for the best moving or removal companies in Melbourne; we are the best to provide all one-stop destinations for end-to-end solutions.
Benefits of Packers and Movers
We are a license and an insurance coverage removalist with over more than years of experience. We know that your possessions and belongings being relocated are valuable. The entire planning process, shifting, packing and moving of goods to the new destination are carried under the supervision of our experts.

Shifting process with the help of well-experienced removalists is very easy and hassle-free manner. You need to make a call and book for your relocation process. Our team will be enchanted to assist you in all possible ways. you will observe comfortable and hassle-free services from our experts.

Our Removalist understands that a moving process is very difficult and need some specifications, and hence entire services are rendered under the strict vigil of the experts. We give you full Safety and timely delivery of the goods is their priority.

You can hire our Best Removalists Melbourne and you will get a reliable and accurate evaluation of the services. The removalist team will visit your house for once and take a survey on your belongings in order to make a specific estimation for the shifting process. The report is fully based on the estimation conducted on your belongings.
Portsea - A Suburb City Of Melbourne
Portsea is a city on the outskirts of Melbourne, Victoria, Australia. It is located approximately 60 kilometres (37 miles) south of Melbourne CBD, opposite Port Phillip Bay. Located on the city's bay, but the boundaries of the area are extending to the west as Point Napian and the bass covers a portion of the Strait Coast. Portsea is the most western city on the Mornington Peninsula and is located near the town of Sorrento. This is one of the highest average earnings in Australia.
Portsea Fast Facts
Postcode: 3944
State: Victoria
Country: Australia
Surrounding Suburbs Around Portsea:
Point Nepean

Port Phillip

Bass Strait

Sorrento
Population according to 2016 census: 510
Local government area: Shire of Mornington Peninsula
State Electorate: Nepean
Federal Division: Flinders
Distance From Portsea To Singh Movers Melbourne: 92.1 km or 1 hour 20 minutes by car
Distance From Portsea To Melbourne CBD: 60 km
Relevant Links:
https://en.wikipedia.org/wiki/Portsea,_Victoria
https://en.wikipedia.org/wiki/Shire_of_Mornington_Peninsula
Move with Us for Easy,Affordable,Quality Removalists Services Australia Wide.
Contact Us For Free Enquiry and to Arrange a Free Obligation quote.
For more information on furniture removals and Storage Services don't hesitate to get in touch to one of the Expert Team Members or representatives on 13000SINGH OR 1300074644 for a free obligation quote from the Singh Movers Team, simply fill out our quick quote form or write an email or call us directly as per your convenience. Our Head office is located in Melbourne and Singh Mover's offices are spread across over other major cities: Sydney, Adelaide, Brisbane, Canberra, and Perth.