Removalists Brunswick East
Hiring the Furniture Removalists Brunswick East is the best idea for those who need to shift their home and office in and out of Brunswick, an inner-city suburb of Melbourne, Victoria. Basically relocating one place to another is a complex and stressful task. When moving the house or office one needs to face many unnecessary hectic and tedious issues. There are lots of things to look out for and to be done in the shifting process such as packing of goods, loading, shifting, unloading, unpacking, arranging of vehicles, and many others.
These tasks will make the person so uncomfortable and stressful always. As well as the shifting process also takes a long time to obtain each and everything you need and do. Some also fear damage to their precious goods. To overcome your worries about the relocation process, it is the best and helpful idea to hire the packers and movers.
Have you decided to shift your home or office to the inner city of Melbourne, Brunswick? Do you look for reliable house removalists in Melbourne? If yes then you have arrived at the correct platform. Today there are numerous removal companies available in the suburb of Melbourne but Singh Movers Company is one of the best and reliable removalists that provide an affordable price to their shifting services.
We take care of all your things in the most excellent way. We will make the Brunswick East removalist's process from stressful & tiring to most relaxing. We will aid you in moving stuff for the locals as well as interstate. Our main intention is to give 100% consumer satisfaction.
Why Should Hire Singh movers Furniture Removalists for Brunswick East Shifting Process?
The Singh Packers and Movers is the quality Furniture Removalists Melbourne who is always dedicated to affording many shifting services to their customers that are given below:
Singh Movers – Popular Furniture Removalists Brunswick East​.
Singh Movers is the removal company who assists the customers round of the clock so you can contact them at any time you need. We are capable of solving any kind of shifting issues for our valued customers. As we are one of the leading and Best Removalists in Melbourne so you can trust and hire us for your home, furniture, or office move in Brunswick East, Melbourne.
We have several years of experience in this moving field. We provide you with complete shifting services for our customers such as packing, shifting, loading, wrapping, unpacking, unloading, and many others. Once you confirm the booking, our experienced and skilled experts will pay a visit to your location and analyze the stuff thoroughly. We provide proper preparation and examine the materials to be moved. We start our shifting process from small to big items for the home or office moves. We are well known among the customers for our furniture delivery in Melbourne.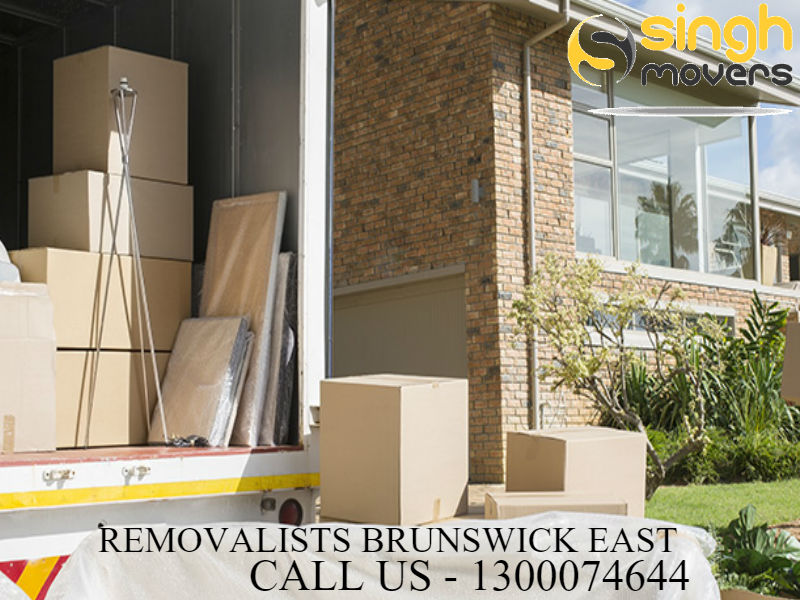 What do Singh Movers and Packers offer?
We make our customers stress-free. We will do all the work within a short time duration. So the Singh Movers are the Best Packers and Movers in the city of Melbourne. Our experienced and skilled team members ensure the security of all your materials. We carry your items to your preferred location securely and safely. Below mentioned below are the reasons to choose Singh Movers for removalists Brunswick East:
Provide customer support 24/7: We are always there to solve each and every problem. We provide customer service for 24 hours so you can contact or mail us at any time you need. We afford only a reliable and cost-effective service to our customers.

No secret charge: Singh Movers will provide only a reasonable price to their customers. They never charge or ask you for the extra money

Afford door to door charges only: We will only charge our customer for the door to door shifting process

No petroleum charge: We will never ask our clients to pay any kind of fuel charges. We are the Cheap Removalists Melbourne so we won't charge you for any kind of extra items.

Well equipment tools: Singh Movers and Packers treat each and every client as their family member. They provide more safety to your items while shifting. They pack to load or shift your stuff by using the various kinds of professional tools. They also have ramps and trolleys for moving the various kinds of pianos.​
​
The benefit of choosing our removal company.
Singh Packers and Movers Company are the leading removalists among the others so you can trust them always for your home shifting process. Here are some benefits of choosing our removal company for your Brunswick East removalists process:
We provide pocket-friendly charge: Singh Movers has a high reputation among the Brunswick East residents for their high-quality service and an affordable charge. We provide all the facilities to our clients only at a reasonable price. Our main aim is to afford all the shifting service at the lowest price to our customers. So it will suit any type of budget.

We ensure security for your stuff: We provide full assurance to your goods. Our experts will shift, pack, or load the things with the most care. We use premium quality packing supplies to pack the items and then load them into the vehicles appropriately. This is the main reason to pick us during the shifting process.

Correct materials: Singh Mover's professionals make use of the right material and method to pack, load, shift, wrap, and transport your belongings. We provide only quality materials that prevent your stuff from damage or crack.

Experienced team members: Our team members have many years of experience in this field so they can afford the complete shifting process from packing goods to transport quickly without any hassle. They are well trained in this field for numerous years.

Provide a hassle-free shifting process: Singh Removalists Melbourne will save you valuable time and money. During the shifting process, you can do any other work you have or relax. We make the task an annoying and hassle-free process.

Afford Customer Support: We will only use human hands to make shifting services. We are knowledgeable and experts in this field. We assist our customers 24/7 through call, email, or online chat. You can contact us in any instance when you need our shifting service.

We are reliable and secure delivery providers: We are a trusted service provider in the field of the shifting process. We provide more safety to your stuff properly. The experts provide proper plan, pack, load, and shift, and unpack the possessions by using specialized tools. So you can have full confidence in us and call us for your home or office removalists service in Brunswick East.

Provide Safe and secure pack to stuff: One of the main reimbursement for hiring our skilled experts is that they know how to pack and load the material accurately. We have many materials such as tap, box, tape, bubble sheet to pack your fragile items safely. We provide safe and secure packing to our valued customers.
Best Removalists Melbourne - Singh Movers.
We are Melbourne's best removalists offer quality services so will be satisfied at each and every point of the Brunswick East removalists process. You can trust us and we will provide quality and amazing shifting service which will be worth your money. We are the affordable Removalists Melbourne and afford an effective & best solution to the moving process. Our friendly moving men have many years of experience in the furniture removals field so they are capable of making your move hassle-free. We will deliver your stuff safely to your preferred location whether it can be locally or interstate. We provide shifting service for interstate as well at an affordable price.
We are not the only expert in providing furniture removals but also popular for hard rubbish removal. In the present scenario, waste removals are very important for individuals. The rubbish removal to the company will give a pleasant environment. The people who need to remove the garage or debris in their home, industry, or factories can hire our rubbish removal Melbourne service at any time. Our friendly experts will get rid of the rubbish and recycle them. The experts know how to securely remove wastes without affecting the person. We aid you to stay fit and healthy by removing the waste. Feel free to contact us at any time for the amazing Brunswick East removalists services.
Brunswick East - A Suburb City Of Melbourne.
Brunswick East is a suburb of Melbourne, the state of Victoria, Australia. It is an inner suburb which is located 6 km north of Melbourne's Central Business District within the City of Moreland of the local government area. According to the 2016 census the population of the suburb Brunswick East is 11,504. It is a mixed-use suburb that consists mainly of commercial as well as residential properties.
Brunswick East fast facts:
Postcode: 3056

State: Victoria

Country: Australia

Population according to 2016 census: 11,504

Distance from Brunswick east to Singh Movers Melbourne: 27.7 km or 31 minutes by car

Distance from Brunswick east to Melbourne CBD: 6 km

Local government area: City of Moreland

State electorate: Brunswick

Federal Division: Wills
Surrounding Suburbs Around Brunswick:
Coburg

Brunswick West

Parkville

Princes Hill

Thornbury

Northcote