Removalists Dromana

Full-Time Removalists Dromana – Singh Movers and Packers
Try out the best furniture removalists Dromana service, the Singh movers and packers. Having one of the best and cheap furniture removalists is a luxury which most of the time, lucky people get and if you want to be enlisted in the same list. We, at Singh Movers, are the best house removals service which is actually going to be the most ideal option for your relocation of the stuff rather than any other kind of service. Singh movers and packers make sure that you get the best as it is one of the cheap Dromana removalists with 24 x 7 services and with really good prices overall. Dromana Mornington and St Andrews Beach, the capital is located in Victoria, south of Melbourne. It is located in the west of Marcus Beach and the French island. Looking at Dromana from the south, Arthur seat is the highest point on the Mornington Peninsula.
Dromana is known for the number of vineyards. There are more than 22 different winters operated within Dromana, as well as many vineyards. Dromana Drive-In Cinema is an equally popular entertainment venue for locals and holidaymakers.
After seeing Dromana from the South Arthur seat, offers panoramic views of Port Phillip, Safety Beach, Mount Martha, Rosebud and Portia on the Mornington Peninsula.
Relocation is one of the most tiring things which we could think of, as it is not just putting stuff randomly in boxes and sending it from place to place. It is quite different and distinct than that as you have to keep everything properly in this service. Let us tell you how our company makes it easier for you:
Furniture Removalists Dromana – Singh Movers and Packers
Our service has a lot to offer, like:
Our service has been working on for about a decade and we make sure that you don't have any trust issues in our company as we are a fully legal and insured company which you can work with.
As a part of our service, we are responsible for charging only for the door to door services, which is the main part of our service. only responsible for charging you for the door to door service which we offer and is the main part of our service and the main thing for relocation.
We always make proper efforts to make sure everything is delivered at a proper time and in the perfect shape you want. If you want your stuff to be delivered at a particular time and along with that, you can make a special demand for that and we would be delivering that for you at that particular time only.
In our service, we always make sure you don't have to pay extra for anything, and so, we never put any kind of depot to depot charges and make sure we don't charge you for anything extra. We have excluded the depot to depot charges, which makes our service really worth a while as we believe customer satisfaction is the top priority for us.
In our service, we never charge for any kind of fuel etc. for our trucks which we use for relocating your stuff as we never charge for the fuel in our service just because it is included in our service only.
Our staff is the best and is really professional which makes sure that all your personal demands are fulfilled and if you have any kind of requirements from our service, we make sure that they are fulfilled and delivered as per the demands you have.
Our service is not only limited to house removals, but we also relocate offices, furniture and help you in shifting offices or changing places.
Our service is always ensured for providing you with satisfactory services, for your stuff too and make sure you get trucks for extra storage and easy transportation from our service with respect to the need of the relocation of the items.
We are the most affordable relocating service for you as we always believe that you, as our customer, don't have to pay for any kind of extra service and make sure that you get reduced prices for best removalists Melbourne for furniture removals etc.
Our Services:
Furniture removals / House relocation Dromana.

We share extra storage for all the items in your items which you need to shift.

Furniture removalists Dromana.

We are a proper Moving company Melbourne and also offer office removals at affordable prices.

Relocation of extra or special things, like piano removals or pool table removals.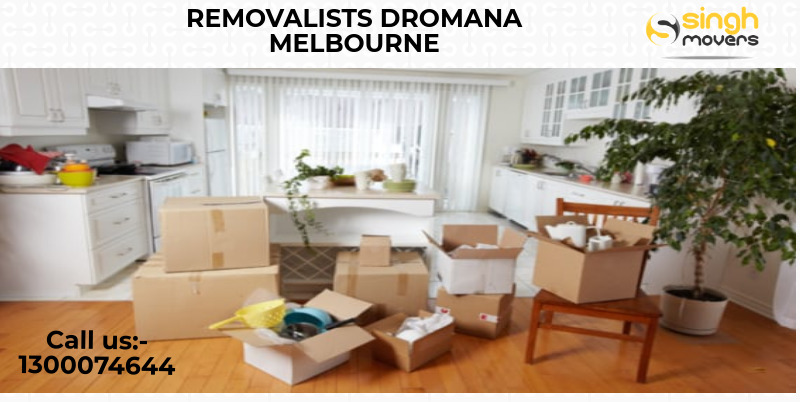 Why choose us?
We provide you with quick service in the Antique Furniture Removal.

We are the cheapest furniture removalists.

We offer you a reasonable cost for each aspect of the service.

A fully insured company at a good price.

We provide trucks for proper transportation of your stuff.

We make sure that all your belongings are handled with care all the time.

We don't include extra costs on anything within the service.

We are the best furniture removals and office removalists service.

We are a trusted service with professionalism in every part of our service.

No delay in the delivery, any time, as we have an on-time delivery for any kind of relocation.

Full-time house removalists with packing stuff provided by the company itself.

Really experienced staff.
At our service, we always believe in customer satisfaction and as we are a moving company Melbourne, we always wish that our services always provide you with the best and cheap furniture removalists. Our service is always focused on quality and happy customers, so you can have faith in our service all the time.
Singh movers - Safe and Secure Removals for Dromana VIC 3936 Suburb:
Singh Movers and Packers is a really great service which has a lot to offer and offers its service 24 x7 and is known to be the most affordable removals Dromana service including being the best moving company Melbourne.
Along with that, we are also in relocating anything you want us to and that can be from anywhere, like your home, your office or all of your furniture just because we happen to be a full-time furniture removalists Dromana service.
We are the cheap furniture removalists and also provide services like house relocation, piano removals and much more which we are very good at doing. We are a 24 x 7 working company and offer you trucks for the proper moving of your stuff for really rapid relocation and always make sure that all the deliveries which we are supposed to do, are done in time and also believe in a proper door to door services always.
We always guarantee professionalism in our service.

We are the fastest movers and packer with a great number of customers.

We are the most trusted and moving and relocating company in Melbourne.

Door to door service every time.

No depot to depot charges at all.

No hidden charges.

No fuel charges.

Easy transport for every item to be relocated.

We are an insured company with more than a decade of service.

24 x 7 service.

Fast Moving Service for any kind of place.

Packing Service provided by the company by default.
Dromana – A Suburb City of Melbourne
Dromana is a suburb of city Melbourne which is the capital of Victoria, Australia which is particularly located on the Mornington Peninsula. Along with that, Dromana has its local govt. an area in the Shire of Mornington, Peninsula. The population of Dromana, according to a census of 2016 was about 5803 people. Dromana is a suburb of Melbourne and has a lot of local institutions which are emerging daily and has a really well maintained urban area. This place also has a good transportation facility.
Dromana Fast facts:
Postcode: 3,936
State: Victoria
Country: Australia
Population according to 2016 census: 5,803
State Electorate:- Nepean
Federal Division:- Flinders
Local government area: Shire of Mornington Peninsula.
Distance from Dromana to Singh Movers Melbourne: 67.5 km or 48 minutes by car
Surrounding Suburbs around Dromana:
Arthurs Seat

McCrae

Port Phillip

Safely Beach

Red Hill

Merricks North

Dromana
Relevant Links:

https://en.wikipedia.org/wiki/Dromana,_Victoria
http://www.mornpen.vic.gov.au/
Furniture Removals Dromana at Singh Movers:-
Singh Movers and Packers have been one of the most grossing movers and packers company for a long time and has been the most trusted furniture removalists Dromana service which has been reviewed positively by thousands of users online and has been working positively for more than a decade of time and provides the best service all the time. Services for house removals are available here as we work as the best movers Dromana and our company has been the best removalists in Dromana for a long time with 24 x 7 service all the time, so you can really count on us. Our services are personalized on quality and believe in providing very personalized service as well as a very efficient and trustworthy service. We are known to even fulfil the individual demands of the customer which makes us the most preferred choice and we also believe in proper service rather than just doing it as a job.
Move with Us for Easy,Affordable,Quality Removalists Services Australia Wide.
Contact Us For Free Enquiry and to Arrange a Free Obligation quote.
For more information on furniture removals and Storage Services don't hesitate to get in touch to one of the Expert Team Members or representatives on 13000SINGH OR 1300074644 for a free obligation quote from the Singh Movers Team, simply fill out our quick quote form or write an email or call us directly as per your convenience. Our Head office is located in Melbourne and Singh Mover's offices are spread across over other major cities: Sydney, Adelaide, Brisbane, Canberra, and Perth.