REMOVALISTS GLEN WAVERLEY
Removalists Glen Waverley can help you in relocation from one place to another in no time because in order to handle each and everything like starting from the packing services, moving to a new place and unloading your goods and we can help in unpacking as well.
In fact, we are pride to provide the best and reliable services to our customers in order to fulfil the needs and requirements during the moving process. In addition, while moving process there are so many things to consider in mind, but with the help of our professional one can achieve it easily.
Of course, in the busy schedule, moving to a new destination can be thrilling, but at the same time, it can lead to many troubles and problems as well. It is because; shifting your existing home to a new place is a tedious process.
You should consider certain things like packing, unpacking, loading, transportation, license and many more. Do you know? One cannot handle all these things alone. In order to overcome these critical circumstances, one needs to hire Packers And Movers Melbourne.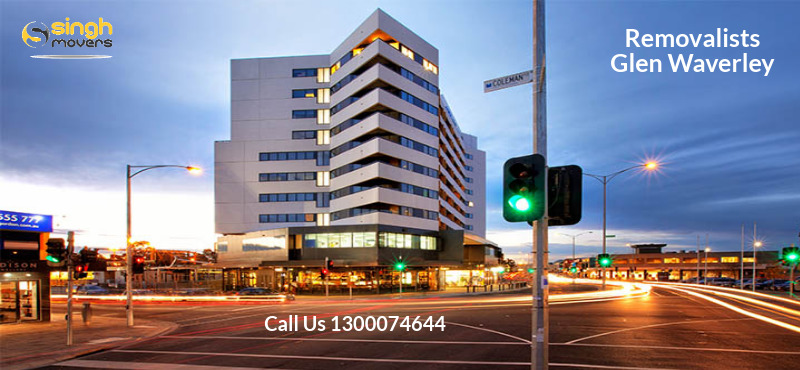 Singh Movers-One Stop Destination For Your Move
Are you residing in Melbourne city? Do you know about Singh Movers? If not, then study the article fully and get to more facts and important services offered by them clearly. Yes, Singh Movers is one of the leading furniture removalists in Melbourne city.
In addition, most of the people have done their moving process at ease with the help of our experts and dedicated team. In order to attain the stress-free move, then it is better to avail the services offered by us as possible.
As we are the top Removal Company Melbourne and so we are pride to provide all our moving services at affordable prices. If you are the one who looking for the professional removalists, then don't hesitate to call us and explore our unique moving services as well. So, make a wise destination in order to ease your moving process.
Make Use Of Our Unique Services:
House Removals

Office Movers

Furniture assembly service

Furniture removalists

Piano Movers

Pool table removals

Hard rubbish removalists

Interstate Removals

Removalists Melbourne
Hire Professional For Shifting Needs:
Why shifting needs professional help? It is because; in order to involve in moving process one can work both physically and mentally. As a result, it leads to a stressful life. So, it is better to hand over all the process to the professional is the best thing.
In addition, in order to get the job easier done, hiring the professional will help you in all possible ways. Moreover, you can keep your valuable things safe and secure with the help of our Removalists in Melbourne
Most of the people in the world still believe that the moving process can be done on their own without any help from professionals. Do you think so? Of course, it is possible but you have to manage everything on your own.
Will you? Just imagine? It is absolutely not. It is because; moving to a new place needs more care and attention. In such a situation, our moving services help you a lot for the customers.
Furniture Removalists Glen Waverley at The Glen
As everyone knows about Singh Movers, then why are you waiting? Avail the Moving Services Melbourne in order to ease your moving process. We are a leading company and offer all our moving services at a reliable price and use the best technique in order to pack your household things.
It is because; in order to ensure for your safe move. Moreover, our dedicated team will have the years of experience in the relevant field and so pay some extra card in your heavy and expensive objects
If you are planning for the moving process, without any delay you can hire us. As we are available 24*7, so there is no difficulty for the customers to hire us. Moreover, our customer care will help you in all possible ways in order to clear all your doubts and queries. By this way, you can enjoy your moving process and avail the services offered by our experts.
Take A Look Out Of Our Unbeatable Services:
Once you have made a call, then our experts will come to your destination and make an analysis based on your household things. Then, we help you in the packing process. Of course, you need to sit simply with the empty boxes for a week. If you are the one who is troubling in packing the things, then our experts will help you in all possible ways.
You can sit simply at the back of our dedicated team, the watch and enjoy our style packing. Just simply guide them and allow them to pack even your precious things. Moreover, our experts pack your fragile items separately in order to safeguard them from any kind of damages. it is because; we are the leading Moving Company Melbourne and you afford our services effectively.
In general, packing the entire thing on your own consumes a lot of time, but with the help of professionals, you can make this process a little bit easy. Within a short period of time, your things will be packed with the blink of an eye.
In the modern world, trusting a removal company is very hard. But, Singh Movers are the best and guaranteed for their results. There is no one is need to break the record and achievements.
In order to enjoy your moving process without any hassle, and then it is better to hire Cheap Removalists Melbourne and also our price will perfectly suit all your budget and within your pocket-friendly prices.
While moving process, you may have heard that many people who met with a serious injury or strong furniture breakage. But, while hiring the professional and dedicated workers from Singh movers, you can able to avoid such circumstances. In addition, we are highly experienced, certified and insured and so you can easily hire us for your next move as well.
If your new destination is not yet ready, but you are in a rush to shift the existing home, then don't worry. If so, then avail our large storage facility in order to hold your possessions even for more than 2 days. As our storage warehouse is large and so you can hold more than the limits. In addition, all your possessions are watched out under CCTV observation in order to the theft away.
We also pride to carry out unpacking services in order to maintain customer satisfaction. Once your goods or belongings transfer to your new destination, our dedicated team will offer unpacking services. And also, our experts will carry out all the work under the instruction of the customers. In fact, we never afford any charges for unpacking services.
Furniture Removalists Glen Waverley
Why do we consider as Budget movers? It is because; our moving services will perfectly fit your budget and never worry about any hidden charges. This makes our company so popular in the city.
So, it is better to hire Budget Removalists Melbourne and enjoy saving to a huge amount of money. We are a highly optimistic and service strong-minded team and also pride to offer the best advice for our customer.
Able to take great care of all your valuable things and belongings

The trustworthy team committed strongly in order to make your move smooth and safe

Extra Care in your heavy objects and furniture items

Afford cheapest rates for your move

Fast, quality and reliable services

Having a well-trained team of professional and specialist movers and packers

Safety packaging

Never charges for hidden costs

Friendly moving workers
Enjoy Hassle-Free Services:
Once you made a call in order to hire us, we are ready to help you. In fact, you need not fear or panic, we and our dedicated team will take care of each and everything of your goods in a hassle-free manner. In addition, by availing our services, you can able to save more time and money. So, get in touch with us always if you are planning to move to Melbourne city.
A well experienced and skilled dedicated team

Pack goods with high-quality materials like wrapping boxes, ropes, taps, partitions and many more

Enhanced Customer Support

Provide additional services like packing, unpacking, transportation and many more.
Glen Waverley- A Suburb City of Melbourne
Glen Waverley is a suburb of Melbourne, Victoria, Australia which is 19 km south-east of the Melbourne's Central Business District. The City of Monash is its local government area. The population of the Glen Waverley is 40,327 according to the 2016 census. The real estate property in Glen Waverley has reached the top because of the interest from Chinese property. The main street of this suburb has recently developed into a vibrant dining and entertainment area.
Glen Waverley Fast Facts
Postcode: 3150
State: Victoria
Country: Australia
Surrounding Suburbs Around Glen Waverley:
Burwood East

Vermont South

Mount Waverley

Wantirna South

Glen Waverley

Mulgrave

Notting Hill
Population according to 2016 census: 40,327
Local government area: City of Monash
State Electorate: Mount Waverley
Federal Division: Chisholm
Distance From Glen Waverley To Singh Movers Melbourne: 4.3 km or 7 minutes by car
Distance From Glen Waverley To Melbourne CBD: 19 km
Relevant Links:
https://en.wikipedia.org/wiki/Glen_Waverley,_Victoria