REMOVALISTS NORTH MELBOURNE
Relocating is intimidating indeed. Having Removalists North Melbourne in your hand helps you to have a tension-free move. Expertise removalist process at Singh Movers offers a good solution for all relocation process.
Singh Movers the pioneer of the relocation process. We bet you don't experience such a proficiency service elsewhere other than us. We're the Removal Company Melbourne. which has trained packers and movers to take care of your belongings.
We're the only solitude service that takes part in the success and loss of the relocation. The followings explain our aspects. You meet fully-fledged service at the greatest value.
List of removal services at Singh Movers:
Look at the affordable removals in Singh Movers Company
Antique Furniture Removals

Home Removals

Interstate Removalists

Furniture removalists

Pool table removal

Piano Movers

Office Movers

Hard Rubbish removal

Removalists Melbourne
How Singh Movers do the Furniture Removalists North Melbourne process?
Once you book your relocation appointment via call, email, or through the internet we mark it down undoubtedly. After you confess about the move then we start to do our traditional process. Well, we send a team of professionals to your place with the manager to check out the belongings you have.
Visit for review:

The reason for the visit is to make a plan regarding the move. Alongside the premises will be noted down which are wants to relocate. After we analysis the belongings we do a checklist of the entire belongings without leaving any.

Confirming the relocation process:

Because our trained professional knows the value of each premise you carry out. Once our analysis gets finished all the basic terms. Our team of experts will finalize the relocation process with our clients.

Moving process:

Now we initiate the relocation task right from the small things be it is commercial or household shifting. Ours aims to offer better and remarkable relocation service to you. Thus our teamwork dips at every stage of relocation.
Auspicious benefits you gain at Singh Movers:
As in general packing and shifting is the most stressful process. Though you pack the things it's critical to move without any flaws. Therefore to leave you free from this tedious process our professionals provide tension-free service. Here comes the evidence,
Reliability:

We take care of each of the premises you have. It let us work in a fully focused way. You can sit normalcy by understanding that your belongings under a safe hand.

Timely process:

Be it industrial or household relocation we complete the task on time. No way for the delay and we don't ask for any excuses as well. If you mentioned any time to arrive when we

office removalists Melbourne

reach your place inaccurate time.

Extremely Professionals:

No matter whether your place is under any work our experts will break any challenge and bring any relocation to complete. We blend professionalism on each stage of relocation so no way for any inconvenience.
Removalist Company to hire:
Consider the odds you should carry out when you decide to relocate by yourself. We don't like our esteemed customers to bear such a thing. Seriously after you connect with our relocation service you don't find any evidence of shiting even while in the process.
Heavy-duty shift:

We've huge years of experience in relocation that is what makes us offer smooth plus efficient relocation. In the case of the heavyweight shift, our experts use appropriate tools and equipment to carry out any extremely weighted goods.

Measured shift:

Our packers and movers understand the capability of the goods so each will be shifted with narrowed tools. Our

Pool Table Movers Melbourne

includes piano, pool table shifting in the most concerning way. We touch any belongings once it thoroughly checked.

Manual mode:

Our removal service doesn't depend on the tools only. In case of a manual shift, our experts won't reluctant and make it possible. Since they are skillful the very first moment they see the things they will estimate its shifting technique.
Singh Movers -The best:
Hunting our professional service helps you to have safety assured relocation service. We have a network of professionals who are well trained in this field for many years. Therefore you will get your relocation process done without any flaws.
Proper move:

We don't shift any belongings instantly without making a proper analysis. Also, we use rigid boxes, bubble wraps, and other secured packs to cover your things. The premises with fragile radicals will be provided with some additional care.

Unwrap at its best:

We mark down the packages in terms of number or some other identification. So that we will able to locate the right belongings according to the way we packed. Likewise, our

Removalists Melbourne Northern Suburbs

follow an accurate mechanism which leads our company to positioned at the number one position in the service and customer preference as well.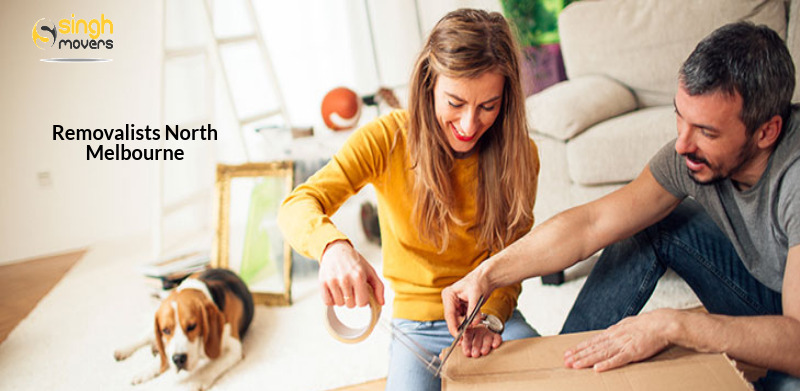 Check out Singh Mover's trustworthy behavior:
One of the elements which make you stay apart from removal service is cost. At Singh Movers, you can evident budget-friendly plus cost-efficient move.
Affordable price:

Even by the initial we estimate the cost and offer it to you. You can also check out the cost of some other service which quoted with the services we have. For sure you will wow at our cost we ask you to pay.

Get rid of unnecessary cost:

When it comes to the sphere of cost most of the relocation service will make you pay for tiny things such as petrol and doorstep services. Unlike that, Singh Movers stick with credibility so you will be asked to pay for the major service we did.

Doorstep service:

Be it any kind of relocation service we reach your place and proffer the process. At the same time, we won't slip from the procedural methods of our relocation. Besides our professionals will stay in your place until it gets complete since we concern about our customer satisfaction more than cost.

Services to note at Singh Movers:

We're the reliable packers and movers who get more clients. Since we work according to the requirements of our clients that are why we are

Removal Company Melbourne

. For any removals in and around Melbourne contact us. However we carry out a straightforward solution for any uncertainties,

Pay for damage:

Unlike others, we won't leave our clients without making any compensation. Of course, Singh Movers are the reliable and trusted packers and movers. But in the event of any flaws, we take the responsibilities. If your belongings fall into damage during the relocation then we pay up to $100, 000. Alike in case if any spoilt made on the public asserts that too we provide the amount of $10, 000,000. This clearly points out our authentic behavior in many cases.

Instant storage:

There are so many relocation processes that take hours to complete. Also there some relocation task which requires storage space. For such an occurrence, we offer space for the belongings you have in our company. It comes under our service so feel free to drop the things over here. Other than if you reluctant about safety don't worry we serviced our storage with round-the-clock CCTV surveillance. So you can easily keep your belongings here.
North Melbourne - A Suburb City Of Melbourne
North Melbourne is the inner suburb of Melbourne which is located in Melbourne, Australia. At a distance of 2 km, this suburb is located in the north-west part of Melbourne's central business district. The local government area of this suburb is the City of Melbourne. According to the 2016 census, North Melbourne had a population number of 14,940. Alongside the North Melbourne is surrounded by the place called CityLink which is an open way to the west and Victoria Street to the south. Now the local government area is of the City of Melbourne but before that North Melbourne and Kensington come under the City of Moonee Valley. This suburb is known as Hotham and one of the Victoria city which is provided with Municipal status.
North Melbourne Fast Facts:
Postcode: 3051
State: Melbourne
Country: Australia
Surrounding Suburbs Around North Melbourne:
Flemington

Parkville

Carlton

Kensington

West Melbourne

Melbourne
Population according to 2016 census: 14,940
Local government area: City of Melbourne
State Electorate: Melbourne
Federal Division: Melbourne
Distance From North Melbourne To Singh Movers Melbourne: 24.9km or 28 minutes by car
Distance From North Melbourne To Melbourne CBD: 2km
Relevant Links:
Best Movers and Packers – Singh Movers
We'll work for the satisfaction of our esteemed clients. All our services will surely point to the requirements of our clients. Once we step ahead onto the relocation process we won't rest until it gets complete. Also, our packing and moving service are potential to use. We know the invasiveness of the relocation and reassemble that's why we wait up to the final process. You not even required to move your belongings a bit. With our movers and Packers Melbourne advanced tools and equipment, we make the relocation easy to the core. Being a professional mover we do the task quite fast and efficiently. Also, when comes to the sphere of cost, undoubtedly pocket-friendly. No worries we complete the relocation process at the accurate time as promised. Thereby confidently hire our professional packers and movers to have a seamless relocation service.