REMOVALISTS MOOROOLBARK
Are you looking for removalists? If so, then hire Removalists Mooroolbark for all your needs. For your relocating process, just hire our professionals and avail of all the services. We aim to reduce the stress and worries during the time of relocation. We know that the relocation process is a tedious and difficult task. We also pride ourselves to provide safe, secure, and reliable moving services to our loyal customers. We are here in order to reduce all your stress and concerns.
We are proud to provide cheap and reliable services for our customers. Our moving services are very low when compared to our competitors. In addition, we offer all our moving services at affordable prices. Moreover, our professionals are extremely well trained in this relevant field, use appropriate tools and equipment for all moves. Moreover, they are not only a hard worker but also friendly to the customers. Therefore, we are considered the top furniture removalists in Melbourne city. Therefore, our packers and movers are highly demanded, so the chances of any damages or risks during the moving process are completely zero.
In addition, during the moving process, there are so many things that should be considered. We also provide some additional services like packing, unpacking, loading, unloading, and many more. Basically, no one can handle the moving process alone, so it is better to hire professionals. Moreover, it is also a complicated task for you to handle the moving process alone. Since Singh Movers is the top furniture removalist in Melbourne city, you can call us any time for your move. Our Packers And Movers Melbourne are highly skilled and knowledgeable in the relevant and give guarantee for your smooth move. Our professionals are highly demanded in this field, can handle your belongings with the utmost care. Therefore, hiring professional removalists is the best way in order to make your move smooth and safe.
Discover the services of Singh Movers:
Do you have a permanent address in Melbourne? If so, then you have come to the perfect place. Since we are the top furniture removalists and offer all our services at an affordable price. Obviously, it is a known factor that the relocation process needs more care and attention. So, it must be handled very carefully. For this, you have to hire our professionals and avail reliable services and make your move safe. By availing of our services, you can gain more benefits like saving time and money. Therefore, it is the best way to get your moving process successful without any hassles. In order to get smooth moving, hire our professionals who will always assist you in all possible ways.
Moreover, Furniture Removalists Mooroolbark will take care of all your household goods, fragile items, and many others with the utmost care and attention. Due to our reliable services, most of the people hire Singh Movers for all needs and requirements of them. In addition, having vast experience in the relevant field, our professionals face each and everything with a smile on the face. Whether it is a commercial or residential move, we completely take care of all your belongings with the utmost care. Here are some of the moving services of ours are listed below, they are
Hire the best House Relocation Furniture Removalists Mooroolbark:
Do you want to shift your home? Are you planning to move somewhere? If so, then hiring House Relocation Melbourne is the best way. Yes, House Relocation Melbourne provides all the services, which is more comfortable and reliable for the customers. In addition, we are proud to offer some additional services like packing and unpacking. Our professionals offer a high level of standard solutions and proper service, which is safe, and at ease. First, our dedicated team will come to your destination and make an analysis based on your household belongings. Then, they give some suggestions and an execution plan.
Based on the preparation plan, Furniture Removalists Mooroolbark professionals start to relocate your house. After all, they keenly help the customers with the packing process. As a homeowner, you simply sit at the back and watch our experts working strategy. They are capable of handling each and everything and have the tendency to finish the packing process within an hour using a systematic approach and modern tools. Moreover, our professional packers and movers are hired by the customers in order to reap more benefits.
Some packing items include:
TVs

Furniture items

Kitchen items

Heavy vehicles

Fragile items

Fine artwork and Valuable paintings
Our professionals will handle all your household goods with the utmost care. Each and everything in your existing homes like furniture, fragile items, vehicles, and many others, can hold easily by our professionals.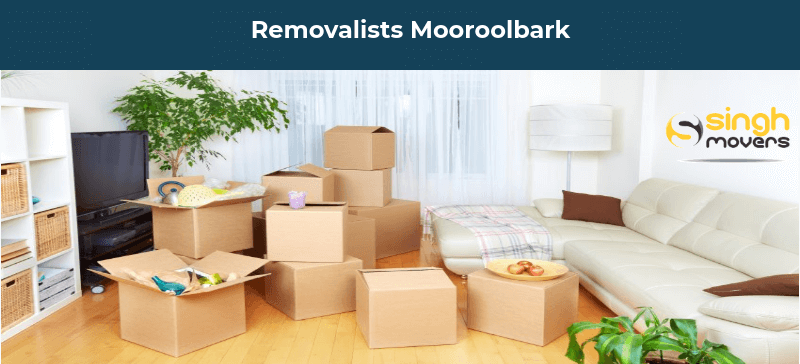 Why particularly Singh Movers?
Credibility:

Of course, choosing the best removal company is different and difficult. Since Singh Movers are trusted removalists, it has a government-approved license. Additionally, it is also considered a trustworthy removal company. Moreover, it is certified by AFRA, which is Furniture Removals Association. Therefore, you can surely hire Singh Movers for all your needs without any hassle.

Experience:

Since we have been in the relevant field for the past few years, and have skilled and knowledgeable workers. Due to the vast experience, our professionals can handle each and everything with the utmost care. Moreover, they manage the damage that occurred during the time of transportation.

Cost-Effective and Reliability: Since we are committed to providing all the moving services at comprehensive rates, Singh Movers do not compel you to pay more. We charge rates as per your belongings. So, do not hesitate to hire us.
Eco-friendly:

As a removal company,

Furniture Removalists Mooroolbark

is not only experts in the relevant field but also user-friendly to our loyal customers. Therefore, as a customer, you can clarify all your quotes without any fear.
Hire professional removals for all your needs:
Are you searching for the best Removalists in Melbourne? If so, then packers and movers in Melbourne are efficient workers. In addition, they are available 24/7 online. Therefore, you can get any suggestions based on your moving process. For your smooth moving process, don't hesitate to hire us. Just with a single phone call, you can get an appointment easily. Moreover, Removalists in Melbourne will reach your destination on time and start an analysis process based on your household goods. Then, our dedicated team will then propose a preparation plan and search for the tools and equipment that needs to be shifted. We are a highly optimistic and service determined team, pride to offer the best advice for our customer.
Can reach us at any time, since we are available 24/7 online

Have the tendency to handle any damage that occurs during the moving process.

Have vast experience and dedicated workers in the relevant field

Also, pride to provide some additional moving services such as packing, covering, loading, unpacking, shifting, and unloading

Provide all moving services at comprehensive rates.
Hire The Best Furniture Removalists Singh Movers and Packers:
We know that you have some memories and fond of every piece of furniture you buy. Therefore, Furniture Removalists Mooroolbark is here to handle it in an effective way. Since our professionals have vast experience and strength in the relevant field, they have the tendency to handle it in a smart way.
Moreover, the Furniture removal process is a tedious task, needs to be done with sufficient knowledge. We are specialist and well- equipped trainers and have years of experience in handling heavy loaded furniture. Furniture Delivery Melbourne provides consistent and cost-effective services and delivers your furniture carefully at the destination. Our experts can handle the following things in an efficient manner.
Big cabinets and wardrobes

Lounge furniture for your drawing room and visitor's rooms

Dining table

Kitchen cupboards and fittings

Bed and cupboards
Processing other services:
Singh Movers not only concentrates on packing and loading your goods but also able to provide some additional services. Once your goods arrived at your destination place, our workers and dedicated team will assist you to unload all your possessions and help you to unpack. Moreover, hiring Budget Movers Melbourne can be more comfortable and easily fit everyone's budget. Some of the additional services like,
Packing

Unpacking

Transportation

Loading

Unloading

Step door delivery

Reliable and cost-effective
Mooroolbark - A Suburb of the City Melbourne:
Mooroolbark is a suburb of Melbourne state of Victoria, Australia, which is located 31 km east of Melbourne's central business district. The Shire of Yarra Ranges is its local government area. The population of the suburb Mooroolbark is 20,689 according to the 2016 census.
Mooroolbark Fast Facts:
Postcode: 3138
State: Victoria
Country: Australia
Population according to 2016 census: 20,689
Local government area: Shire of Yarra Range
Federal Division: Casey
State Electorate: Monbulk
Distance From Mooroolbark To Singh Movers Melbourne: 25.4 km or 29 minutes by car
Distance From Mooroolbark To Melbourne CBD: 31km
Surrounding Suburbs Around Mooroolbark:
Lilydale

Croydon

Kilsyth

Montrose

Croydon North

Mooroolbark