REMOVALISTs BRUNSWICK WEST

Bind with Furniture Removalists Brunswick West To Fetch Secured Relocation

Do you Need professional Furniture Removalists Brunswick West? You'd look closely for the experts who offer proper packing and moving. Relocating is a notorious thing amongst all since it holds bundles of stresses to overcome.
If it's domestic or commercial move it has to overwhelm of stress and task to practice. That's why you must find efficient packers and movers who cover flexibility, alertness, composure, and stamina as well.
As an individual, you can't able to handle all and it will use up all your money which you've saved. Thereby to reduce your relocation expenses and have professional by choosing the right packers and movers service.
You guys have no choice other than choosing our Best Removalists Melbourne since we are the fortified packers and movers who can proffer your expected service. We'd like to thank our customers to make us proud by connecting with our relocation service for these long years.

Get reliable service at Singh Movers:
Taking care of your possession is our traditional trademark even its small removal in Melbourne we handle it with care most. We do right from packing to landing in a suitable way so you can relax from the burden outright.
Our trained packers and movers Services Melbourne assures about your belongings radicals. Alongside you ensure with an excellent top quality relocation service here.
We know about our customers expected service that is why we offer insured relocation service. Alongside we concern more on the quality of the packing and moving service instead of cost so our beloved customers connect with us seasonally.

Hassle-free Furniture Removalists Brunswick East service of Singh Movers:
As we have dedicated movers and packers in our relocation service we offer well-advanced service to you at any time. Our experience and top reliable service make us stand out from the group,
Heavy duty move: When it comes to pack and move heavy weight belongings we use highly advanced tools and equipment to carry it. Similarly, if it needs manual handling also we do it without any hesitation. Our endeavour is to make you free from worry by safeguarding all your things perfectly.

Home Removals of Singh Movers:
At Singh Movers, you can evident professional work how it possibly means we dispatch right qualified and trained packers to our customers. We perform carefully by keeping your property's safety on mind it let our Movers Melbourne to proceeds well-prepared packing and moving. Your possessions shouldn't misshape or mishandle even at hurry stage. Things to consider,
Value-added packing: By default, we add extra protection than we aforementioned but there is a lot we can do for our customers. Once your vacant process comes to our hand your properties will acquire high branded service in both packing and moving.
Any time relocation: We know your hassle move that's why we welcome our customers to arrange relocation process at daytime, overnight even at peak relocation season. By getting your circumstance we always try to proffer personalized relocation service which opts you perfectly.

Attached services to fortunate in Singh Movers:
All our available services are outlined here take a look and choose your suitable service,
House Removals

Office Movers

Piano Movers

Pool Table Removal

Hard Rubbish Removal

Antique Furniture Removal

Furniture Assembly Service

Interstate Removalists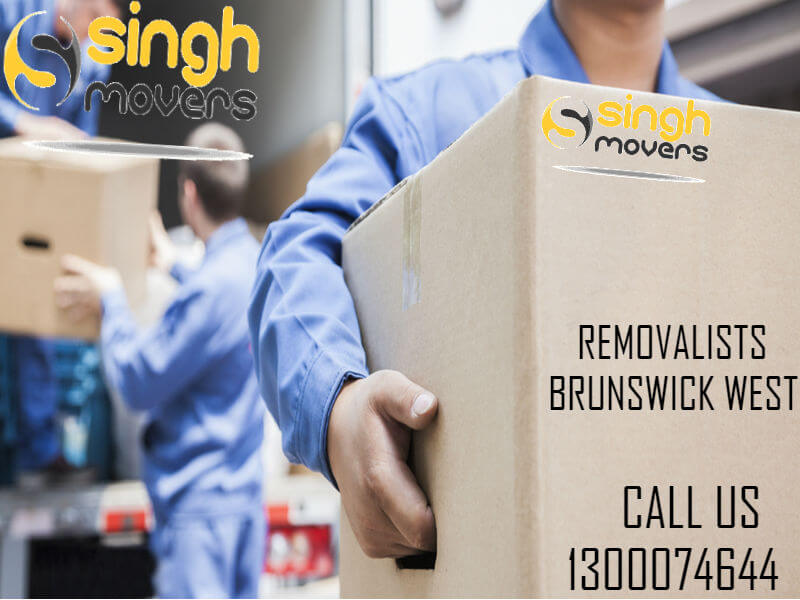 Service in Expand at Singh Movers:
House removals: We will safely pack your entire house holdings without any flaws and you can check out its standards once we shift. Surely you'll wonder with our personalized relocation service. Why because we know how valuable are your belongings are.

Office removals: Being experienced relocation service Singh Movers offer a proper assisted commercial move to our customers. We understand your time that's why we offer quick efficient relocation while moving commercial things. Even you can go for our overnight and same-day shifting service.

Other practising removals: We are in the ready mode to execute any relocation service we also safely pack your things. Most importantly we don't miss any even pen as an instance. For heavy-duty removals, we take concern pieces of equipment on the lift and handling it safely.

Features at Singh Movers:
We aren't the one who deliver services in words. We do any relocation process a hundred times better than what we said.

What do Singh Movers promise to you?
Reliable packing, shifting, unpacking and assembling services in Melbourne

Safeguarding your possessions by offering proper moving techniques

Be it household or commercial things we understood its value and protect it wisely

The straightforward price will fall for any sort of removals

Best Movers and packers in Melbourne – Singh Movers
We've got many techniques to make any relocation efficient and reliable. Our professional members are highly trained in the process of packing, delivering, unpacking and organizing your possession to the best. We keep your belongings safe and flow safety even on transmitting. Our movers and packers will interact with you people friendly so you can assist which things you want to secure forefront. So then our Packers And Movers Melbourne will place the things accordingly. We opt with flexible relocation and we always round the clock to do the easy shifting. Even you want to locate direly also we proffer topmost relocation service to the fullest. We are engaged with knowledge packers and movers so we put together any range of service for any relocation even it has odds. Our experts are skilled to handle any sort of packing and moving so don't hesitate to connect with our professional relocation service to move anywhere in Melbourne. You don't access our unparallel customer satisfied relocation service elsewhere since we offer easy, convenient, ensured and transparent relocation service for you guys.

Ways how Singh Movers offers proper service:
Before going to handle any relocation service we plan forefront and so we involve an in-depth process. You can ensure fully serviced packing and moving on Removal Company Melbourne since we take an even single step in a professional way. Need for some additional info look here
Brunswick West - A Suburb City Of Melbourne
Brunswick West is a suburb of Melbourne located in Victoria, Australia. This suburb is situated 6 km north from Melbourne's central business district. The local government area of this suburb is the City of Moreland. According to the 2016 census Brunswick West has the population number of 14,159. Brunswick West has neighbour locations Parkville to the south, Moonee Ponds situated in the Moonee Ponds Creek to the west, Passcode Vale South and many more. Some portion of Brunswick West joints Tullamarine Freeway. The Brunswick West establishes on 10 March 1913 and this suburb has Moonee Valley Licensed Post Office at 164 Melville Road Brunswick West. Brunswick West has two main commercial activity centres they are Grantham Street and Melville Road. These centres consist of traditional shopping strips and small shopping centre.

Brunswick West Fast facts:
Postcode: 3055
State: Victoria
Country: Australia
Population according to 2016 census: 14,159
Distance from Brunswick west to Singh Movers Melbourne: 35 km or 30 minutes by car
Distance from Brunswick west to Melbourne CBD: 6 km
Local government area: City of Moreland
State electorate: Brunswick
Federal Division: Wills
Surrounding Suburbs Brunswick West:
Essendon

Pascoe Vale South

Coburg

Pascoe Vale South

Ascot Vale

Parkville

Brunswick West

Brunswick
Relevant Links:
https://en.wikipedia.org/wiki/Brunswick_West,_Victoria
https://en.wikipedia.org/wiki/City_of_Moreland
Move with Us for Easy,Affordable,Quality Removalists Services Australia Wide.
Contact Us For Free Enquiry and to Arrange a Free Obligation quote.
For more information on furniture removals and Storage Services don't hesitate to get in touch to one of the Expert Team Members or representatives on 13000SINGH OR 1300074644 for a free obligation quote from the Singh Movers Team, simply fill out our quick quote form or write an email or call us directly as per your convenience. Our Head office is located in Melbourne and Singh Mover's offices are spread across over other major cities: Sydney, Adelaide, Brisbane, Canberra, and Perth.