REMOVALISTS GLADSTONE PARK
Have Secured Relocation From Furniture Removalists Gladstone Park
Are you urging to relocate? No matter what Removalists Gladstone Park offers top-notch relocating service. Removal task isn't fair to you guys since it needs proper planning, experience, and balancing.
You can witness all these features at our service most importantly we approach in a friendly way. We know how much you spend to purchase things. That's why we always do the process in a friendly and efficient manner.
Furniture Delivery Melbourne is fully skilled workers will relocate in a concerned way without any flaws. We can peace your mind that all your belongings are at the safest hands and will reach the destination as such handed over.
Singh Movers moving strategy
When it comes to moving, planning is what the foremost thing ought to carry out. So when you'd like to relocate your belongings with us then make an appointment with us. Only by means of your appointment, we are able to do the rest.
Once you fix your appointment we send two professionals and the manager to your place for a fair visit. In the visit, our proficient will check out your belongings out righty. Especially when coming to household's house removalists Melbourne will check dig.
After that, we will plan for the relocation process to make it successful. We bring all the equipment like the box, papers, wrappers and many more. Plus we will take the proper fleet which suits for your relocation process.
While planning, we assist our experts to take a checklist of the things present in your space. Without leaving even a spoon our professionals will takedown. Also, the things which are huge in size also noted in the checklist.
We initiate with shifting, this process will be done by means of shifting small items to the large items. Finally, we will transmit all your belongings. Though the relocation which we took has been hanged with lots of hurdles we never look into that.
Just avoiding all those things we will bring all kinds of relocation to the fullest and finite. That's why esteemed clients of our removals connect with us for any relocation task.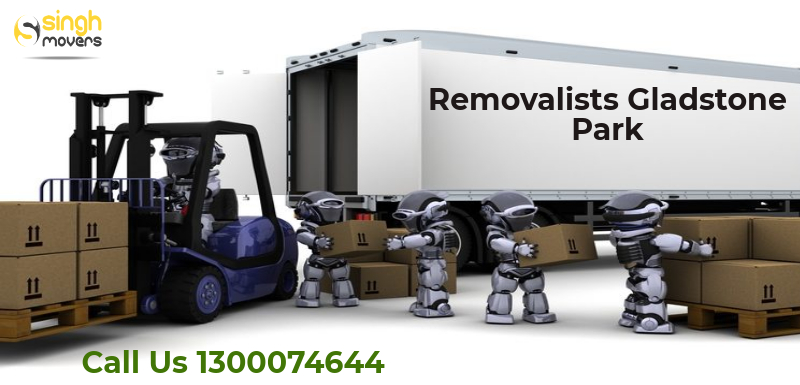 Affordable removal service
Our proficient Packers and movers won't take much of your precious time in the name of relocating. We execute each step in the removal process quickly and efficiently. Plus we make a plan and then act accordingly.
Thus we work concern and reduce the time consumption partly you will never want to pay much. Since when the relocation gets extent will end up in more cost. To avoid such things alone Moving Services Melbourne keep on maintain relocation at less time.
We have tons of experience in this field whereby we are able to make any type of removals successful. Even though the relocation which we choose has lofty of complexity to do so. Whatever kind of removal tasks you can witness our dexterous work.
Assured move at Singh Movers
No matter about the belongings you have in your place. We will completely pack and move it. The care you offered to your belongings also fail to compete with the solicitation we provide.
Plus our sharpness never missed in any stage. Because you all know well that most breathtaking tasks in relocation are packing and unpacking. But we made in a straightforward manner. Since we work as we planned.
Even a blanket also packed and landed to your new location. Also in the dismantle process our keen packers and movers do it without making a scratch. You don't want to offer any tools and things we bring with us for any end relocation.
Punctual work
When our packers and movers assure any time then you can expect us at the fixed time. We never slip from the integrity we used to follow. That is why we arrive and start to work no matter what the situation is.
Once after you commit with our service you can throw away the tension and worry. We work from the bottom of our heart and we take every relocation process personally. So we never ever make any mistake.
We guarantee that your belongings will land safely to the place where you are locating. Plus it will get superlative packing and moving process as well from Removalists in Melbourne. If you have doubts ask our previous customers who get done their relocation process finite with us.
Check out the list of services:
We are ready to offer you plenty of services. Our professionals offer protection and safety to consecutive services,
House Removals
Office Movers
Furniture assembly service
Furniture removalists
Piano Movers
Pool table removals
Hard rubbish removalists
Interstate Removals
Removalists Melbourne
Furniture Removalists Gladstone Park
In the occasion of asking the cost, we are totally away from additional and we never ask you to pay depot cost other than doorstep service cost. Plus our professionals never make you disappointed by looking for fuel cost and all.
You can witness a transparent charging methodology at our service. We won't try to include any additional cost also there is no way for hidden cost as well. Singh Movers do not provide service to collect money. Instead of that, we look for the quality of the service.
Round the clock customer service is there to help you. You can ask them any queries regarding relocation service. Clients are all set to contact in their convenient way such as through mail, phone and online.
Counterpart process at Singh Movers:
We have rigid tools and equipment which make us pack and transmit your belongings in the safest way. But still, you get mess whether your possessions are properly handled by us. By understanding you alone we insured our relocation process.
In case your belongings face any damage while relocating means we will pay for the flaws we did. For the defect, we did to the things we offer up to $100,000. Also in case, any damage made on the public that is for also we offer compensation of $10,000,000.
Storage space:
As an experienced firm in this field, we know your mentality while relocating. In some case, you don't wish to move things whether it is a house, industrial and some other. You don't want to search for space to secure it.
We are provided with wide space to store all your belongings. We covered our storage space with CCTV Surveillance no need to chaos about its safety. The protection will be offered round the clock.
Why Singh Movers?
Of course, plenty of removal services are there why you ought to hire our means, We are experienced and trained Movers and Packers Melbourne totally aside from damages. We assure you that your belongings never meet any flaws when it's under our control. Because our staffs are not only qualified they are experienced as well.
To bring your possession carefully we pack and wrap it in the standard packing materials such as bubble, boxes and many more. Possessions which get packed will have extended potential from any breakage and any kind of damage.
Especially things which are fragile in nature will be perfectly packed and transmitted. We leave you burden-free and tension-free by taking wholly removal process in our head.
Gladstone Park - A Suburb City of Melbourne
Gladstone Park is the suburb of Melbourne which is located in Melbourne, Australia. In the distance of 15 km, this suburb is located to the North-west part of Melbourne's central business district. The local government area of this suburb is the City of Hume. According to the 2016 census, Gladstone Park had a population number of 8,338. The Gladstone Park is surrounded by the Tullamarine Freeway and Mickleham Road to the west, Broadmeadows Road to the North, the Jacana Valley to the east and the Westen Ring Road to the south.
Gladstone Park Fast Facts
Postcode: 3043
State: Victoria
Country: Australia
Surrounding Suburbs Around Gladstone Park
Westmeadows

Tullamarine

Gowanbrae

Jacana

Broadmeadows
Population according to 2016 census: 8,338
Local government area: City of Hume
Distance From Gladstone Park To Singh Movers Melbourne: 45.5 km or 39 minutes by car
Distance From Gladstone Park To Melbourne CBD: 15 km
State Electorate: Sunbury
Federal Division: Calwell
Relevant Links:
https://en.wikipedia.org/wiki/Gladstone_Park,_Victoria
https://en.wikipedia.org/wiki/City_of_Hume
Best Movers and Packers – Singh Movers
One of the toughest things in the relocation is asking you to pay the cost. We're the affordable indeed Cheap Furniture Removalists will request you to offer the cost we work for. You will get the service for what you paid for. We offer our end to end services at a reasonable cost. We take the essential tools and other requirements while relocating for that no additional cost will fall. At the same time, we are totally aside from collecting hidden price from our clients even its any end process. You can evident our integrity, credibility and soulful work. Since we have customized our removal process at the best no way for damage occurrence even it's large ranged one. Furthermore, we are provided with trained workers who have a professional level of skills. Be it any end removal process our experts will offer ensured and standard removal service. For more details connect with our customer support service which is there for you round the clock.
Move with Us for Easy,Affordable,Quality Removalists Services Australia Wide.
Contact Us For Free Enquiry and to Arrange a Free Obligation quote.
For more information on furniture removals and Storage Services don't hesitate to get in touch to one of the Expert Team Members or representatives on 13000SINGH OR 1300074644 for a free obligation quote from the Singh Movers Team, simply fill out our quick quote form or write an email or call us directly as per your convenience. Our Head office is located in Melbourne and Singh Mover's offices are spread across over other major cities: Sydney, Adelaide, Brisbane, Canberra, and Perth.