REMOVALISTS NUNAWADING

Make use of Furniture Removalists Nunawading for proper relocation
Are you in dire to relocate? Then go for Removalists Nunawading to have stress free removal. Moving to a new location is happy but when it comes to pack and move all your households you will get frustrated to the core.
That's why you need an expert's service to have a seamless relocation process. We're experts in doing relocation services. Be it residential or commercial move we will ensure appropriate relocation.
Your belongings will remain safe with us and we keep on follow it on all the section of processes during relocation. Our well-trained Movers and Packers Melbourne
offer your belongings secured and damage-free move regardless of its size.

Check out the reliable services at Singh Movers:
Here are the removal services which we practice at Singh Movers Company,

Reliable relocation service: Furniture Removalists Nunawading
No matter whether the relocation is tiny or huge you get the furniture removal at the fastest and efficient manner. Our kind of service strives the customers to enjoy a stress-free service.
Your belongings will arrive at your home as such you hand over to us. The professionals in Singh Movers offer 100% satisfaction to the esteemed customers. We are experts in removals and you can expect excellent removal service at each corner of the process. Our included services,
Provide local and interstate furniture relocation services

Affordable relocation service with appropriate packing and moving

Having end to end material to pack your belongings

Availability of all types of fleets to move the premises

Appropriate relocation process:
Our reliable removal service acts according to the requirements of the customers though we have some sorts of practice. Once you confirmed the relocation process with our service then we will do the followings,
Planning:
Before we start the Removalists Melbourne our team of experts along with manager will visit your palace to check out the available belongings. They will completely analyze the household or premises and look for further process.
Making a checklist:
To make sure the count of the belongings our well-trained packers and movers properly checklist all the existing items. Without leaving anything even pins are also included in the checklist we make.
Shifting:
After that only we go for the shifting process and we initiate from the small belongings to the largest one. We do the shifting to moving all by ourselves without leaving our customers to strain. You can just sit and watch the way we handle the process wholly.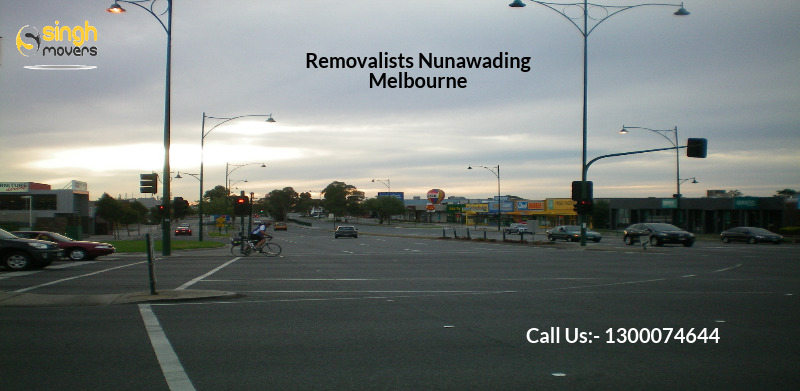 Why you ought to hire Singh Movers?
When you come to search for the relocation service, it prefers for various functionalities at an affordable price. We are the kind of the packers and movers who offer fortified relocation service to the customers at pocket free cost. Likewise, our service gets facilitated in various things,
Be it any type of relocation our professionals will make it quite easy and on time manner. Also when we assure the time of arrival or any process, our office removalists Melbourne sharply arrive at the exact time as mentioned. All the processes included in the relocation get done on time.
You can obtain an end to end service at Singh Movers; our well-skilled professionals understand your belongings and relocate accordingly. Also, we cover packing, moving, unwrapping and safe landing in the topmost secured way.
Meeting quality is what our traditional practice we effort to the core to the outcome the process to the best. We aid in making our elite customers have happy relocation with peace of mind state.
Each work we do incorporate with the foremost priority to the safety of the premises. It will be followed even while making a plan. Alongside we carry out your belongings especially fragile in a well-focused manner without facing any radicals.
Trusted features at Singh Movers:
Here come our trustworthy services we promote to our relocation service,
When it comes to relocation service most of the relocation company charge to more than the estimation amount. The additional charge will get added by means of petrol, doorstep service and so on. At Singh Movers and Packers Melbourne, you'll be provided with proper estimation regards the payment. Alongside you won't ask much apart from the amount we mentioned.
Usually, relocation is tedious it may of any type. That's why we are offered with support service round the clock. Our professionals are always ready to response all your queries you place. We are always concentrating on the satisfaction of our beloved clients.
Once we get connected with your relocation process then we keep on follow you till the end. We provide authentic relocation service by including all needed practice of relocation such as moving, wrapping, and some other.
No matter about the type of relocation we reach your door and offer the relocation process to the best. That's why we are professional and experienced relocation service.
Appreciable service at Singh Movers:
Extra is always beneficial, right? That's why we offer some additional functionality and service for our clients. We look for the flexibility of our esteemed customers more than profits. Thus we propel our relocation service with some other sorts of features such as,
Our Interstate Furniture Removalists Melbourne Company is well equipped thus we assure you that your belongings meet safe lifting and relocating segments. We have trolleys and other tools to carry out your premises in the fortified way out right.
We are well standard relocation service who keeps on work to provide the safest relocation service. We work on various sorts of the relocation process and we are confident about our service. But unfortunately, your belongings meet any damage due to our relocation then we are ready to compensate for the loss with the amount of $100,000.
As like for your premises damage we offer compensation money for the mistaken loss made by us. Our company will provide around $10,000,000. So you don't want to stress for the damage which occurs on your belongings and public property as well.
We know that not all relocation services get done within one day. Especially when it comes to industrial relocation, there should be concerned about packing and moving have to take place. In such an event, you need a proper place to store all your goods. For that you don't want to search outside even our relocation service has the widest storage facility to place your things. No need to worry our storage space is perfectly secured and we have installed with CCTV surveillance for round the clock. Thus there is no way for any theft or damage.
Nunawading - A Suburb City Of Melbourne
Nunawading is the suburb of Melbourne which is located in Melbourne, Australia. In the distance of 18 km, this suburb is located to the east part of Melbourne's central business district. The local government area of this suburb is the City of Manningham. According to the 2011 census, Nunawading had a population number of 10,947. Alongside the Nunawading is the heart of the Whitehorse Road and Springvale Road which is located in the eastern suburbs. Also, it is head over to the City of Whitehorse's main office. Alongside it is featured with a huge retail shop plus wholesale businesses in the Whitehorse Road.
Nunawading Fast Facts:
Postcode: 3131
State: Victoria
Country: Australia
Surrounding Suburbs Around Nunawading:
Doncaster East

Blackburn North

Nunawading

Micham

Forest Hill

Blackburn

Donvale
Population according to 2011 census: 10,947
Local government area: City of Whitehorse & City of Manningham
Federal Division: Deakin
State Electorate: Box Hill
Distance From Nunawading To Singh Movers Melbourne: 10.9km or 15 minutes by car
Distance From Nunawading To Melbourne: 18km
Relevant Links:
https://en.wikipedia.org/wiki/Nunawading,_Victoria
Best Movers and Packers – Singh Movers
Our reliable relocation service is available round the clock so you can book accordingly. No matter about the kind of relocation we have experts who can handle any sorts of relocation to the best. At the same time when you browse for the damage-free relocation service then we are the foremost service around Melbourne. You can evident proficiency in each process we carry out bee it packing unpacking and moving. We promise you for a safe landing on time. Plus we don't take any excuses in case that's why we take pride in ourselves. In case of dire to move then we start to work and process according to the requirements of the customers. We are trustworthy and secured Removalists Melbourne we have lofty of happy customers till date. When comes to the prices, check out with another relocation service they quoted the same service but you'll wonder with the cost estimation they made. On the other side at Singh Movers, you don't face any unfair situation be it to service and payment. Unlike others, we won't include any additional terms of payment. On the whole, at Singh Movers, you have an authentic relocation service which you never expect in any other service. we look for customer satisfaction with our uncompromised service more than profit.
Move with Us for Easy,Affordable,Quality Removalists Services Australia Wide.
Contact Us For Free Enquiry and to Arrange a Free Obligation quote.
For more information on furniture removals and Storage Services don't hesitate to get in touch to one of the Expert Team Members or representatives on 13000SINGH OR 1300074644 for a free obligation quote from the Singh Movers Team, simply fill out our quick quote form or write an email or call us directly as per your convenience. Our Head office is located in Melbourne and Singh Mover's offices are spread across over other major cities: Sydney, Adelaide, Brisbane, Canberra, and Perth.