REMOVALISTS HIGHETT

Get Started To Opt With Furniture Removalists Highett To Safeguard Your Belongings

Be it home or corporate shifting you look for the safe Furniture Removalists Highett for your possessions. If you plan to move on your own then it has been an expensive and risky task to do.
Especially some of the items are fragile which needs to handle in a very careful way. When you do on your own then you have to suffer by the burdens of relocation at each step.
So whatever your belongings look for the professional Packers and movers Melbourne like us to have a comfort shifting no matter in your residing we'll offer you superlative service to take your goods to the right destination

Superior service implementation:
When you decide to shift the goods on your own under safe manner you've to accept the reality. Since the approach and work carried out by the packers and movers firm has premium quality and orientation.
A lot of moving services are offered by all known for the strong standards of safety, reliability, and integrity. Nevertheless looking for loyal service is significant since some will charge for the vehicle where your belongings did not even fill half the volume of the vehicle.

Why you needed Singh Movers for sure?
Let's begin with an instance if you want to shift your place then imagine about the things and belongings which you have. Isn't fair to make such a hectic schedule and shifting all by yours.
Whereas if you go for our Packers and movers means then our intended schedule will have the solid process and no name for awful things. Here some of the most notable reasons to hire a packing service are given,

Assured safety over your possessions in Singh Movers:
When you choose the right packers and movers then your kinds of stuff will get a secured environment which doesn't meet any damage even at once. Also why not the things which you placed won't get relocates during transportation and packing as well. Since the firm of packers and movers have a team of experts who will monitor each step follows that's why we offer top-rated service.

Auspicious services offered in Singh Movers:
We know how hard is relocating that's why we are listed with enormous features they are,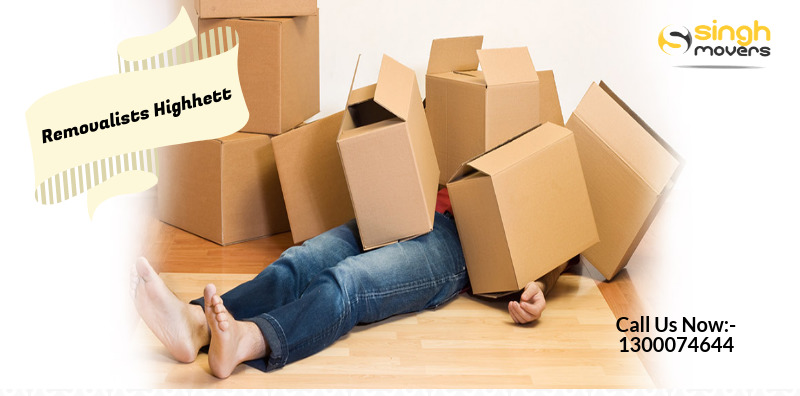 Not rough nevertheless efficient:
Once you connect with our Moving Services Melbourne you can evident the professional packers and movers firm then we let you know about the details of our company as such. And the method we follow to move the goods all will be clearly explained now you have to guess whether the company will suit your requirements.
Processes: On the other side by using the latest technology and tools all your goods get high-quality packing so you can ensure the safety of the items in our expert relocating service.

Value the risk-free service: Moreover, our packers and movers don't make any misshape or damage to your items in case if it is done then the company will compensate for the loss. Fore before the process you will be offered with the terms and condition which comes under the insurance coverage.

Damage free: Since being professional packers and movers possibly your possessions doesn't face any damage. We value your things in the proper way according to the radicals so you confidently hook up Singh Movers for better relocation service.

Check out Singh Mover's reputation:
Browse for various numbers of packers and movers to know the traditional work

Then look at our list out features and suitable service that opt for your goods and possessions

Enquire our traditional and advanced technology we follow

Finally, know our salient features
Unparallel service even for your dire purpose:
Isn't possible that when you tend to shift your things if such condition falls then what'd be your decision? Even when you choose to relocate by using local transporters just imagine the stress which you mean to handle to pack. But is your choice is of our Office Movers Melbourne then needless for worries.
No matter the distance or the destination you're residing the specialist in relocating service will turn out any stressful shifting as a flexible one. Its all because the staffs are outright trained and well-known knowledge persons in providing best shifting. The organisation has top-notch facilities and tools to carry out high-quality service to you people.

Even its tiny you get affordable moving:
Most of the people don't understand the skill of relocating since not all need huge movers service. As per your belongings alone you should select the best packers and movers but it doesn't mean you have to go for an expensive one. Simply connect with our Small Removalists Melbourne then cut down your money half. Even for the folks who lead small business can also make use of this service.
The truth of the small shifting is that which face more challenge than the other one since here the possibility of damage is heavy. That's why our moving company helps you by offering appropriate service actually its worth to use. Our commercial packers know that how to handle different sort of goods. Expertise service of the movers will know the value of your furniture, electronics, and other items so which will be handled safely.

Recommend service:
Majority of Y'all take heavy-duty service to move your piano or pool table but isn't wrong to choose but the physical size and weight of such equipment are wanted to mind. When it comes to heavy-duty shift our professionals will use more skills whereas Pool Table Removalists Melbourne doesn't take too much effort and don't let you feel hard. Just by our effortless move, your pool table will be easily moved to the right destination flawlessly. Even if you ask for reinstall the pool table that is too possible in the service. But before choosing the packers and movers service scale-out the length and size of the pool table.

Key services proffered by Singh Movers:
Cost-effective service implement in regular or small budget

Aspects of good safety

Both mass and ordinary storage gets the supreme packaging

Advent of technology

Flexibility even over exceptional goods
Highett - A Suburb City Of Melbourne
Highett is a suburb located in Victoria, Melbourne in Australia. The location of this suburb is 16km south-east Melbourne's central business district and 2km east of Port Phillip. The local government area of this suburb is the City of Bayside and the City of Kingston. As per the 2016 census, the overall population of Highett is of 10,454.
Highett Fast facts:
Postcode: 3190
State: Victoria
Country: Australia
Population according to 2016 census: 10,454
Distance from Highett to Singh Movers Melbourne: 17.9 km or 25 minutes by car
Distance from Highett to Melbourne CBD: 16 km
Local government area:
City of Bayside

City of Kingston
State electorate: Sandringham
Federal Division:
Surrounding Suburbs Around Highett:
Hampton

Hampton East

Moorabbin

Highett

Cheltenham

Sandringham
Relevant links
https://en.wikipedia.org/wiki/Highett,_Victoria
https://en.wikipedia.org/wiki/City_of_Bayside

Move with Us for Easy,Affordable,Quality Removalists Services Australia Wide.
Contact Us For Free Enquiry and to Arrange a Free Obligation quote.
For more information on furniture removals and Storage Services don't hesitate to get in touch to one of the Expert Team Members or representatives on 13000SINGH OR 1300074644 for a free obligation quote from the Singh Movers Team, simply fill out our quick quote form or write an email or call us directly as per your convenience. Our Head office is located in Melbourne and Singh Mover's offices are spread across over other major cities: Sydney, Adelaide, Brisbane, Canberra, and Perth.