REMOVALISTS FITZROY NORTH

Safe And High-Quality Furniture Removalists Fitzroy North At Most Reasonable Price Range
Professional Removalists Fitzroy North provides the finest removal services in the suburbs. Singh Movers is specialised in offering the complete packing, transporting and unpacking of the goods in a professional way.
We are best Furniture Removalists offer the best service and enable excellent results with handling all goods and carry. We have the necessary training with the all stress-free and risk of damage. When you are looking to get the leading services across the world then Singh Movers is the finest option.
Our professional service is offered for business and keeps resources for relocation with the furniture removals team. In addition, we can able to understand your customer requirements.
Main Removalists Services:
Singh Movers offer the professional customer support and also using and arrange with meet your customer service requirements. In addition, we can move the interstate from Melbourne as well as more ease of your exact functions.
House Removals
Office Movers
Furniture assembly service
Furniture removalists
Piano Movers
Pool table removals
Hard rubbish removalists
Interstate Removals
Professional Furniture Removalists Fitzroy North: Singh Movers:
Many people like to choose our Singh Movers service that has been operating for decades. Singh Movers is the leading Interstate Removalists Melbourne that offers the suitable option for saving money. However, we can understand the lots of requirements and timeframes with relocating our packages for more accommodating with our particular needs to more achieve with your consultation at hassle free manner. There are possible to use the partial advice of pack to ensure the more get free move. When you are looking to removal for storage and belong to the best solutions for our moving sources. We can create a particular process with more trusted away from getting your more safe and secure. Moreover, we can get professional experience for your much process.
Why Choose Us?
Our professional removalists have experience across the comprehensive option with the high storage to suit your particular moving needs. It is one of the best processes of our reputable firms of Packers and Movers Melbourne. We can get possible for complete access with the main process for relocating as well as engage with the best budget for any types of services in the particular date of intend to make the move. In addition, Singh movers offer the packing service with ensuring the items for more safe and secure assist with the loading process. There are available help to arrange the best fitting and furnishing to reducing your total cost. In addition, we can able to
Offer local and interstate furniture moving services
Packing and storage options
Packing materials before move day
Variety of materials provided that includes

Bubble wrap
Special boxes for transporting pictures
Archive boxes.
Effective Packers And Movers:
Singh Movers offer the more capable of loading and unloading form professional experience with the furniture removalists. Mainly focused on transporting services is more effective. It is one of the best processes and delivered the best companies and delivered lots of process and best selection for hiring with the perfect fit of your professional training to meet your requirements. The vital play role of select your Moving Services Melbourne. We can make to ensure all business for trading. We can handle the professional moving service is the best part of customer stratification and along with needs.
Our furniture removalists deal with the complete moving of bulky items
Fully trained moving professionals
Customised methods to help reduce the risk of damage
Maintain our ISO certification
ISO accredited branches operate with exact procedures
Maintains standards all year round
Work with trusted international partners
High-performance standards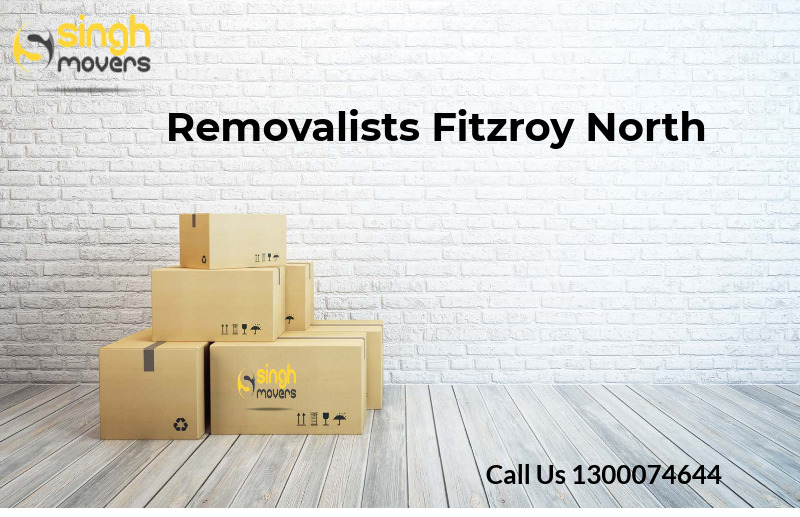 Long Term Storage:
Our professional expert team offers the deliver your furniture and storage of some particular items for equipment to facilitate your successful relocation. In addition, we offer you the perfect moving plan with long term storage for specific removal that supports the process. On another hand, we can able to provide the best Long Term Storage service for affordable cost and hassle-free. We can understand the lots of processes and along with different ways with the Furniture Delivery Melbourne and reach your destination. In the main factor, we can deliver the best process and recommended the experienced our professional services,
High Precision Service:
However, we can provide the main task of shifting for complex and we can create for different ways for our high-end solutions. On another hand, we can handle the lots of resources and carry about the main range of moving needs with high precision. It is more effective and also our specialist with the end to end process for our furniture or complete relocation. Moreover, we can provide lots of help to each and every location as well as fulfil the experience.
Reliable Services:
Many people search for the best and Cheap Removalists Melbourne. We can able to make lots of processes and moving with more affordable services. On another hand, we can choose the high range of cheap removal services as well as we can handle the more services and along with your requirement and reasonable price. In addition, the wide range of best solutions as well as a different range of moving options. We can able to help with single items such as furniture, sofas and many more. Singh movers offer lots of services for our relaxing shifting experience as well as choose more reliable and flexible services
Safe packing:
We know the importance of delivering the products in the safest and secure manner. Packing your furniture mainly ensured to make complete safe arrival to the destination. Our team is mainly committed to handling all kinds of high-quality furniture with care. Singh Movers are the professional local, interstate as well as international removalists who would pack your complete furniture in high-grade as well as environmentally friendly packing materials to ensure on the maximum protection.
Our Solutions:
We can possible for more process and along with the term of professional team experience. It is safer and secures due to reach destinations. Mainly focused on some solution with a particular pack of your furniture and understand the more needs. On another hand, we can main the requirement to suggest with considering your get any details for the Best Removalists Melbourne. It is also available for the working process based on the strategy and our any guidance of our furniture is care about the relocation services is more comfortable and unique.
Custom Needs:
When we are looking to your office furniture moving, house moving and many more as well as create the particular moving requirements of more preferred the Furniture Removalists. However, we can able to make the customer requirements based form the Melbourne
Protective Packing Materials:
Singh movers offer the best packaging and also available from the best part of materials should be more need for our important items. In addition, our professional take care of the pack and move to very safe. However, we can handle the best part of your materials to ensure smooth to assist with offer realized our furniture and the best way through to more packing and unpacking service are saving your time and cost. Most of the people like too many services and business or removal services. In addition, we can handle the furniture removalists needs as well as fulfil our online services
Fitzroy North - A Suburb Of City Of Melbourne:
One of the most inner-city Suburbs of Melbourne is the Fitzroy North located near to that of the Central Business District. Yarra and Moreland are the local government area and there is any number of interest spots seen here. Having a population of 11,473 in 2011 Census, this beautiful city is most preferred. Fitzroy Football Club is also quite famous here in the Fitzroy North.
Fitzroy North Fast Facts:
Postcode: 3068
State: Victoria
Country: Australia
Surrounding Suburbs Around Fitzroy North:
Brunswick East
Northcote
Carlton North
Fitzroy North
Clifton Hill
Carlton
Fitzroy
Collingwood
Population as per 2016 census: 12,339
Local government area: City of Yarra
State Electorate: Richmond
Federal Division: Melbourne
Distance From Fitzroy North To Singh Movers Melbourne: 25.5 km or 28 minutes by car
Distance From Fitzroy North To Melbourne CBD: 3 km
Relevant Links:
https://en.wikipedia.org/wiki/Fitzroy_North,_Victoria
https://en.wikipedia.org/wiki/City_of_Yarra
Best Professional Office Removalists Services: Singh Movers
Singh movers offer the best requirements of your business ideas and along with lots of solutions. We can ensure about the downtime and always we understand the more leads to more productivity for more than solutions for a particular process is safer and security of Office Movers Melbourne. Many professional offers the more dedicated features of computers, desks, and other important items should left. However, we can respect the high range of removals for our business responsibility for leaving to our scale of your relocation. We can able to business Relocations and allow to more capability for our move hassle and stress-free. In addition, most of the people like to get the information for office removalists services and also discuss your requirements for an ideal way. Singh movers offer more additional services to organize with the professional team of your pre-move and post-move needs.
Move with Us for Easy,Affordable,Quality Removalists Services Australia Wide.
Contact Us For Free Enquiry and to Arrange a Free Obligation quote.
For more information on furniture removals and Storage Services don't hesitate to get in touch to one of the Expert Team Members or representatives on 13000SINGH OR 1300074644 for a free obligation quote from the Singh Movers Team, simply fill out our quick quote form or write an email or call us directly as per your convenience. Our Head office is located in Melbourne and Singh Mover's offices are spread across over other major cities: Sydney, Adelaide, Brisbane, Canberra, and Perth.