REMOVALISTS NARRE WARREN
Looking for the best hand for relocation? Choose the best Removalists in Narre Warren no matter whether you are residing near or far. We offer doorstep relocation service to you in the safest manner.
Utilizing our professional Movers and Packers Melbourne service you get to know the reliable packing and moving service. Be it any relocation whether to move commercial space or your whole household we offer stress-free relocation service.
You don't experience any ouch when you make use of our packers and movers service. We'll help you to completely get rid of this intimidating process outright. Our packers and movers will execute the process so you don't want to make any effort.
Fully serviced Singh Movers:
Once you connect with us for office removalists in Melbourne then you can evident full focused relocation process. We combine with the packing and moving the very first moment you booked your appointment. Our experts offer assured safety for the premises while on all the processes. Thus we use standard quality in the end to the task of relocation.
Stress-free service:

When it comes to relocation we put safety first that's why our professional team along with the manager visit your place before shifting. Thus it makes us inquiry the available households and plan according to it.

Professionals in removals:

No matter the type of furniture removals we do all the relocation process by means of our standards. Once we look and finalize the things our experts will checklist the things. It pinpoints our credibility. Hence you can check the possessions.

Fine packing:

In this process, only most of the customers feel stressed but don't worry. We use first quality rigid boxes and foams to pack all your holds. Also when it comes to fragile we provide extra care to shift it in the safest way. Also, we start to pack small things, and then we do for the rest.
Singh Movers services you should know:
Below given are the services which we provide in our Removal Company Melbourne,
Fortified relocation service of Singh Movers:
We serve you both industrial and individual relocation process in a qualified manner. Since our professionals are dexterous in the packing and moving process. Even you don't get the relocation task you stay normalcy in such a way we do the process. Here comes our standard service,
Individual move:

In this, we concentrate on each household that you have. We keep an eye on the safety of your belongings so that we mark signs or numbers on the packages. It helps us to identify the possessions by checking out the checklist.

Commercial move:

Relocating commercial space is really odd and you shouldn't take much time because you will lose your reputation. That's why we offer shifting overnight. Yes, this process makes you work as usual and we assure each of your office assets will reach safely. We do it quite quickly and will complete it at the time we mentioned.
Aspects of Singh Movers:
When it comes to relocation every customer looks for a proper move. We are specialized in this so that we lead our company as the top-notch relocating service in Melbourne. The destination which you provide there your premises land safely without any damage. Check out our followed schedule,
Timely service:

Our professional

packers and movers Melbourne

reaches your place at the time you specified to. You can obviously set free since we arrived as promised. Alongside end to end, processes get the timely completion.

Packing:

Be it any removals we provide excellent packing without compromising the quality.

Shifting:

In this task, we use proper tools and equipment to shift your belongings and you can ensure their safety.

Safe landing:

Both individual and residential move get the fortified move and you can expect it on time as well.
Features to know about Singh Movers:
Unlike others, we won't ask you to pay charges for each work. Beforehand we estimate the overall cost and provide it to you. Also, we make payment for the major process we took in the relocation service. Other than this our professionals don't compel you to pay. You don't experience such irritation in any part of our service.
Free from fuel cost:

The practice of charging for the fuel is in most of the relocation service. At Singh Movers, you don't have such an unreliable service. We aid to provide the number one quality packing and moving to our customers.

Doorstep relocation:

You don't want to step out for any task our trained staffs offer door to door service properly.

Support service:

Singh Movers

Furniture Removalists Melbourne

has a 24*7 support service for the customers. You can call and connect with us to ask any doubts regards packing and moving. Our team will respond to you with a proper solution. We have years of experience in breaking challenges in the relocation process.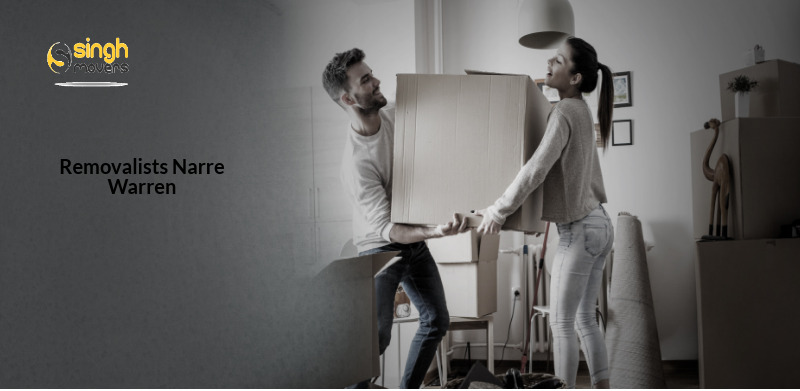 Terms make Singh Movers best:
Several packers and movers are available in Melbourne but people always connect with us. You know why? Singh Movers are known for reliable, fast, accurate, safety and affordable price service. Thus customers get increased for our company continuously. Apart from words, we expose it to action which leads our service to achieve a lot more.
Budget-friendly cost: When it comes to the charge Singh Movers ask for the main task. Though we offer lofty of facilities and tools to do the relocation we make you pay what we did. Such quality is hard to find in other packers and movers of Melbourne other than Singh Movers.
Tools:

We are arranged with high equipped tools which are qualified to use for any relocation. Also, we have trolleys to move possession in the safest manner. When comes to the move we have an array of fleets for different removals. So even single belonging like piano will also be moved in a quite secured way.

Proper plan:

Our professionals are able to shift and move any belongings since we have a plan. Thus there is no need for much effort for packing, unpacking, shifting, and moving. All these get complete in a very simpler way.
Extra care offered by Singh Movers:
Singh Movers work for the satisfaction of the customers. For that, we do any extreme service along with proper relocation we include additional services. They are,
Equating damage:

At Singh Movers, you can guarantee stress-free and damage less relocation. We will assure the safety of your premises. But although we maintain professionalism in all the processes in case of damage to your belongings we are ready to provide compensation. For the possession which gets damaged under our relocation task then we will give up to $100,000.

Alongside if any of the public asserts get spoiled during our relocation service then for that also we provide $10, 000, 000.

Storage facility:

Moreover not all relocation process is easy. Some of them take much time even you proceed in a scheduled manner. In some cases, you store your belongings rather than moving them. For such an occasion, you don't want to find any storage space. We are offered with huge spaced storage here you can store your things. Also, don't worry about its safety we would have provided 24*7 CCTV surveillance to protect it from trespassers.
​
Narre Warren - A Suburb City of Melbourne
Narre Warren is a suburb of Melbourne which is located in Melbourne, Australia. At a distance of 35 km, this suburb is located in the southern part of Melbourne's central business district. The local government area of this suburb is the City of Casey. According to the 2016 census Narre Warren had a population number of 26,621. Alongside the Narre Warren got a population of 2000 residents for one kilometer. The own train station of Narre Warren is situated in Webb Street. This place is called the second most huge shopping center in Australia. Fountain Gate Secondary College is the widest secondary school in Narre Warren.
Narre Warren Fast Facts:
Postcode: 3805
State: Victoria
Country: Australia
Population according to 2016 census: 26,621
Local government area: City of Casey
State Electorate: Narre Warren North
Federal Division: Holt
Distance From Narre Warren To Singh Movers Melbourne: 25.4 km or 26 minutes by car
Distance From Narre Warren To Melbourne CBD: 35 km
Surrounding Suburbs Around Narre Warren:
Endeavour Hills

Narre Warren North

Harkaway

Hallam

Hampton Park

Clyde

Berwick
Best Movers and Packers – Singh Movers
Do you want a high-quality Interstate Removalists Melbourne? Then Singh Movers are the foremost service that can offer uncompromised relocation service to the customers. We give the number one priority to our customers this is what makes us stay apart from other packers and movers. The utmost thing about our service is that you can ensure friendly service. Our professionals are always working for your satisfaction. So in case of any doubts, you can feel free to ask our experts they will clearly explain you. Also before going to start any task our packers and movers will make you know. Thus you can sit relaxed to check out the process. Believe our service we will complete any relocation process in the stress-free, hassle-free, and damage-free manner as we promised.