REMOVALISTS MOORABBIN AIRPORT
Want to shift your home? Need removalists? If so, then hire Removalists Moorabbin Airport and avail of the services. Whether you are moving you're apartment, office, or a single item, we guarantee for your belongings will always take care of with the utmost attention. We are committed to making the entire moving process as simple as possible for you. From starting to the final stage of the moving process, we understand your complexities and guide you in all possible ways. We are committed in such a way in order to help you from packing, loading, unpacking, unloading, transportation, etc.
When compared to our competitors, we provide cheaper costs and reliable services for our loyal customers at a comprehensive price. Since our workers are highly professional and trained, use the systematic approach for your move. Our professionals use the art of equipment, that able to reduces the time, money, no damage to your breakable items. Therefore, our packers and movers are highly demanded in Melbourne city, so the chances of any damages or risks during the moving process are completely zero.
Usually, the moving process needs more care and attention. And also, moving to a new place can be a tricky and stressful one. During the moving process, there are so many things to take care of. One cannot handle everything alone for shifting the home, so, they need the help of a professional. Since Singh Movers are the best removalists in Melbourne City and provide all the moving services at affordable rates. Moreover, some of the tasks like starting from packing of items, loading the packed items, transportation, delivered to a destination can be handled and managed very carefully. So, it is a more complicated task for the one to manage all these tasks without any professional help. So it better to hire Packers And Movers Melbourne in order to manage all the risks and tasks effortlessly.
Avail of the services of Singh Movers:
Want to cherish the removal services of Singh movers? Planning to move somewhere else? Looking for cheap movers? Want to hire professionals on your budget? If so, it better to hire Removalists in Melbourne and they are proud to pride all the removal services at comprehensive rates. Of course, Singh Movers are the best movers and have the capability to move any items like furniture, pool tables, pianos, or anything else with the utmost care and attention. Moreover, we know that the moving process is a tedious one and requires more work and time. In order to get a smooth move, it is better for you to hire professionals and get reliable services. By availing of the services from professionals, you can enjoy your moving process, and also it is the best way to get the entire job done easily without any disturbance. In order to attain smooth moving, our professionals will always assist you in all possible ways.
Our professional will take care of all your belongings, fragile items, and many others with the utmost care and attention. With our comprehensive price, many of the customers hire the moving services from us and get success in all moving process. And also, with vast experience and knowledge, we face every moving process with a smile on the face. It is no matter for us, what the type of moving is; we handle all our moving services with the utmost care. Here are some of the moving services we handle are listed below, they are
Home Removals

Interstate Removalists

Furniture removalists

Pool table removal

Piano Movers

Office Movers

Hard Rubbish removal
Furniture Removalists Moorabbin Airport Qualities offered by us:
There are many reasons for hiring the Singh Packers and movers. The main reasons are listed below:
Convenience and Transparency: At Singh movers, professionals work to make the entire moving process convenient and visible for you. It is easy for you to make a book on call, view your quotes, able to see all your comments, can ask your doubts, and provide feedback through our Management Software.
Cheap movers:

We are proud to provide all our services at affordable rates. At

Budget Movers Melbourne

, you will find a wide range of additional services like packing, unpacking, loading, unloading, and many others in order to make the moving process hassle-free. So, don't hesitate to hire us, when you are looking for reliable house removals.

Stress-free service:

Actually, shifting is a tedious process and takes all your energy. But, our professionals can handle everything in a smart way in order to reduce your tension and stress. That is why; we are highly demanded in the city. We have an immediate solution for all your moving issues and problems.

Safety:

When comes to

the moving

process it includes various numbers of belongings, heavy items, and fragile items. With the help of our dedicated team, you can pack all these things easily with the utmost care. So, your belongings don't meet any damage or break even

traveling

.

Transportation: The transportation

process is also tricky and needs more attention. It is because, while moving your goods, there is more chance for damage and risks. That's why our professional will take care of all your belongings. If there is any chance for

the occurrence

of damage our professionals take instant action and work accordingly.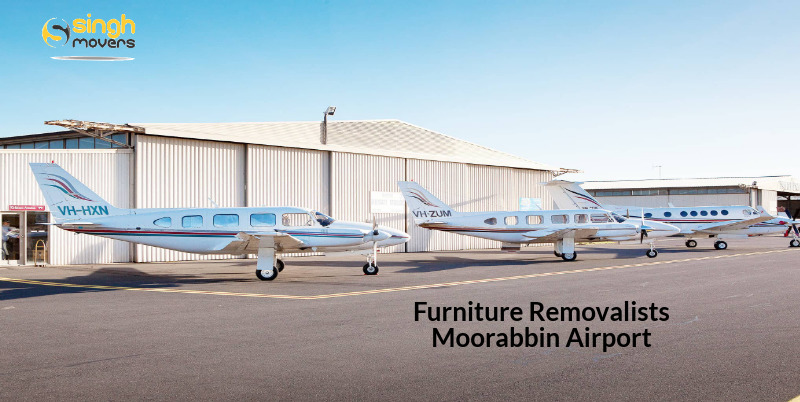 Hire Professional Removalists for all your needs:
Searching for Removalists Melbourne? If so, then hire our movers and packers for your entire move. Our movers are available 24/7 online. If you hire our packers and movers, your shifting process will be more comfortable and stress-free. Our professional will reach your home and make an analysis of your household belongings thoroughly. Our dedicated team will then suggest a preparation plan and scrutinize the tools and equipment that needs to be shifted.
Since we are available 24/7 online, you can reach us at any time in order to clear all your doubts and clarifications about the moving process

Able to tackle any kind of problems and risks during the moving process

Have vast experience and dedicated workers in the relevant field

Also provide some additional shifting services such as packing, covering, loading, unpacking, shifting, and unloading

Provide all shifting services at comprehensive rates.
Our professionals will handle all your household goods very carefully. Each and everything in your existing homes like furniture, fragile items, vehicles, and many others, can handle easily by our professionals. During the moving process, we will discuss each and everything with our customers properly. Then, we start our moving process from small to large things.
Hire the best Office Movers Melbourne:
Looking for the best office removals? Want to shift your office to a new destination? If so, it is better to hire professionals. Yes, Office Movers Melbourne reaches your destination on time and makes an analysis of the items in your office. After the analysis process completion, our professionals will then arrange the transportation accordingly. In order to pack all your items, our dedicated workers will carry some essential tools and equipment and pack your goods in an effective manner.
Our movers are experienced and have proper training

Efficient and cost-effective

Insurance services available in order to protect your items in transportation

Moreover, a brand you recognize and faith in.
Of course, our vehicles are all well-maintained and suit differently sized goods. Inside each truck and van, we have a specialist in order to guarantee your goods are secure and will not attain any damage. Moreover, we have all the equipment and tools to enhance your moving process. We can easily move your computers, servers, printers, desk, chairs, and other commonly used office equipment with our specific tools. Since our moving approach is flexible, our fleets will suit your budget.
Transportation method:
Do you want to move in a rush? If so, don't worry. Yes, Two Men And a Van is the service provided by us in order to transfer all your items in a safe and secure manner. And also, make sure that the moving vehicle is comprehensively neat and designed to ensure timely delivery. Our professionals and workers will also assist you to unload and unpack all the goods. We will endeavor our works in order to make the entire moving process suitable and uncomplicated for you. We offer a sincere, consistent, and outstanding service to domestic and business customers. Our two men and van service will always guide you in all possible ways and help you with your smooth move.
Moorabbin Airport - A suburb city Of Melbourne:
Moorabbin Airport is a universal aviation airport for light aircraft. It is located in between the southern Melbourne suburbs of Heatherton. Moorabbin Airport is considered the second busiest airport in Australia. The local government area of this suburb is Kingston City. Alongside the Moorabbin Airport is a tiny suburban part that includes some aviation activities like flying training, flight charter, aviation maintenance, general and recreation aviation operations.
Moorabbin Airport Fast Facts:
Postcode: 3194
State: Victoria
Country: Australia

Passengers:

9,766

Aircraft movements:

274,082

Local government area: Kingston City
Relevant link:-